Defeated LoL Player Rams Head Through Monitor
---
---
---
Bohs Hansen / 6 years ago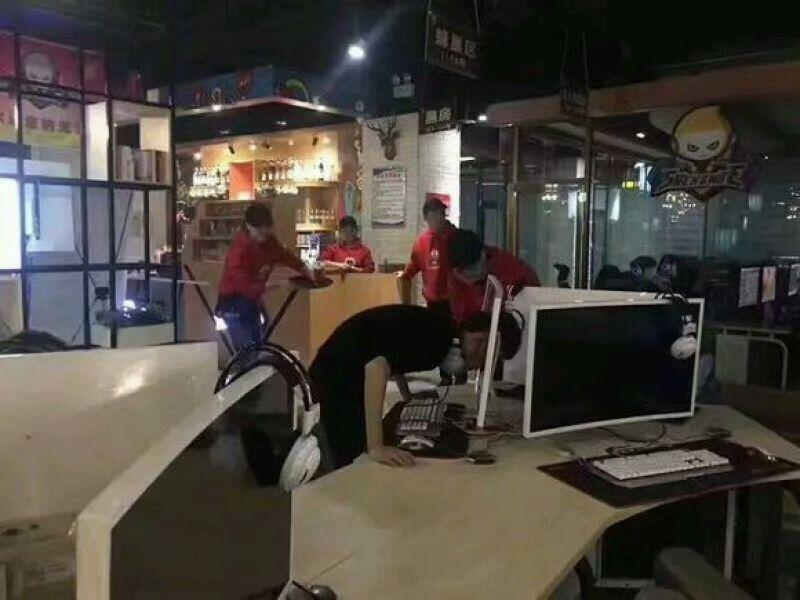 There are many ways to leave a game, and there are just as many ways to rage quit, but some are more extreme than others.
After losing a League of Legends match, a player in the Chinese city of Lanzhou apparently got so angry with his teammate that he ended the match by putting his head through the monitor. The site Ifeng first reported the images and now they're becoming legend.
The event didn't take place at his home, which is why we are able to laugh at this photos. The player was at an internet cafe when he put his head through the monitor.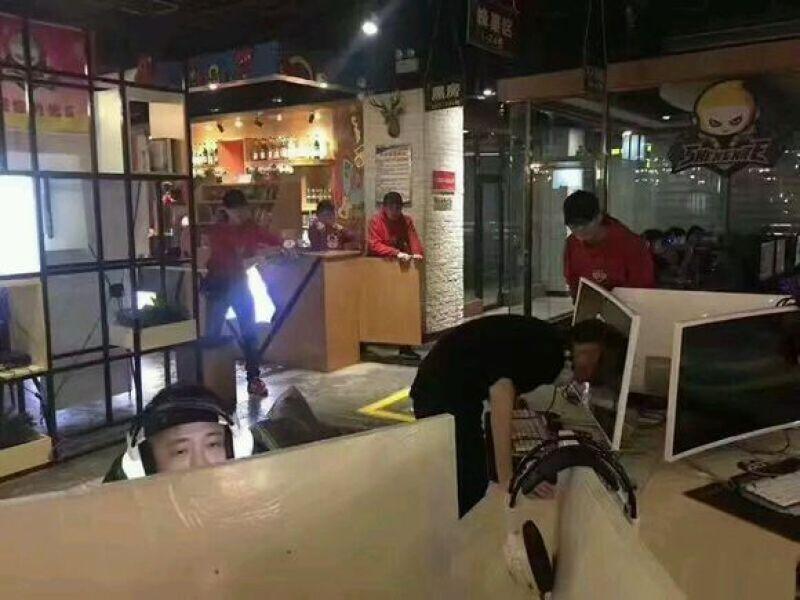 Other players in the internet cafe snapped photos of the event to share online while the net cafe staff helped the guy to get his head out of the hole he made in the monitor. The photos aren't the best quality, but it sure looks like he hurt himself with this stunt.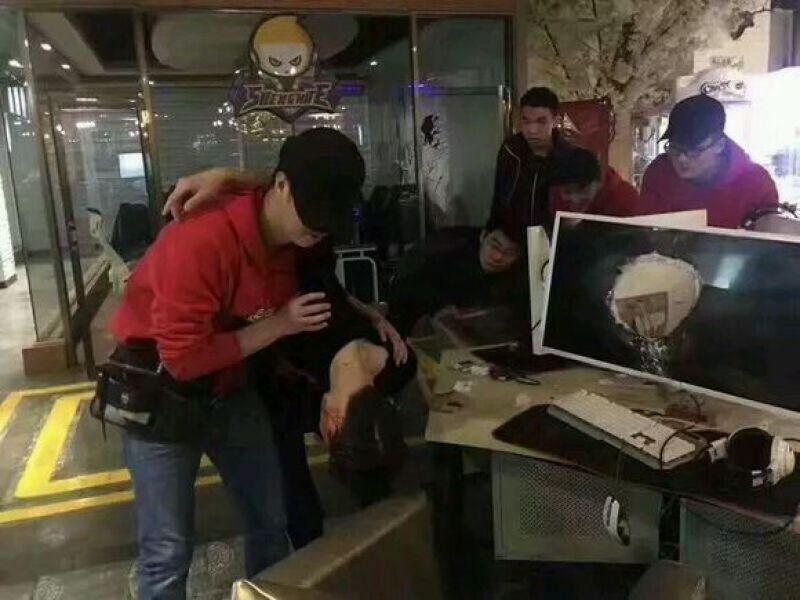 A local news reporter (via ShanghaiIst) went to this net cafe and he apparently confirmed with staff that this incident actually did happen. However, the destroyed screen had been ditched, and the cafe's manager conveniently denied the whole thing.
People are also questioning the hole made, that it's to even and clean, to be made by headbutting the monitor. The back plating and possible strengthening through VESA mounting plates are also issues that make some people question the authenticity of the event. It could be a possible PR stunt to get the internet cafe in the news and get more people to stop by. Another thing that some people question is how he was able to push his head through the monitor without the monitor just moving back or falling over. It must have been mounted quite good to stay in place.
While that's all pure speculation, the images are fun to look at. And I'm sure we all have that one gamer friend that actually might do this one day.