Dell Accused of Locking Laptop Customers into Proprietary DDR5 Memory
---
---
---
Mike Sanders / 1 year ago
Dell is undoubtedly one of the best-known manufacturers of laptop systems. Like them or not, they bring relatively affordable products to the market and this, by proxy, will always see them being popular with consumers. – In regards to one of its upcoming releases, however, concerns are already been raised among some eye-eagled users.
Following a report via TechSpot, it would appear that the soon to be released Dell Precision 7670 will feature proprietary DDR5 memory modules. And for those of you who don't know what this means, in a nutshell, this is bad!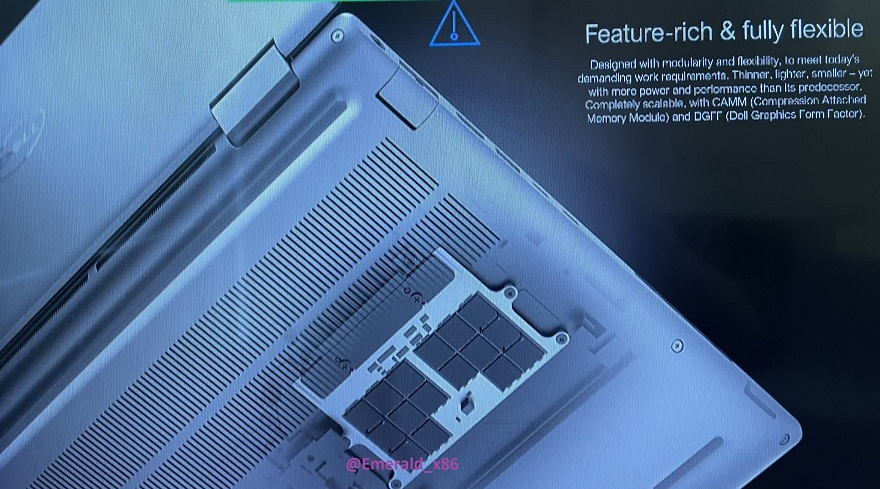 Dell Precision 7670
Now just to be clear, the Dell Precision 7670 features some exceptionally potent specifications, and, as such, is unlikely to garner much attention from the generic user merely looking for a portable PC solution. – As part of its design, however, people have noted a unique DDR5 RAM design that appears to be proprietary to Dell. Utilising a new Compression Attached Memory Module (CAMM) technology, believed to be both designed and owned by Dell, while this results in a significantly slimmer module (allowing for sleeker/thinner laptop designs) it significantly curtails upgrade options for consumers.
Put simply, Dell owns this DDR5 module design. And they're unlikely to want to share it with anyone else. As such, if you want to update the amount of memory on your Dell Precision 7670, you're going to have to go to them direct. And rest assured, they're probably not going to make it cheap!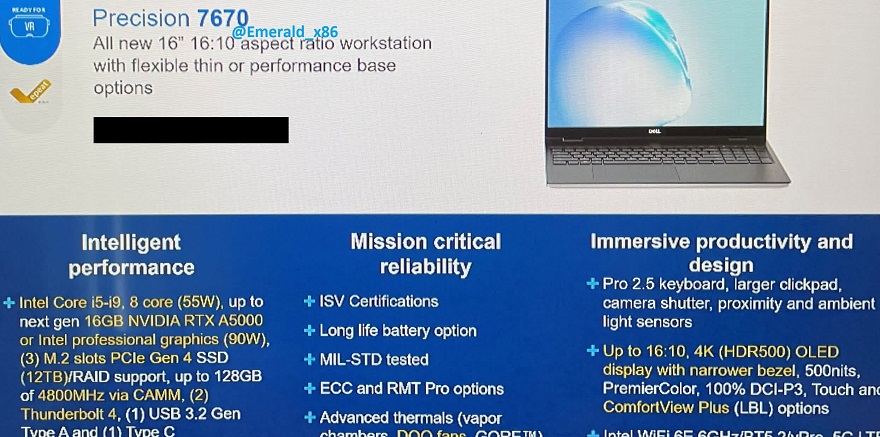 What Do We Think?
Propriety technology, as a whole, is generally a bad thing for consumers. It creates a level of dependence almost border lining on a monopoly of sorts. Put simply, if you buy this laptop, you want to make 100% sure you're happy with the amount of RAM it comes with because you are almost certainly NOT going to be able to get an affordable solution from third parties (as you can on PC).
Admittedly though, when it comes to laptops some benefit of the doubt has to be given. If you're going for ultra-thin designs, sometimes the existing technology just isn't right. – By and large though, the biggest concern is that this new CAMM DDR5 memory module might become a standard for all upcoming Dell laptops. And if that's the case, then there's certainly going to be a solid argument to avoid them if you have any plans for future upgrades!
What do you think? – Let us know in the comments!