Delta Six, A Multi-platform Controller That Looks Like a Real Gun
---
---
---
Shane Blume / 10 years ago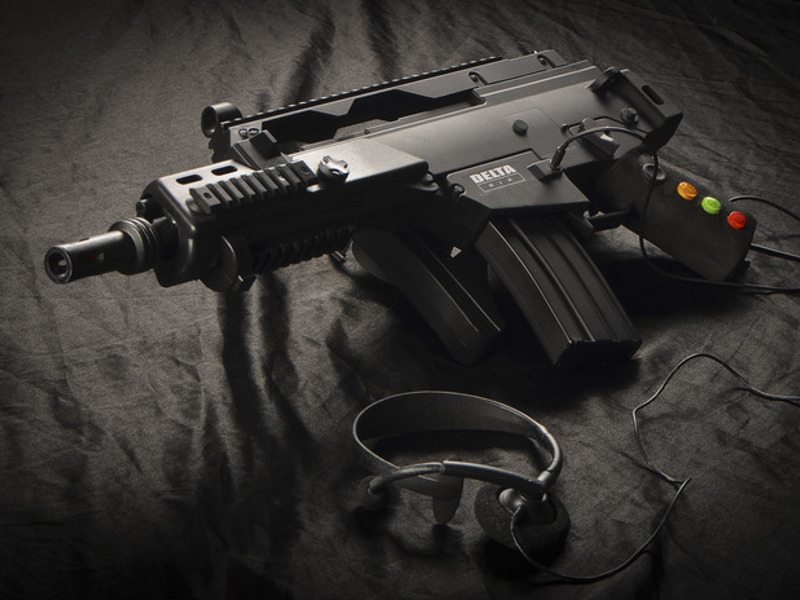 Move out of the way, you just killed me!!!! We have all experienced someone walking in front of us while we are playing a game. The reality of it, they did not kill you, you are still alive, your character on your game died. That simple quote can make all the difference between gaming and reality, and some try to argue that there is no difference. Playing a game, a shooter for example, once everyone is done playing their game, most likely everyone will walk away. Real Life, if you are in a real war environment not everyone will walk away.
Sad but true, which could be the reason that so many people play these games. Though the games can feel realistic, they are artificial, fake, NOT REAL! They are games. It isn't guns that kill people, it isn't games that kill people, people who make decisions for their own kill people. That does not make it right, and someone who has not been taught the proper difference between right and wrong, we can find the parents at fault.
First Person Shooters also known as FPS games. Many know that they are just a video game, some might say that they bring to much reality to gaming. Games like Battlefield 3 and Call of Duty take gamers onto the battlefield, into areas where you might have hostiles trying to kill your player. As I was younger I remember my first shooter game, and for some of you, you may remember differently.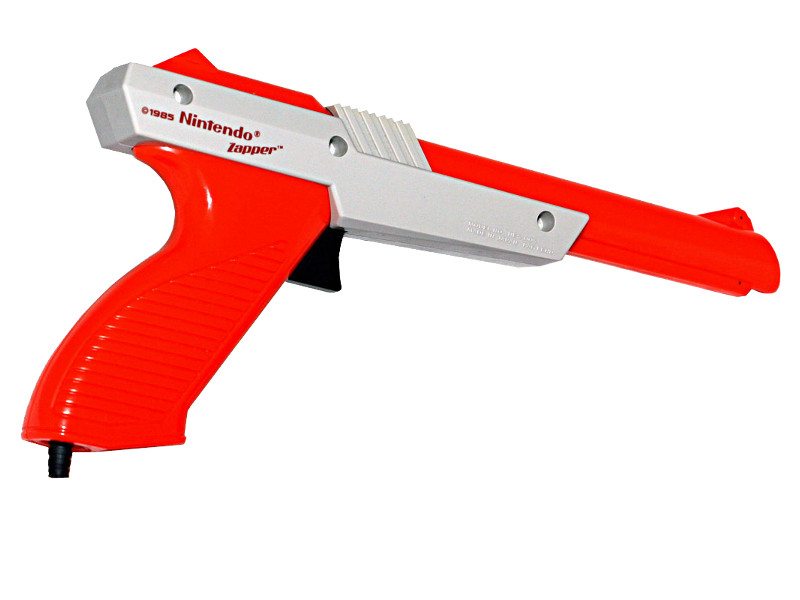 The Nintendo Zapper was the first game gun that I remember using, and it was a ton of fun. To this day I am still upset that I couldn't shoot that damned dog!
Shooter games are popular, though we rarely get a realistic controller/gun to play with. Most of the controllers made look kind of silly.
David Kotkin brought us the Avenger awhile back which was a plastic encasement for an Xbox360 controller. allowing you to adjust your controller for optimum play, though the price seems a little high for just a shell, Retailing for $49.99.
Kotkin has a kickstarter going right now for Delta Six, allowing you to fund the development of a controller that will work with Xbox, PlayStation and PC, as well as working for next gen consoles with a simple patch. With a pledge of only $159 you are able to get your hands on this new controller when it first ships, expecting first shipping in December of 2013. Of course there are different price points, which will give you some cool swag as well.
The Delta Six will have some really cool features, and I would say it is worth at least taking a look at. If you enjoy FPS games this could bring more reality to your gaming experience.
Real recoil, bringing a kick to your controller when you use it!
Tap the magazine to reload, having the hand motion, instead of hitting a button.
IR sensors triggers zoom by looking down the barrel.
Move the stock to trigger a melee, to take out that target that is not worth shooting.
[youtube]http://www.youtube.com/watch?v=Au5uESLrT_w[/youtube]