Desura Addresses Unpaid Developers
---
---
---
Pratyush Shrivastava / 7 years ago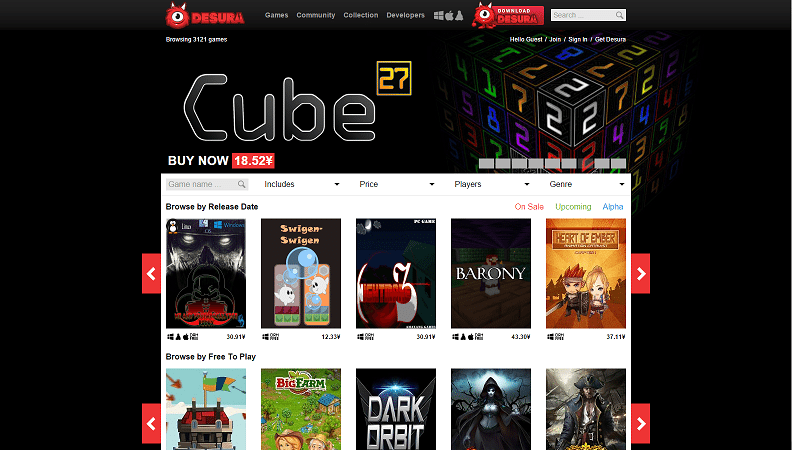 Desura is a digital distribution platform developed for Microsoft Windows, Linux and Apple's OS X platforms. Its primary focus is on small independent game developers. It allows automated game updates, developer resources and distribution of game modifications (mods). It mostly hosts the games developed by Indie Developers who do not have enough resources and power to negotiate deals with Steam.
"Apparently, Desura.com has so many different support emails on their site that some of them might no longer be in use. After contacting developers@desura.com , I got an explanation that due to the takeover and updates to the payment system, some payments at the end of 2014 were not properly sent out, and the situation was fixed for me immediately. They were very polite about it.
Anyway, if you were expecting payment between October and December 2014 and still haven't received anything, I would contact them ASAP."  said Dust_Scratch_Games on reddit.
Yesterday, Desura posted on their blog about the missing payments that is caused due to the technical issue and addressed "concerns and fears" for the unpaid developers.
"I hope that this will help to allay some of the fear and anger surrounding this," she finished. "I do understand the frustration, and we are already working on changes. I hope that our devs will work with us on the solutions, and will please bear with us a little while longer as we implement the changes that are needed." She said.
The payment at the end of 2014 was not properly sent out due the changes made in the Payment system and takeover, but it is being fixed as soon as possible who contacted them.
"First and foremost we want to apologize that this has happened at all," Morrison said. "One dev experiencing this is one too many.", She added.
It is nice seeing that Desura is taking all the measures on the priority basis to fix the issue. What do you think about this? Let us know your views in the comments section.
Thank you PCGamesN and Desura Blog for providing us with this information.