Diablo III Seasons Mode Makes Its Way to Consoles
---
---
---
Cernescu Andrei / 7 years ago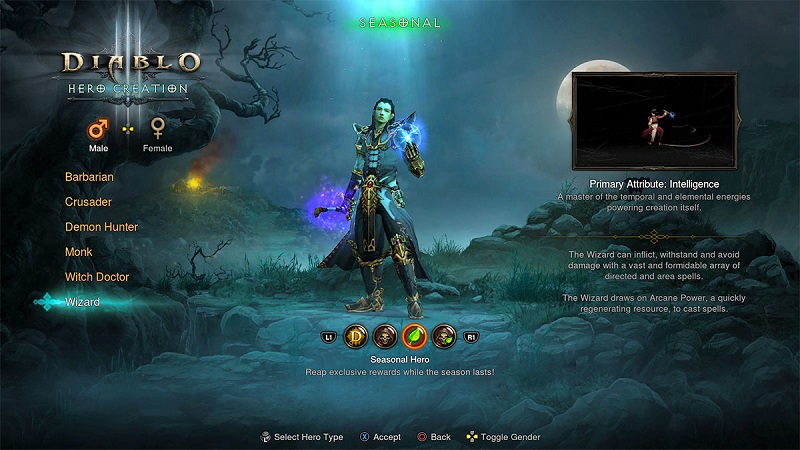 Diablo III is set to receive a rather important patch on March 31, and among other changes, this patch will finally bring the highly appreciated Seasons mode to PlayStation 4 and Xbox One consoles. PC players have been enjoying Seasons since 2014, and it looks like console gamers will also get to join in by the end of the month. Just in case you're not familiar with this mode, Seasons allows you to experience the game as a level one character, but levelling up and upgrading gear is considerably quicker when compared to higher level characters. The mode can be particularly useful for players who want to bring friends to Diablo III for the first time, and it can also be quite fun for veteran players as well.
Mission-like tasks and leaderboards are also included in Seasons, and it's worth noting that you'll be able to create new characters for this mode or "rebirth" one that you already own. When the season ends, characters revert back to their original status, but all the loot that you managed to gather during that time is there to stay. Update 2.5.0 also includes several cosmetic upgrades, rewards, and improvements to the user interface.
So who's looking forward for March 31?