Diablo Immortal is Delayed into 2022
---
---
---
Mike Sanders / 1 year ago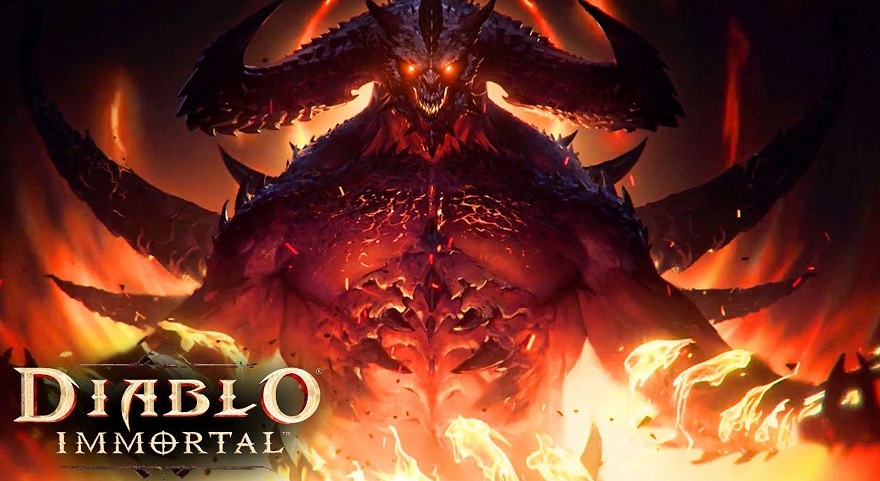 Following its initial unveiling at Blizzcon 2018, it is perhaps somewhat ironic (or at least awkward for Blizzard) that Diablo Immortal is these days far better recollected as the 'out of season April fools joke' meme than an as an actual gaming title. It did, however, pretty much categorically prove just how out of touch the game developer was with its community by teasing a new Diablo title and then bait and switching the community with the announcement of a mobile game. It was, arguably, the first major public misstep in what has, generally speaking, been the companies downfall over the last three years.
Just in case you had completely forgotten about Diablo Immortal, it is still in development and was originally intended to release later this year. Following a report via TechSpot, however, Blizzard has now confirmed that due to it requiring more polish, Diablo Immortal has now been pushed back into 2022.
Diablo Immortal
In the report, while Blizzard has claimed that the player reaction to the closed alpha has so far proven to be good, feedback has led them to reevaluate the state of the mobile game as a whole. As such they have now confirmed that Diablo Immortal "is now planned for release in the first half of 2022, which will allow us to add substantial improvements to the whole game."
Now, whether this delay is due to the current ongoing crisis at the studio following various allegations of sexism, harassment, misconduct, and most recently the CEO stepping down, is unclear. However, the bottom line is that Diablo Immortal is now not scheduled to release until some point in early to mid-2022.
Blizzard NEEDS a Success
The downfall of Blizzard over the last couple of years has truly been remarkable. They have effectively managed to achieve the level of hatred from the gaming community that it took companies like EA over 10 years to generate. – With World of Warcraft seeing dwindling subscribers, however, I don't think it an understatement to say that Blizzard, as an ongoing concern, is definitely at risk.
While Diablo 4 and Overwatch 2 are in the works, not to mention a remaster of the exceptionally popular Diablo 2, Blizzard hasn't released anything notably new for years. Even longer if you take WoW expansions completely out of the equation. – Put simply, they need to release something, generate some new income, and they need to do it quickly. However, the clear risk there is that like Warcraft 3 Reforged, we as a gaming community might end up getting something similarly half-baked.
If this problem isn't fixed soon, however, Blizzard could very well be out of business within the next year or two as Activision clearly keeps looking on with increasing ire. And, let's be honest, Diablo Immortal is not going to be the fix. In fact, I think many would argue that rather than delaying it, Blizzard may have been better served by saving the resources and just cancelling it entirely.
What do you think? – Let us know in the comments!