Diablo Immortal Review Bombed on Metacritic – Blizzard's Lowest Rating Ever!
---
---
---
Mike Sanders / 2 months ago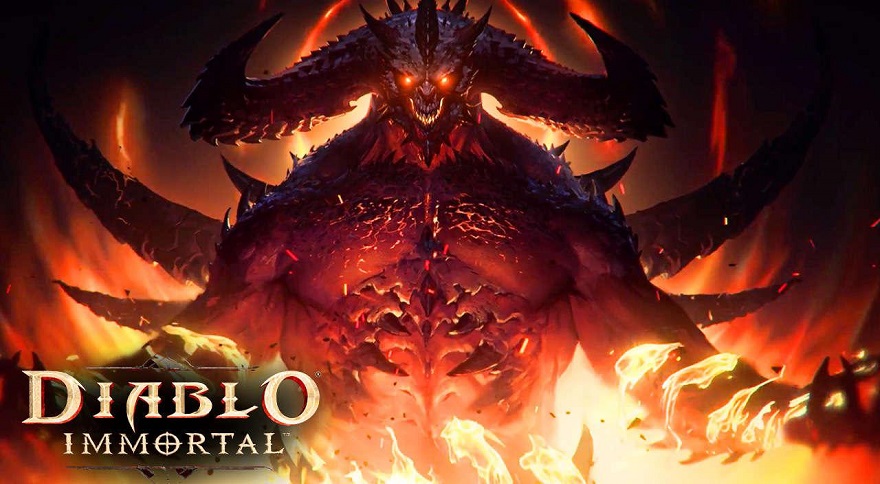 Released last week on both PC and mobile devices, on the surface of things, Diablo Immortal is a surprisingly decent game. It looks good, plays well, and seems to represent itself as a surprisingly decent addition to the franchise. – Below the surface, however, things get significantly problematic.
It's no secret that the game has been rightly criticised, by both fans and critics, for being an end game monetisation nightmare. Oh sure, the actual general gameplay is decent enough. At a certain point though, it becomes pretty evident that despite being 'free to play', sooner or later, you're going to need to spend some money if you want to take your character to the 'next level'.
So, how much is this going to cost you? Well, following recent reports, it was found that you had two options to fully max out a character. You can either grind at the game for 10-years or, alternatively, you could spend $110,000 to fast track the process. – A factor that, based upon its Metacritic user reviews, has just seen Diablo Immortal become the worst gaming title Blizzard has ever released.
And yes, this even includes Warcraft III Reforged!
Diablo Immortal Review Bombed on Metacritic!
As often is the case in these 'review bombing' situations, the scores provided by many users are somewhat contradictory. Many cite that the game does have some genuinely good elements, and then purely based on the merits of the microtransaction controversy, they've given it a score of '1' or (in most cases) '0'.
With Warcraft III Reforged currently sitting on 0.6 user score on Metacritic, however, it's undoubtedly going to come to Blizzard's attention that this, with a 0.5, has been one of their worst received gaming titles ever!
Here's a taster of some of the user feedback Diablo Immortal has received:
Like every well thought out Diablo game. But there are too many p2w items. The material required to awaken a legendary item can only be purchased with money. blizzard has proven how greedy they are with this game – Score 1
The game is unplayable. It has the worst monetization I have ever seen. There is no chance to be even slightly competitive without throwing hundreds of dollars at it. You are far better off playing The older Diablo games or Path of Exile. This game is almost identical to Diablo 3 anyway. – Score 0
"Diablo Immortal is a disgusting scam, and a bad PC port on top of it. It doesn't feel good to play with keyboard and mouse, because it's too zoomed in and you end up clicking on some boss's massive hitbox which takes up half the screen, instead of the ground while trying to avoid attacks. There's very little here, and what is here comes at a ludicrous price if you actually want to experience it at any reasonable pace.

If you told me 15 years ago that a new Blizzard game would come out and I would feel complete apathy and quite a bit of anger, I would not believe you. Yet here we are. Every Blizzard employee who cared is gone, and what's left is Bobby Kotick, a bunch of terrified coders who are just trying to keep their heads down and pay rent, and a lots of Asian external contractors. Let's hope that Microsoft cleans up this mess and puts in the time and effort to reboot this entire studio, although at this point I'm not sure it's even worth it" – Score 0
"How did Blizzard go from a company I used to love to one I despise. They refused to listen to their customers when they were told no one wanted this crap and to focus on Diablo 4 instead. Stupid greedy corporate pigs need to wake up." – Score 0
What Do We Think?
Diablo Immortal can be saved, but to do so, Blizzard is really going to have to rethink how much money it wants to squeeze out of its players. – As I noted above, it is, overall, a decent game. One that has, however, allowed itself to be ruined by some of the most cynical monetisation practices seen in recent memory.
With a tweak to the economy (not dissimilar to what was recently done with Gran Turismo 7) Diablo Immortal could potentially win some love back. At the moment though, the overall verdict seems to be clear. – Do not play this game, because sooner or later, Blizzard's going to want some money out of you!
You can, incidentally, check out the Metacritic website for Diablo Immortal yourself via the link here!
What do you think? – Let us know in the comments!