DICE Promises Monthly Updates, Platoons, and More for Battlefield 1
---
---
---
Ron Perillo / 6 years ago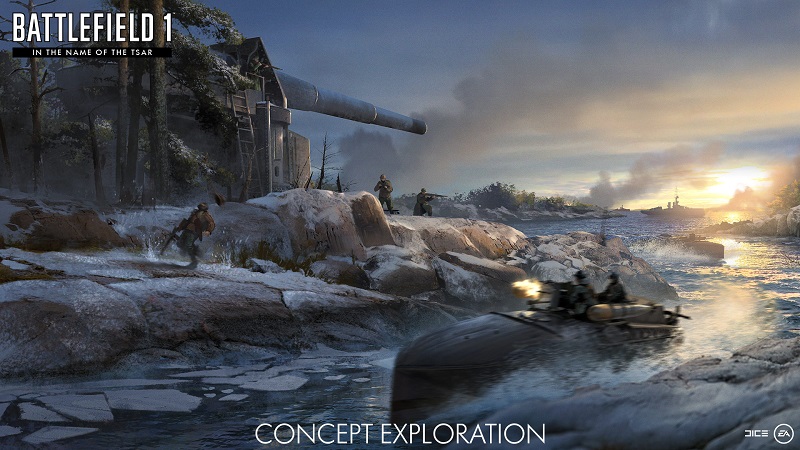 Posted directly from DICE's developer blog, it seems that the popular World War I shooter Battlefield 1 is about to get updates more frequently than before. According to DICE they are going to be switching from seasonal updates to monthly updates, starting in May. This is supposedly due to all the content they actually have on hand and want to release so the increased tempo is going to give users more add-ons with minimal downtime between them.
For the upcoming 'spring' update, Battlefield 1 is also finally going to get Platoons, allowing players to organize and join forces with friends to achieve goals as a singular unit. More details specific about the Platoons update will be released closer to actual launch date. DICE is also adding some game improvements and tweaks to the update, such as streamlining the flow into matches. They are also improving many gameplay grievances and implementing some balancing.
The upcoming 'In the Name of the Tsar' expansion for Battlefield 1 will also be released soon, and this time it will take players to the Eastern Front where players can fight alongside the Russian army in Winter. Ride in Galicia with the legendary Hussars during the Brusilov offensive. Partake in the skirmishes of the Albion assault in a freezing archipelago and fight in the snow covered ravines of the treacherous Lupkow Pass. It will feature new maps, weapons, game modes and vehicles including ice-breaking trains and other winter war implements that will make Nazi blood spill in the snow.  Two other expansion packs called 'Turning Tides' and 'Apocalypse' are also coming soon as revealed back in late February, although the release dates have not been revealed yet.