Dino PC T-Rex 7990 System Review
---
---
---
Andy Ruffell / 9 years ago
Introduction
---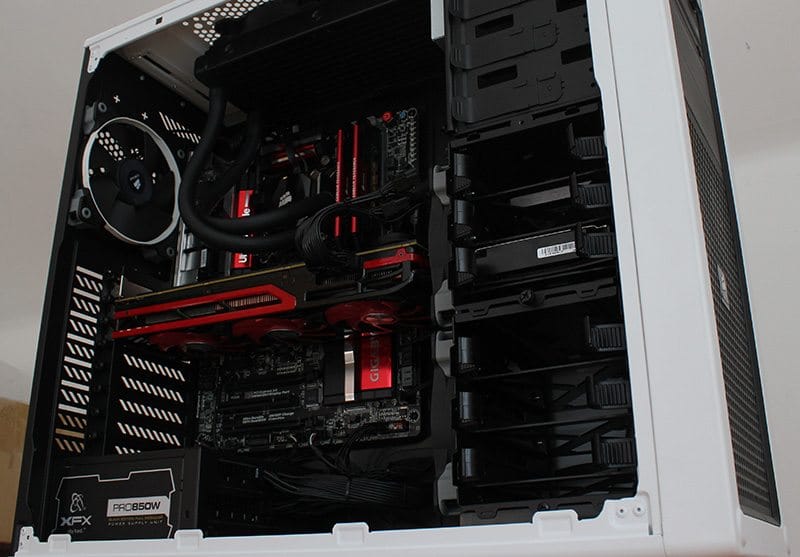 Certain products come to market in a big way and are known to the consumer world as the products of the future and this is very much the case with dual GPU based graphics cards like Nvidia's GTX 690 and AMD's 7990. Focusing on the Radeon HD 7990, a lot of system manufacturer's including DinoPC were keen to snap up as much stock as they could and to create some award winning systems that would leave even the most hardcore gamers with their jaws on the floor, and that's exactly what we have here today.
DinoPC have sent along a system incorporating the latest Intel Haswell architecture with a XFX Radeon HD 7990 at the heart of it. No matter what games you throw at this bad boy, you'll definitely be able to crank up the settings and enjoy the show and with other high-end matching components accompanying it, the rig from the offset seems to be a winner, but of course this will all come down to the performance on hand, and whether this £2000 gaming system is worth the hefty price tag that some consumers are willing to pay.
Before we get into the performance side of things, we want to take a look at the full specifications of the system as it arrived with us. Once we have this underway, we can take a look at what DinoPC have to offer in terms of added extras and the little touches that a system integrator give you opposed to buying the parts and building it yourself. After that, we can focus on the main #point of why you're reading this review, and that all comes down to the raw compute power across CPU, memory, SSD and graphic intensive benchmarks. We can also tinker with the overclock to see if any extra performance can be squeezed out of the system without compromising other key important areas like voltages and temperatures.
Known as the T-Rex 7990, the name certainly means business, and remember this can be customised further than this to cater for your own specific needs, if you require extra storage space, or different memory. The joy of buying a system from DinoPC is that everything is custom to exactly what the consumer wants, and tailored for you.
Let's take a look at the specifications as this system arrived with us:
Name: T-Rex 7990
CPU: Intel Core i7 4770K @ 4.3GHz
Motherboard: Gigabyte Z87X-UD4H
RAM: 16GB Corsair Vengeance Pro 1866MHz (2x8GB)
SSD: 128GB Plextor M5S
HDD: 2TB Seagate Barracuda SATA III 6Gb/s
GPU: AMD Radeon HD 7990 6GB
ODD: 24x DVD-RW
PSU: XFX 850W Pro Series Black Modular
Cooler: Corsair H100i
Case: Corsair Vengeance C70 Arctic White
Price: £1999.00 inc VAT + Delivery
From the specifications, you can clearly see that this system is ready to take on anything you throw at it with a solid set of components from Corsair, Gigabyte, Intel and XFX and with a Radeon 7990, the price tag of £1999 is looking very attractive as the system is pre-built and comes with dedicated support from DinoPC if you should have any issues and did we mention, that it comes pre-overclocked to 4.3GHz.
The box is nothing out of the ordinary, and simply comes with sufficient packaging for the system when in transit.
Inside is a white box with claw marks on it, giving a nice touch to the DinoPC branding and name.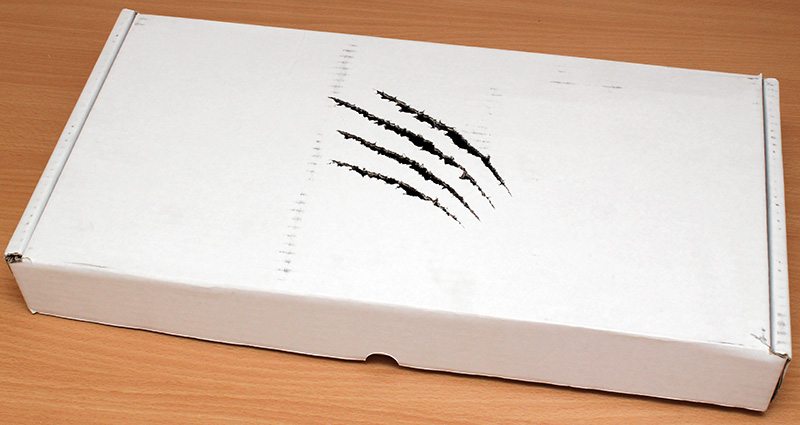 Opening this up revealed the user manual guides for the installed components, as well as driver installation discs, spare PSU cables, Wi-Fi antenna's, SLI and CrossFire bridges and a standard power supply kettle lead power cable.