DiRT 3 PC Review
---
---
---
Chris Hadley / 11 years ago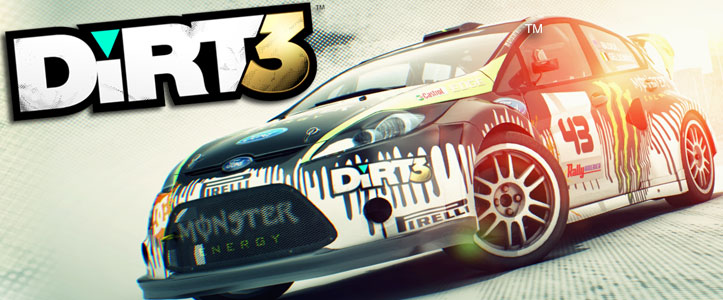 For a few years now, motorsport based games have been the favourite of quite a few gamers. A few years ago CodeMasters released Colin McRae rally and the popularity of the game style quickly grew. CodeMasters relished from its success and ever since have been synonymously associated with a rally style experience.
As technology has progressed, so too have the asthetics of the game. Each time CodeMasters have released a new title in the older Colin McRae Rally series and now in the DiRT series, we have been wowed by the pure detail that has been layed on with the technology of the times.
DiRT 3 is no exception to the rule and after a lot of hype about its upcoming as with regards to features and intricate pictures, we can safely say that codemasters have done it again! This is why the top spot has been held by Codemasters for a while and shows no sign of changing hands
Before we get onto the gameplay itself, we do have to note that there are some known current difficulties in getting the game installed and able to run on the PC. After downloading it through the Steam platform, there are some issues with the game failing to load and freezing at the 'Preparing the game to launch' message. After a little bit of research, this seems to be down to Games For Windows Live (GFWL), rather than a bug in the Steam installation itself. Research and a bit of trial and error showed that downloading and reinstalling Games For Windows Live, rebooting and relaunching the game through Steam solved this issue and since then, I've had no problems in launching or running the game.
Minimum
[LIST]
OS: Microsoft Windows XP, Vista or Windows 7
Processor: AMD Athlon™ 64 X2 2.8GHz, Intel Pentium® D 2.8Ghz
Memory: 2GB
Hard Disk Space: 15GB
Video Card: AMD Radeon™ HD 2000 256MB, NVIDIA® GeForce® 8000 Series 256MB
DirectX®: DirectX® 9
Sound: DirectX® compatible soundcard
[/list]
Recommended Specifications: (Enhanced for DirectX 11)
[LIST]
OS: Windows Vista® or Windows® 7
Processor:AMD Phenom™ II or Intel® Core™ i7
Memory: 3GB
Hard Disk Space: 15GB
Video Card: AMD Radeon™ HD 6000 Series
DirectX®: DirectX® 11
Sound: DirectX® compatible soundcard
[/LIST]