Distraction-Free Traveler "Laptop" is Perfect for Writers
---
---
---
Ron Perillo / 3 years ago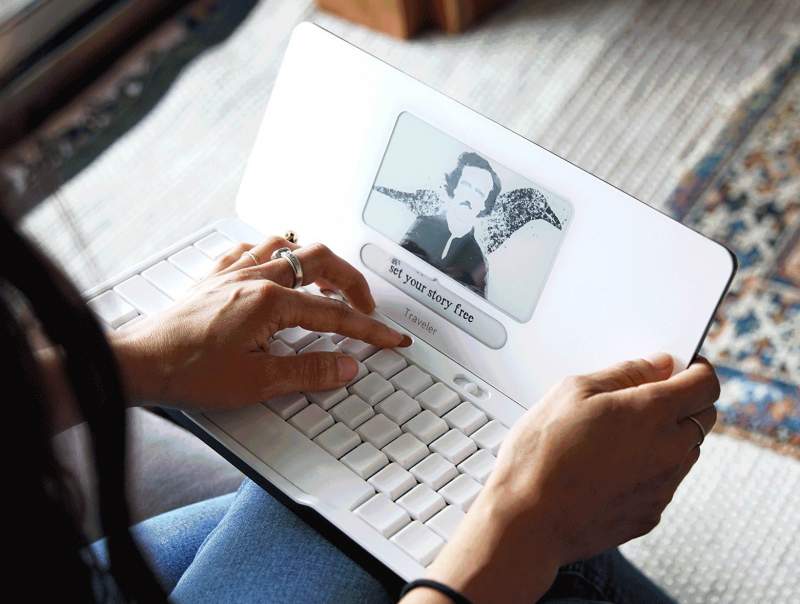 Now Fully Funded Through Indiegogo
A new distraction-free "laptop" immediately reached its funding campaign on IndieGogo. At the time of writing this article, it sits at 189% of its original $50,000 goal. Now at $94,962 USD across 319 backers.
This is hardly surprising considering this new Traveler "laptop" is unlike other budget laptops in the market. This one is specifically designed by the Astrohaus team from New York to be used purely for writing. It is similar to their previous Freewrite electronic portable word processor project.
No internet browsing, no games, no apps and best of all, no distractions. Whether you are writing a blog, screenplay or the next great novel, the Traveler will fit those needs.
What Kind of Features Does the Traveler Writing Tool Have?
It is only similar to a laptop in the fact that it is portable and folds on itself. It is actually much more compact due to being half the size of a regular laptop and only weighs less than 2 lbs.
The device uses a black and white E-Ink screen, allowing the device to use much less battery than a regular laptop. In fact, the battery can last up to four weeks even if you type on it for one hour a day. This battery charges via a USB-C port, which can also be used for off-loading the documents you wrote to a PC.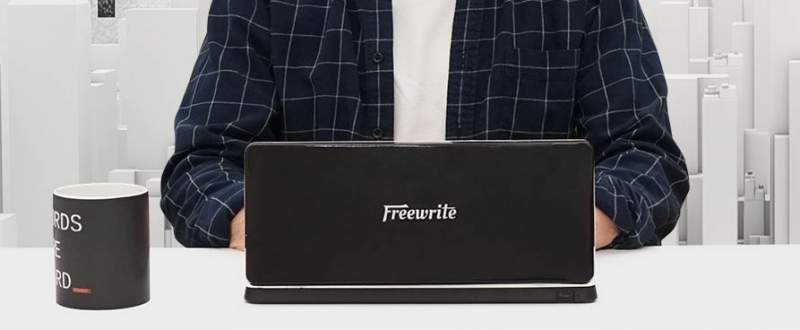 So that users can be more productive, the Traveler can also connect online and sync your work on Dropbox, Evernote, and Google Drive. It even has internal storage for up to 1 million+ pages. Drafts are saved locally automatically and are secured with 256-bit encryption. Users can type on it whether offline or online.
The 60% ANSI layout keyboard is also tactile with a 2mm travel distance, utilizing scissor-switch mechanical switches. It will also be available in ISO layout.
How Can I Get One?
Check out their IndieGogo page and select from one of the perk packages. At the time of writing, there are still some Early Bird perks left for $299 USD, which is 50% off the retail price.
Estimated delivery date for the product is June 2019.