DMC 5 Offers Ultimate Limited Edition Comes With £6000 Coat!
---
---
---
Mike Sanders / 4 years ago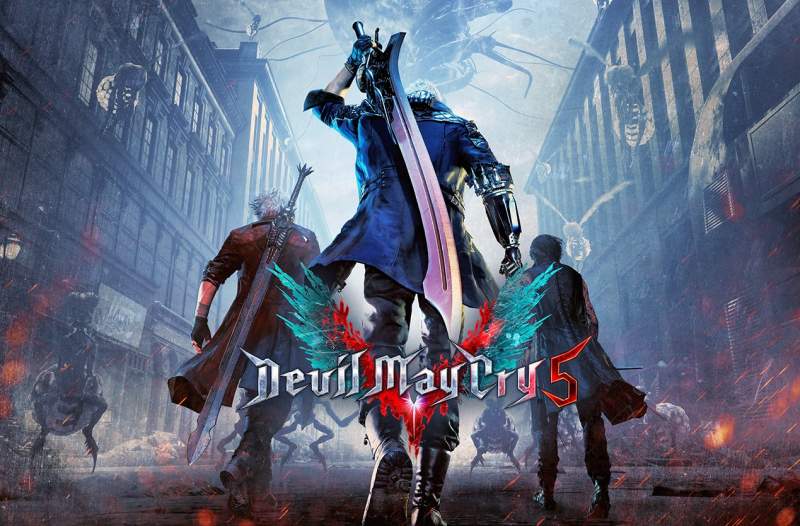 Capcom Offers DMC 5 Ultimate Limited Edition Coat
It's not unusual these days, particularly for Japanese developed games, to see rather exclusive limited editions. While they usually include some rather impressive game-related goods, they generally nearly always have one thing in common. They're bloody expensive! For example, we are aware of a limited edition of Resident Evil 2 that comes with a working keyboard based on the 'save game' typewriter. A fantastic piece of gaming memorabilia to have, but worth $700?…
It seems that Capcom is at it again though. This time around, ahead of the release of Devil May Cry 5, they are offering an 'Ultimate Limited Edition' pack. This will feature, as its centrepiece, a full-size jacket based on the game's characters. There's just one small catch though, it'll cost you around £6,100.

Tailored To Suit All Gullible Lunatics!
Now, while the jackets are undoubtedly a bit nifty (although I wouldn't be caught wearing one dead, undead or alive!) £6,100 is a bit ridiculous, to say the least. I mean, for that price you could basically buy a really decent 2nd-hand car or have at least a good chunk towards a house deposit.
Currently on offer on Capcom's Japanese website though, the fact is that someone will buy them! While the offer does not appear to be available directly to customers outside of Japan, shipping is going to be but a drop in the ocean compared to this price tag!
If you are insane, I mean interested, you can check out the official Capcom DMC 5 website in the link here!
What do you think? What's the most you've ever spent on a 'collectors edition'? Do you feel you've ever really gotten value for money with one? – Let us know in the comments!