Dogecoin, Such Sponsorship, So NASCAR, WOW!
---
---
---
Peter Donnell / 10 years ago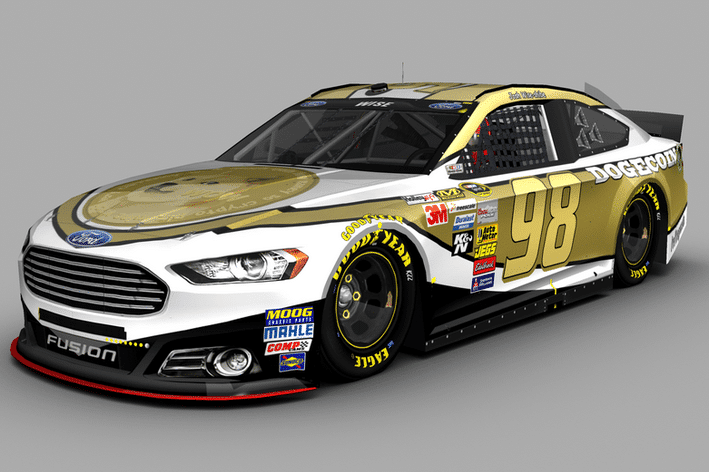 NASCAR is an expensive sport to take part in, although I guess the same can be true of any sport that requires a high-powered racing car and support team, those things just don't come for free. Josh Wise, the driver of the No. 98 car in the Sprint Cup Series has been competing without a sponsor and racing without funding is no easy task.
Of course this is the internet and we can't just sit back and let such an injustice happen! So there has been a bit of a whip around for spare Doge coins and so for the folks over at Reddit have raised a staggering 76,611.16648323 Dogecoins, which is unfortunately not as much as it sounds, it's not even $70.
Reddit are going to have to raise $55,000 to be able to sponsor the car, but to add to the fun we've now heard that Josh Wise now knows about the campaign and is promoting it to get a Doge sponsored car.
Wow thanks for the support! Let's make it happen RT @Denis_Pavel: @Josh_Wise The Dogecoin Community and I are fundraising to sponsor you! — Josh Wise (@Josh_Wise)
On top of that there is a paint job contest for what the car will look like should the succeed, I guess the design could be anything, but we all know it's going to be covered in a giant Doge saying "such racing, much laps, wow!" or something to that effect.
Thank you SBNation for providing us with this information.
Image courtesy of SBNation.