Dolphin Emulator Shown Running on Nintendo Switch
---
---
---
Ron Perillo / 5 years ago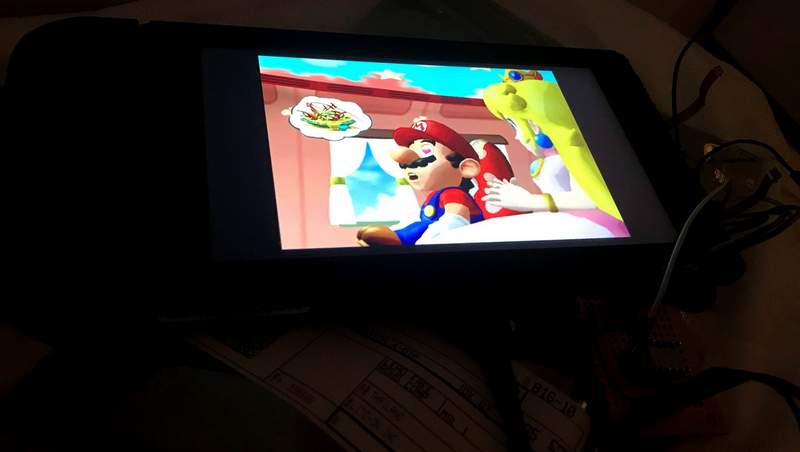 Nintendo Switch Exploits Continue Coming
There is no better time to buy a Nintendo Switch than now. Not just because of new games arriving on the platform, but because of other things as well. After news of the NVIDIA Tegra bootrom leaking, things have gotten even more interesting for the handheld. Arbitrary code execution is now possible on booting up the Switch. It already allows for Linux installation and in effect emulators such as Dolphin pictured above. Dolphin is of course, a popular a Gamecube + Wii emulator that is also available for Windows and Mac.
How Well Does it Perform?
But more seriously: pic.twitter.com/sW57UfalLZ

— Pierre Bourdon (@delroth_) April 23, 2018
The photo above comes directly from none other than Delroth's Twitter account. Delroth is a legend in the emulator world, and his blog on reverse engineering offers plenty of insights on the hobby. It only took him three months to write the Eri HaKawai exploit for Tales of Symphonia and he is one of the core devs for Dolphin. Needless to say, the photo is as authentic as it comes.
As to its performance, it is unfortunately not entirely playable yet. Following the Twitter thread reveals that it is running at 20 to 25 fps on Zelda Wind Waker. That is without too much optimization on open source drivers. Unfortunately, frame scaling on emulators do not work the same way as it does on the PC. When frames drop from a 30 fps game  such as Zelda Wind Waker, the audio samples drops as well. So it is necessary to reach that 30fps minimum.
The good news is that according to Delroth, that screenshot is actually old by now since it was taken in February 17th. Although he does admit to procrastinating between then and now.