Domino's Pizza Mocks Blizzard With Diablo Inspired Promotion
---
---
---
Mike Sanders / 4 years ago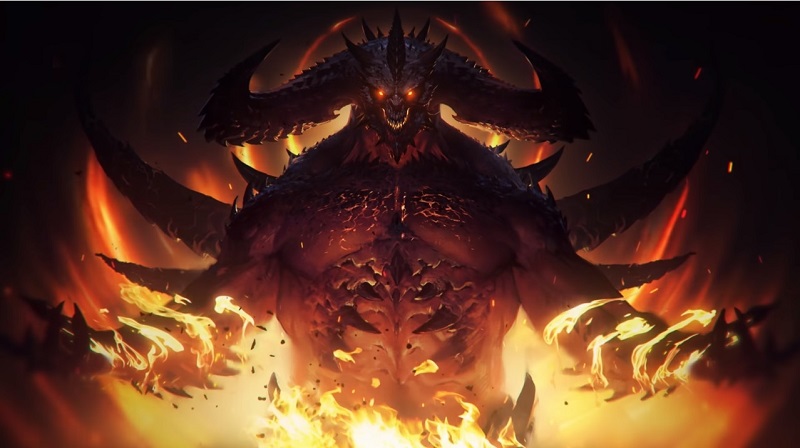 Domino Pizza Mocks Blizzard With Diablo Inspired Promotion
I think it's fairly safe to say that the announcement that the latest Diablo Immortal game would be a mobile release went down like a lead balloon. The initial announcement was met by boos and one person in the Q&A actually asked the panel, with a fantastic seriousness 'is this an out of season April fools joke?'. A moment that will likely be far more immortal than the game itself!
It hasn't, however, stopped Domino's Pizza from attempting to win a bit of a support. In an absolutely brilliant Facebook post, the Malaysian branch of the company has thoroughly rinsed Blizzard.
What Did They Say?
With the image below, the Facebook post reads: "No diabolical plans here, we just want to level up your gaming experience! Immortalize your characters with our Treasure Chest Items when you get pizzas from Domino's!"
It has led many in the comments to say that Domino's Pizza understands Diablo fans better than Blizzard. In fairness, I think they're right!
What Do We Think?
Speaking personally, I must admit I was very disappointed with the announcement. Not necessarily that they are making a mobile game, but the manner in which it was done. Blizzard applied a lot of hype and used their biggest showcase to announce a mobile game. Had they done it at any other point, or made slightly less of a fuss about it, I'm sure the reactions would've been far more kind.
If, incidentally, you don't get the joke (and no, I'm not talking about Diablo Immortal) I have posted the Q&A question below.
What do you think? – Let us know in the comments!