Domino's Pizza Delivery, Now With Added Physics
---
---
---
Peter Donnell / 9 years ago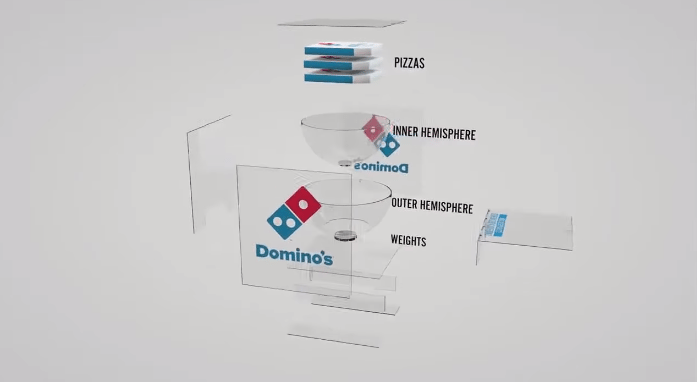 Domino's have been using some simple physics principles to ensure that your pizza doesn't suffer any damage in transit. Using their Steady Pizza technology, the use a gyroscope mechanism to ensure that the pizza stays level, even when the delivery bike is going up a steep hill, over bumps, or leans around corners.
No one wants to open their pizza box only to find that it's slipped to one size and become a calzone. It's a simple trick that they've used, but it's still pretty cool regardless and the technology is already being used for their stores in Brazil, with the intention of rolling it out to global stores in the near future.
The only person who has to suffer now is the driver, who has to have this monstrosity parked on the back of their scooter, not sure how heavy it is, but it doesn't look like the most practical thing you could put on the back of your bike.
[youtube width="800″ height="450″]http://youtu.be/SQPn924SibM[/youtube]
Thank you Mashable for providing us with this information.
Image courtesy of Mashable.