Domino's Pizza Europe Hacked, Criminals Demand Ransom Payment
---
---
---
Michael Hatamoto / 7 years ago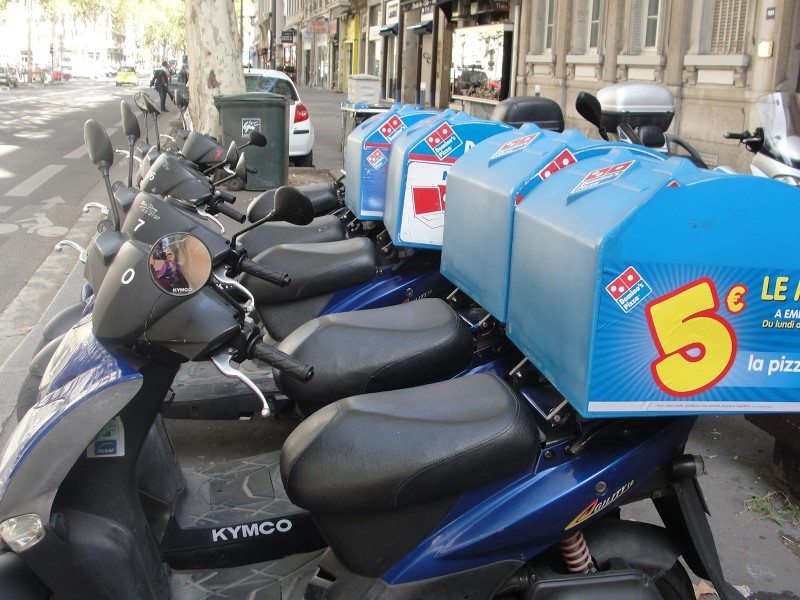 Domino's Pizza customers in Belgium and France have been compromised, with more than 600,000 customers affected, and a cash ransom demand issued to the company.  The Rex Mundi hacker group wants £23,890 payment or the stolen information will begin to leak online.
More than 58,000 records were stolen from Domino's Belgium, with 592,000 customer records stolen from France.  The data taken includes names, email addresses, passwords, and phone numbers, according to Domino's – company officials said the ransom will not be paid, confirming that financial payment information wasn't stolen in the breach.
Here is what Rex Mundi said in a statement:
"Earlier this week, we hacked our way into the servers of Domino's Pizza France and Belgium, who happen to share the same vulnerable database.  And boy' did we find some juicy stuff in there! We downloaded over 592,000 customer records (including passwords) from French customers and over 58,000 records from Belgian ones."
The data theft hit independent franchise owners in just Belgium and France, while the incident has been described as an "isolated" occurrence, according to Tim McIntyre, Domino's Vice President of Communications.  The information was encrypted, but the hackers appear to be well-organized and should be able to decode all stolen data.
The silver lining is that no payment information was taken, but it's never good when personal customer data is stolen in a breach.
Thank you Daily Mail for providing us with this information.
Image courtesy of memphistanista