Donald Trump Calls for the Internet to be "Cut Off" to Prevent Terrorism
---
---
---
Mike Sanders / 4 years ago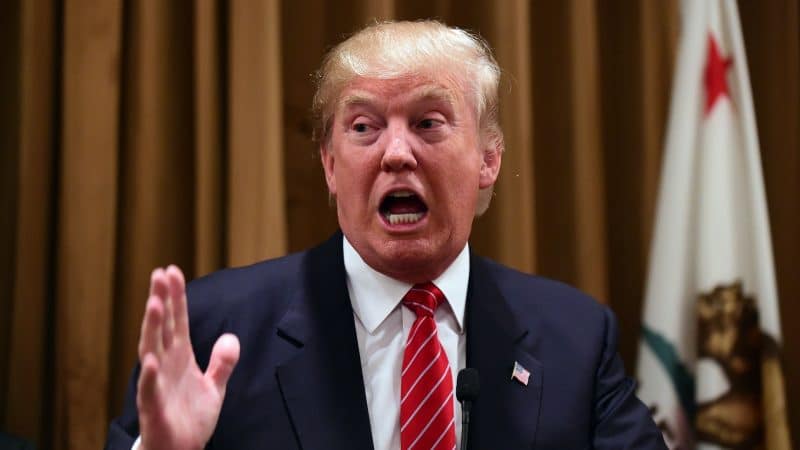 Donald Trump – A divisive figure making devices comments
Donald Trump has always endeavored to be as uncontroversial as possible with his comments. Ok, no, he hasn't, but this latest one is certainly going to get people talking. Following the terrorist attack on the London Underground, Donald Trump has said that the only way to tackle terrorism is to 'cut off' the internet. So, does the President have a point or is this opportunism in action?
I don't think so. The opportunist thing is to condemn terrorism. What he has done here is something very controversial and by online terms, is poking the gorilla in the monkey house.
People have a lot of problems with just how much the internet is regulated already. We reported a short while ago how the government was drafting plans for 'real-time' monitoring of the internet. The comments section of that alone showed just how much of a problem people have with this.

Does Donald Trump have a point?
Unfortunately, and at the risk of causing controversy myself, yes, I think he does. You only need to take a quick dip in the deep/dark web pools to understand just how easily illegal activity can be conducted online.
In this specific instance, Donald Trump has questioned whether the internet has allowed for the radicalization of terrorists too easily. Worse still, is the internet giving out far too much information about how to create bombs or conduct in terrorist activity?
The short answer to the above is yes, it does. In recent months even social media giants have fallen in for severe criticism for their lack of moderation in extremist material.
In a report via the Independent, Donald Trump has said: "Loser terrorists must be dealt with in a much tougher manner. The internet is their main recruitment tool which we must cut off & use better!"
You may note throughout my writing of this I have refrained from expressing any opinion on Donald Trump. This is both as a man or president. As such, I'm keeping it this way and asking what do you think? Does the internet need better regulation? Is this a cynical announcement from a man who doesn't understand the nature of the beast? Let us know in the comments!