Doom Eternal Finally Gets its Ray Tracing and DLSS Update
---
---
---
Mike Sanders / 2 years ago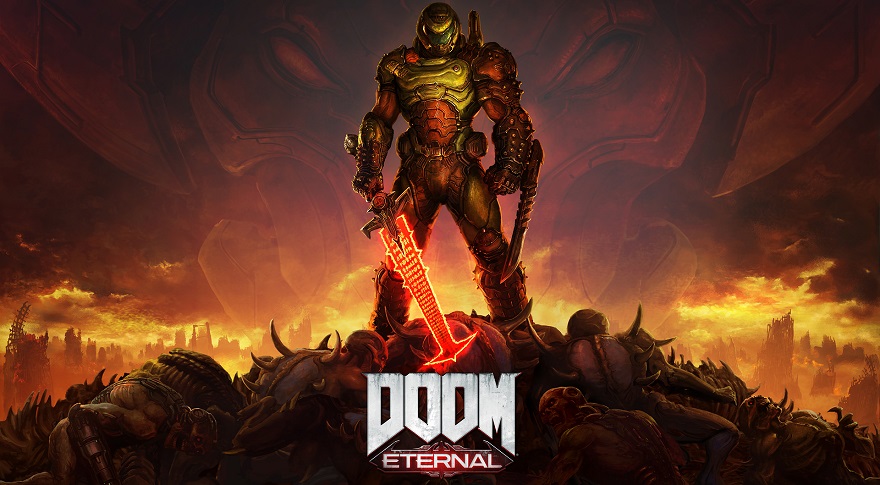 Given that it was one of the flagship gaming titles presented when Nvidia first launched the 20XX series of graphics cards with DLSS and ray tracing back in late 2018, it has been a factor of relative embarrassment that nearly three years on. Not to mention a brand new series of GPUs having been released, Doom Eternal still didn't offer support for either technology. However, following a report via Videocardz, while it might've taken longer than most would've hoped, it is now official. Following a new update, Doom Eternal now supports both Nvidia DLSS and ray tracing!

Doom Eternal
The PC version of the game has received a free update that finally unlocks support for both Nvidia DLSS and ray tracing. So, if you own a 20XX or 30XX graphics card and this has been patiently sitting in your Steam library, it seems like the perfect opportunity to slap it on your system again and let your graphics card flex its muscles!
"This new RTX upgrade, available now, gives GeForce gamers a DOOM Eternal experience that is second to none, with blazing fast frame rates courtesy of NVIDIA DLSS, and gorgeous ray traced reflections that enhance the DOOM Slayer's campaign. Visual effects and their lighting reflects, enemies and scenery are accurately reflected, and players experience a superior level of image quality that further improves DOOM Eternal's award-winning gameplay, while engrossing them with the increased dynamism delivered by ray tracing."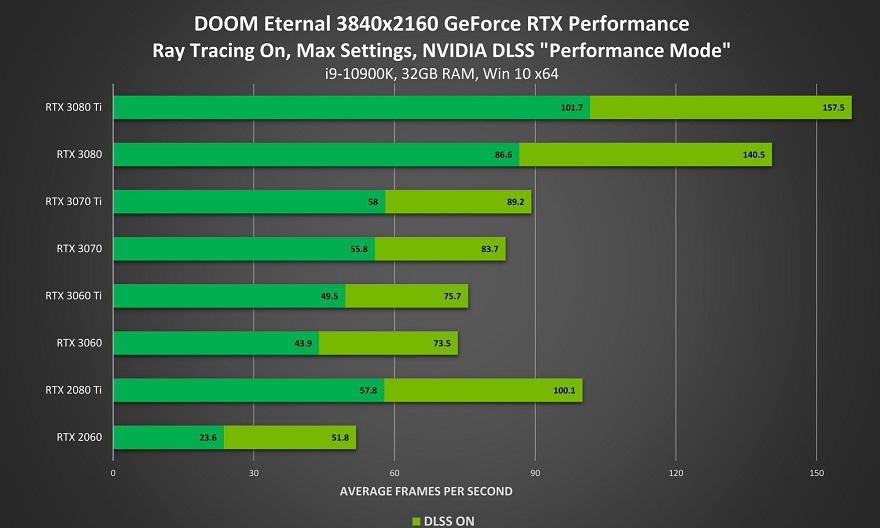 What Do We Think?
Nvidia seems pretty confident that the combination of DLSS and ray tracing within Doom Eternal should result in some significantly more impressive graphics while, overall, not impacting the performance of the game. As such, with this update now available, if it is installed on your PC, then you might find a new update waiting for you the next time you launch Steam!
So, Doom Eternal finally has Nvidia RTX support. Better late than never I suppose.
What do you think? – Let us know in the comments!