Doom Eternal Releases Gameplay Footage
---
---
---
Mike Sanders / 3 years ago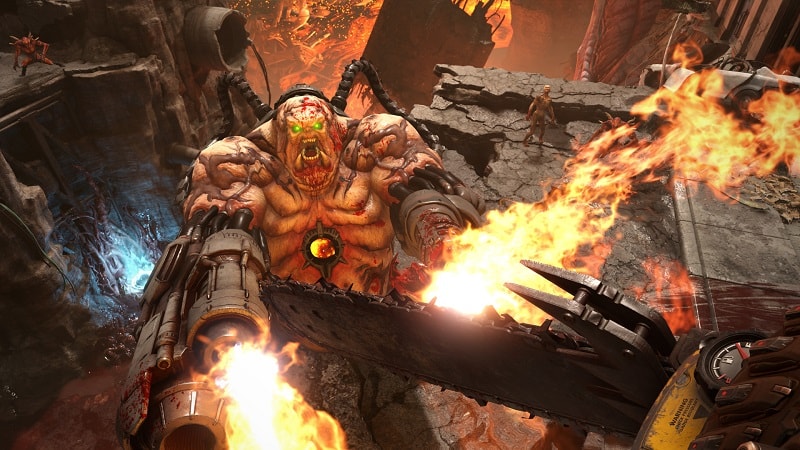 Doom Eternal Releases Gameplay Footage
When the Doom franchise was re-booted in 2016 it was met with overwhelmingly positive feedback. People loved the game and returning to Hell to destroy all the demon spawn! With Doom Eternal in production, people have been wondering what ID Software and Bethesda would do next. It was clearly quite a hard act to follow.
Neither has disappointed us though as at Quakecon 2018, a brand new official gameplay trailer has been released and boy does it look awesome!
What New Things Can We Expect?
During the reveal, we were given a few details as to what to expect from Doom Eternal. They are enough to get any fan of the franchise already wanting this game to be released!
Environment access via a new 'grappling hook'.
Demon bodies which 'break/cut apart' based on your attacks.
New enemies, as well as classic foes, return!
Mick Gordon composed soundtrack.
The ability to play as a demon.
All in all, this is ticking all the right boxes!
When Is It Out?
Ahh, it's at this point we hit the sticky note. The short answer is, we don't know. Neither ID Software nor Bethesda has even given us so much as a clue. While that's good news in a sense, based on the already fantastic video and what they can yet improve, it's a little frustrating if you're just about to buy your hype train ticket.
A optimistic estimate would suggest that Doom Eternal might release towards the end of 2019. More realistically though, I think we're looking at 2020.
Still, this gameplay trailer has given us plenty to get excited about, now all we have to do is play the waiting game!
What do you think? – Let us know in the comments!