Downloadable Unreal Engine 4 Nintendo & SEGA Fan Tech Demos Released
---
---
---
Peter Donnell / 7 years ago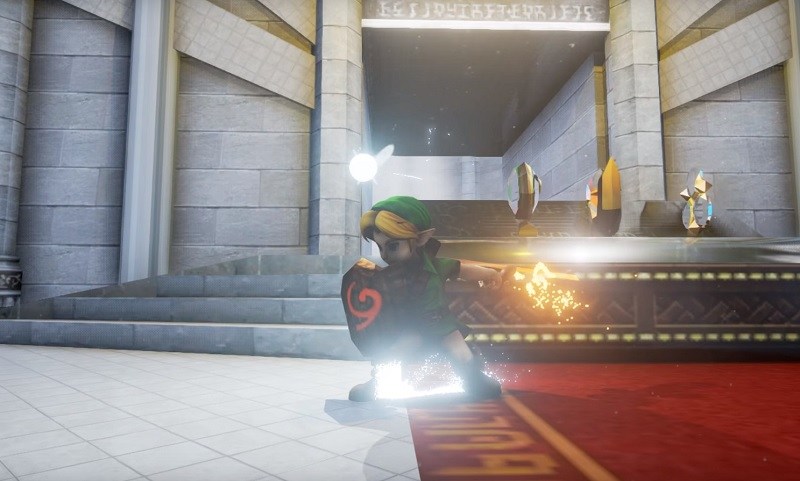 We're huge fans of CryZENx here at eTeknix, and have been following the developers work to recreate many iconic video games from both SEGA and Nintendo in Unreal Engine 4 for quite some time now. In celebration of hitting 100K subscribers on YouTube, CryZENx has released ten stunning Unreal Engine 4 tech demos for you all to enjoy… but you'll want to be quick, as DMCA takedowns are no doubt looming on a fair few of them, although CryZENx has done well in the past to avoid them, but you never know.
The new fan made tech demos include Zelda, Mario Kart, Sonic Adventure 2, Luigi's Mansion, Pokemon and more!
While they're often far from full games, they're great fun to play around with, giving us a taste of what true next-gen Nintendo games could look like. Just imagine if Nintendo ever did create PC games? I suspect they would benefit from hiring CryZENx as quickly as possible if they did.
Here's the full list of downloads for your downloading pleasure, so get clicking, playing and having fun!
Zelda Ocarina Of Time – Latest Version of my Project:
https://drive.google.com/file/d/0B6UE…
Zelda Majoras Mask Cutcene:
https://drive.google.com/file/d/0B6UE…
Kite demo Landscape [ Luigi , Kirby, Son goku and much more ]
https://drive.google.com/file/d/0B6UE…
Mario Kart:
https://drive.google.com/file/d/0B6UE…
Donkey kong 64:
https://drive.google.com/file/d/0B6UE…
Sonic Adventure 2 Chao Garden:
https://drive.google.com/file/d/0B6UE…
Luigis Mansion:
https://drive.google.com/file/d/0B6UE…
Pokemon Stadium:
https://drive.google.com/file/d/0B6UE…
Pokemon Sun & Moon animations test:
https://drive.google.com/file/d/0B6UE…
Super Mario Sunshine:
https://drive.google.com/file/d/0B6UE…