Driver Of Stolen Model S Becomes First Person To Die In A Tesla
---
---
---
Chris Hadley / 9 years ago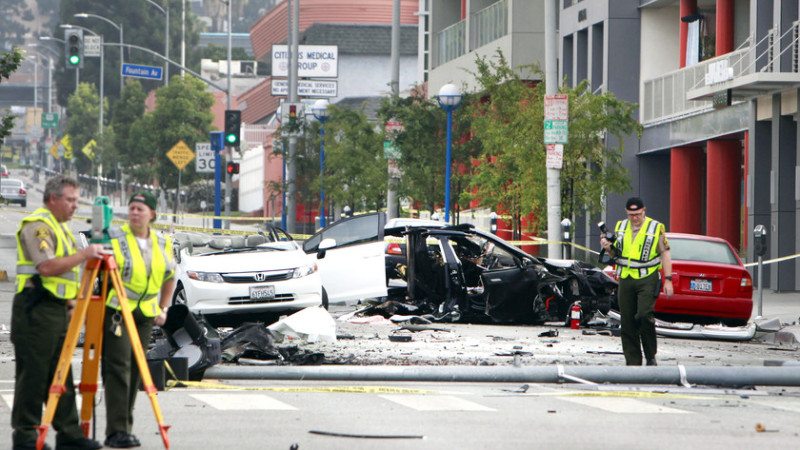 Since its launch in June 2012, the Tesla Model S has been one of Tesla's top selling cars and with a price tag starting at around $70,000 (or £50,000 here in the UK), it is highly sought after, especially by thieves who want to get their hands on the all-electric car in ways which baffle the mind.
One such person who decided they wanted in on the technical marvel was 26-year-old Joshua Slot who broke into a Tesla service centre in Los Angeles and made off with the high-performance motor. Police were soon on the chase after spotting the vehicle soon after it was taken and gave chase, however their pursuit was short-lived after they themselves were involved in a collision taking them out of the chase. Due to lack of resources at the local police department, the chase was called off as they could not keep up with the vehicle which was reported to be travelling at speeds of nearly 100mph through the L.A. streets.
Slots getaway with his unlawful possession was also short-lived as he  eventually collided with three other vehicles, injuring five people in the process of whom fortunately have all walked away from the incident alive and were discharged from hospital on Monday. Not so fortunate was Slot who, after colliding with two poles and splitting the car in half, died on the way to hospital.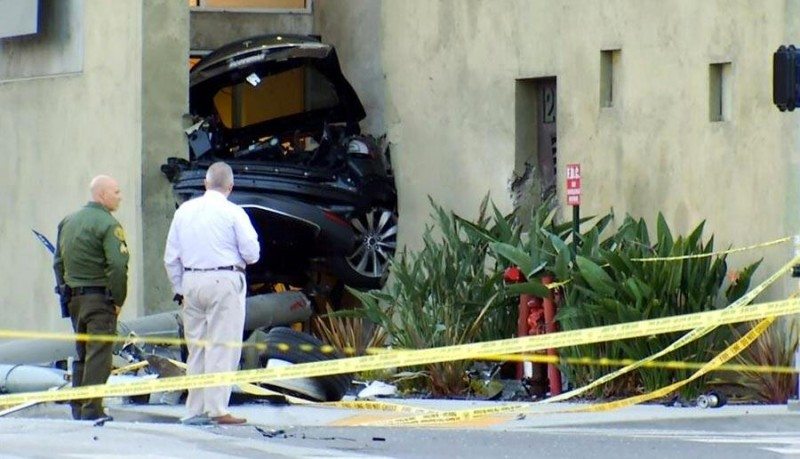 As for the car, the front half came to rest in the road, catching fire soon after, whilst the rear section became airborne and crashed into the side of a nearby Jewish community centre. The force was so great that the car ended up wedged in a doorway to the building.
In a statement to Park Labrea News of Beverly Hills, Congregation Kol Ami's Executive Director Sadie Rose Stern said:
"We were incredibly lucky. Thankfully, we had a large metal gate that took the brunt of the energy. The car wedged itself in. There was a lot of debris, but thankfully, we did not have a car in our sanctuary. There is some exterior damage, and we are in the process of getting quotes [for repairs]."
LAPD are investigating the theft as we speak and no further reports on the incident have been made at this moment in time. With Slot being the first person to be killed in a Tesla, there may be questions made about the cars safety, but let's be honest, this incident is no fault of Tesla or the Model S, whatever way you look at it. It was simply down to a thief and his horrendous driving.
Source: Park Labrea News of Beverly Hills
Image courtesy: Associated Press