Drobo 5c 5-Bay USB Type-C Self-Managing DAS Review
---
---
---
Bohs Hansen / 4 years ago
A Closer Look at the Drobo 5c
---
Each drive tray is tool-less and carrier-less for easy installation and swapping. At the bottom of the unit are all the LEDs used for power, status, and data fillage. Next to each drive is also a LED that shows the status of each drive. All of them are multi-coloured for easy recognition.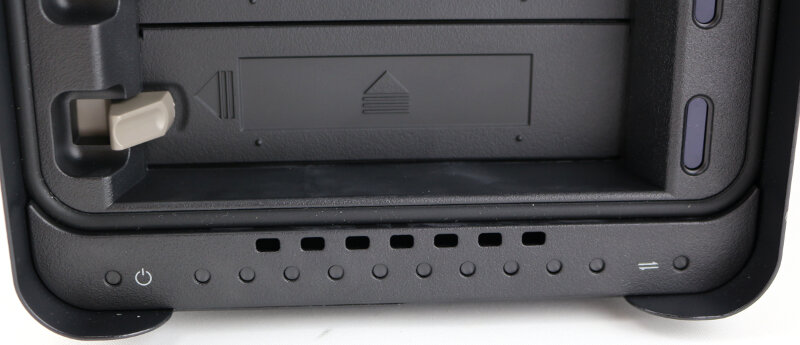 The rear side features a large fan that will keep your unit running cool despite it being loaded with five mechanical drives. The fan is also well protected with the overlaying mesh.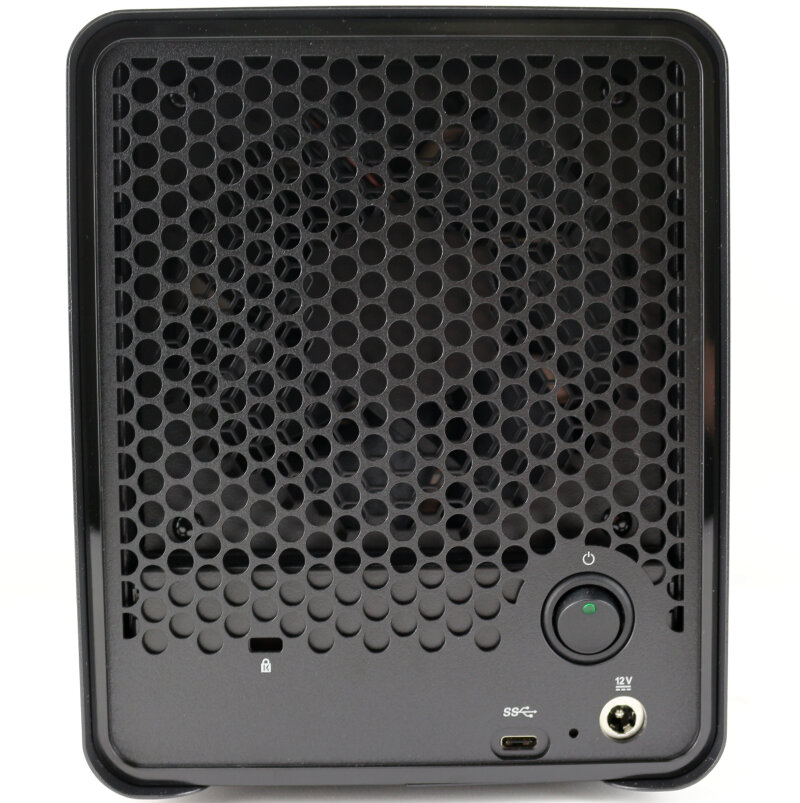 The power button is a soft touch button and other than that, there isn't that much on the rear side – because we don't need a lot. There is the USB 3.0 Type-C connector, the power connector, and a Kensington security latch.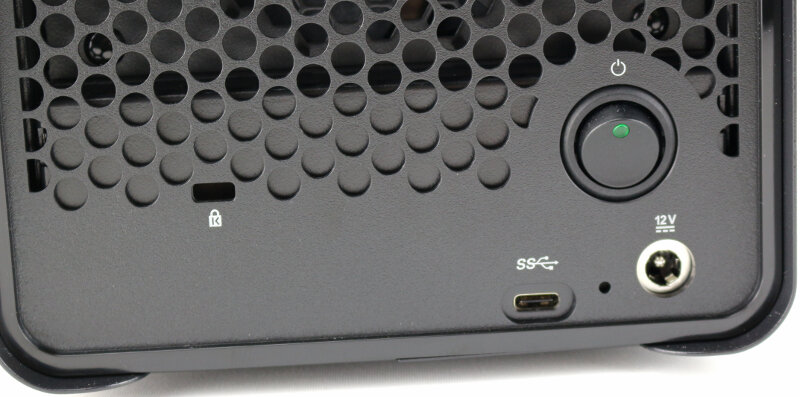 The bottom is equipped with four large rubber feet holding it in place.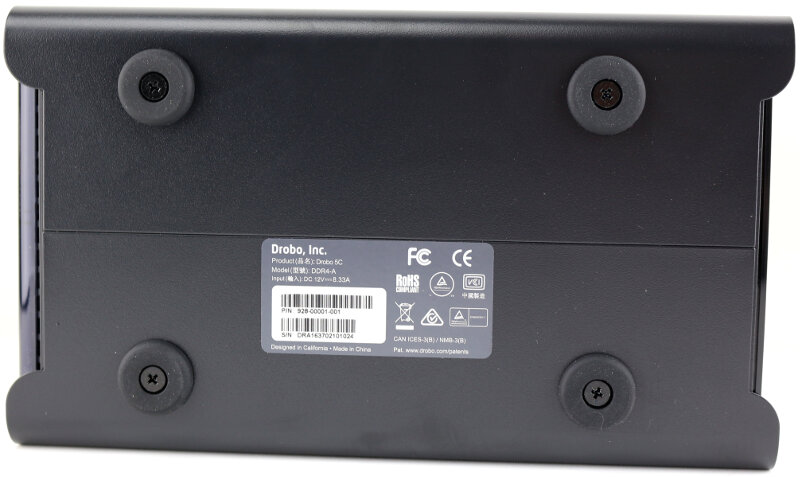 The front cover is held in place magnetically and its easy removable when needed. We can also spot the five transparent parts here where the drive LEDs can shine through.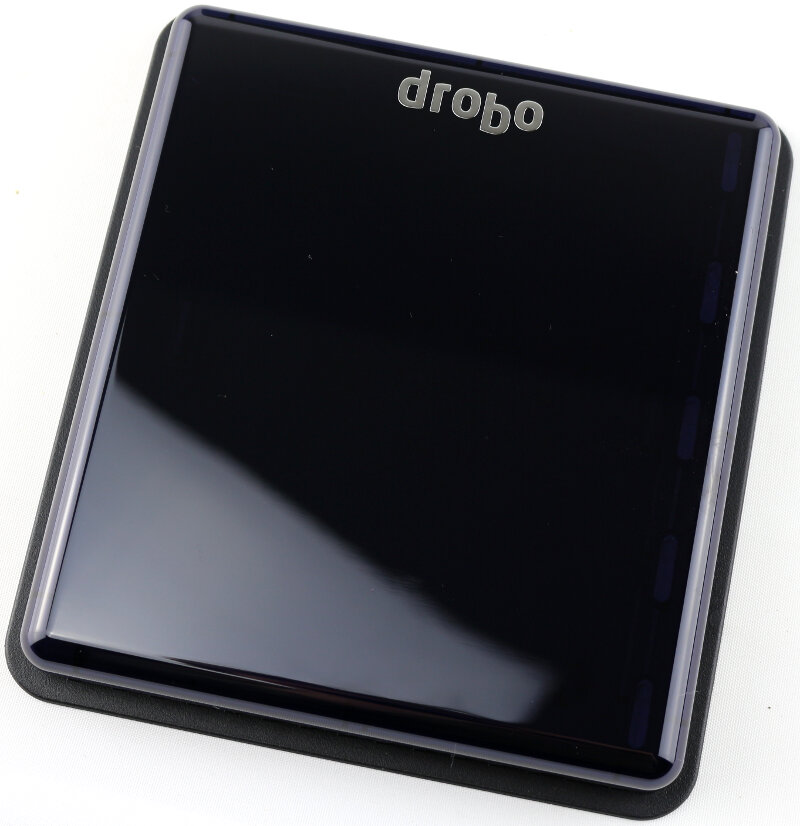 The inside of the cover has a sticker placed that explains the various drive states possible, allowing you quickly to see if you need to take any action without the need to remember anything. There are also replacement stickers included in other languages than English.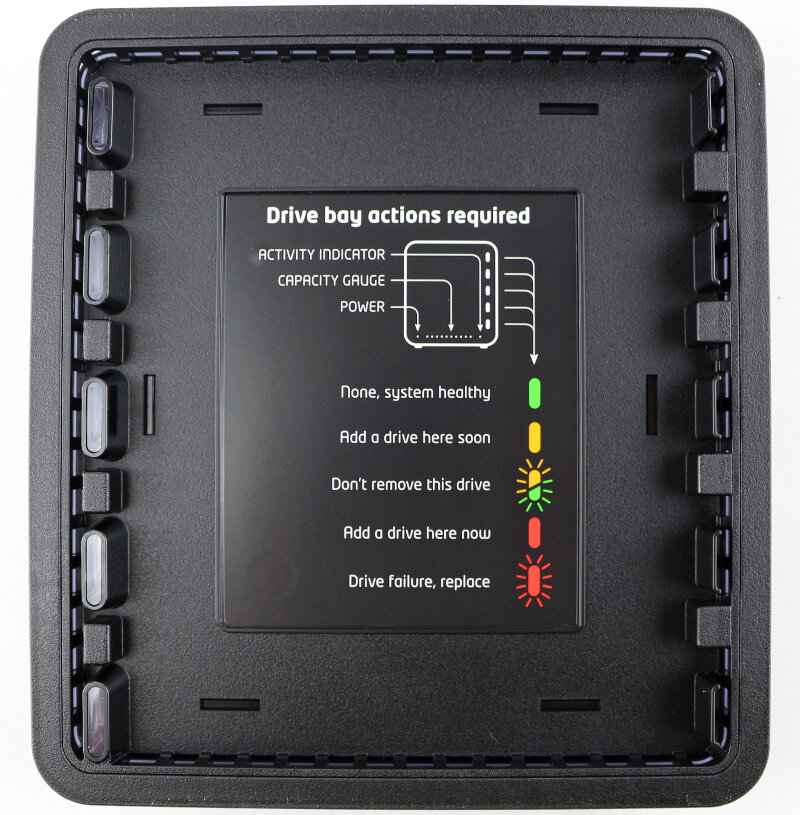 The power supply can deliver 12V at 10A which should equal 120W power capabilities. Plenty to run a box like this.