Drones Are Now Able to Learn Flight Paths and Fly on Their Own
---
---
---
Gabriel Roşu / 8 years ago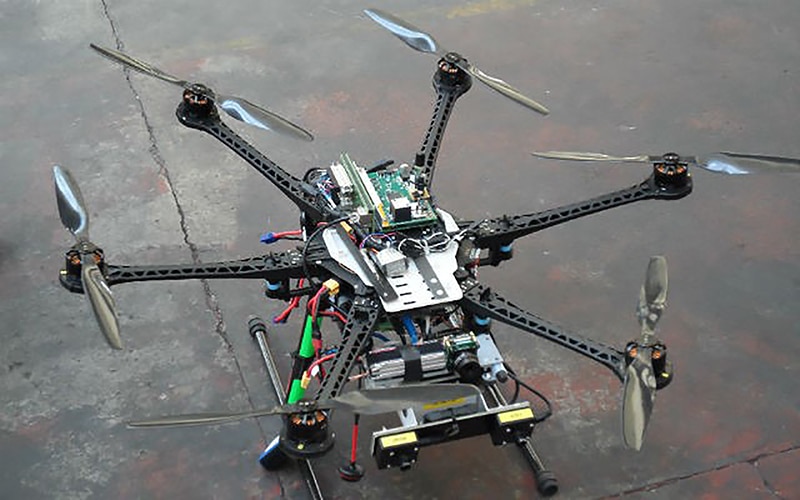 Researcher José Martínez Carranza from the National Institute of Astrophysics, Optics and Electronics in Mexico developed a new way for drones to operate on their own and use much cheaper tech to navigate, like accelerometers, gyroscopes and camcorders.
This was made possible with an algorithm that drops GPS support in favour of visual feedback. The drones can view the terrain similar to how we see it on Google Maps and orient themselves using the above mentioned technology. If you've played games that have unmanned aerial vehicles which you can send by clicking on a map, then you know how this drone can operate in real-life too.
Of course there are more factors to take into account other than the 2D spatial positioning. This is where the accelerometers and gyroscopes come in, helping the drone to properly position itself into the right direction and readjust in case of harsh wind conditions or other external factors that might affect the drone's orientation. However, the project is still at its early stages, so don't expect the drones to do loops or move like jet fighters.
Martínez said that he wants to add support for wearable devices for people to control the drones and aid in a variety of situations where drones are most suitable, such as surveillance, exploration of properties and other areas.
Thank you Phys.org for providing us with this information