Against All Apparent Sanity – A Duke Nukem Film is in the Works!
---
---
---
Mike Sanders / 1 year ago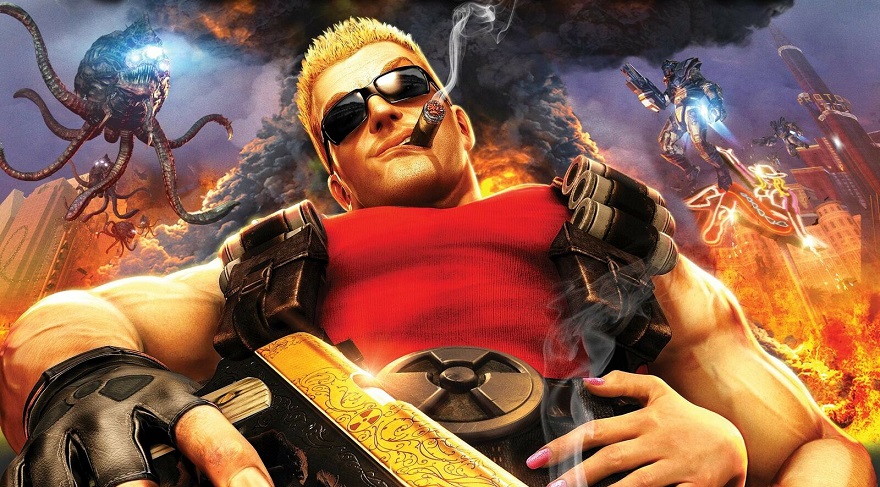 I think it's fair to say that game-to-film adaptations don't have a particularly good history. In fact, of the various attempts that have been made over the years, I think the only one that actually had some credibility (as in, it was actually worth going out of your way to watch) was the original Resident Evil movie. Yes, even despite its god-awful CGI effects when it came to the Licker. – Well, actually, the recent Mortal Kombat reboot wasn't terrible either… Anyway!
Following a report via SlashFilm, however, it seems that another game-to-film adaptation has just been given the green light. And this time around, it's time for Duke Nukem himself to hit the big screen!
Duke Nukem is Heading to the Big Screen!
Now admittedly, on the surface of things, this clearly has all the hallmarks of being the latest gaming disaster to shat its way onto cinema screens. In many respects, however, there are more than a few indications that, against all expectations, a Duke Nukem film adaptation might actually work!
Firstly, it's understood that it's being made by the same creators who brought us the truly excellent "Cobra Kai" Netflix series. A factor which, in itself, already has me immeasurably more confident of it actually being at least passable. – More than this, however, while details on the plot are still unknown, if undertaken in a certain way, a Duke Nukem film could truly be awesome!
Tapping into the Eighties!
Duke Nukem, as a character, is something of an amalgamation of 80's action heroes. Of course, a huge influence came from Bruce Campbell. – For a Duke Nukem film to work though, I think it predominantly has to do two things.
Firstly, it simply can't allow itself to be taken seriously. If anything, playing into a loose parody of 80's action films is probably an exceptionally wise move (it's basically what the games did!). – Secondly, they simply have to get the casting right. Not just in terms of the actor, but also the overall voice.
Could It Actually Work?
As with all game-to-film adaptations, it feels that there are around a million ways that they could get this wrong, and only about 2-3 to do it right! – On the whole though, while I'm clearly going to set the bar exceptionally low, I do like the idea and in the right hands (which it certainly seems to be) who knows, Duke Nukem: The Movie might actually work!
Let's just hope that, unlike Duke Nukem Forever, this one doesn't remain in development hell for the next 10 years!
What do you think though? Do you think this film could actually work? If so, who would be your casting choice? – Let us know in the comments!