Second Dynasty Warriors 9 PC Patch Still Doesn't Fix Issues
---
---
---
Mike Sanders / 3 years ago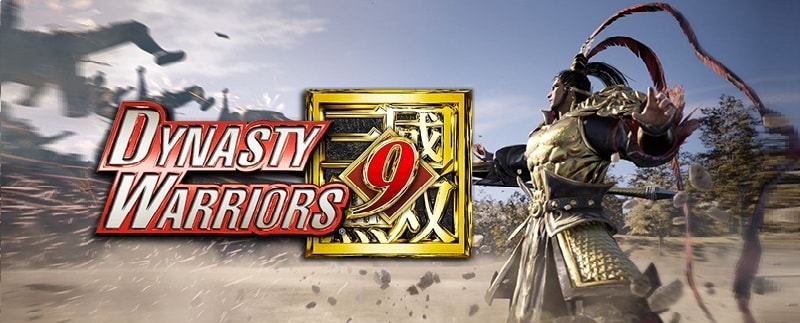 Dynasty Warriors 9
Why KOEI Tecmo? Why? All you had to do was release a new Dynasty Warriors, update the graphics a bit and probably 80% of the fanbase would have been happy. But no! You had to go and fiddle with it didn't you and we currently have, at present, what is one of the worst releases in recent history.
With the PS4 release being pretty terrible, the PC version has been absolutely horrific. It is no hyperbole to say that it is the worst PC port I have seen since Dark Souls, but at least From Software had the decent excuse of never having made a PC game before.
With a 2nd patch being released for Dynasty Warriors 9 on PC, 2-weeks since it's launch, it's still not good news I'm afraid. The patch has fixed none of the games major performance issues.
Another patch that fixes nothing
We have reported how developer KOEI Tecmo has officially apologized to the fans for the delay in the PC patch. Such apologies, however, are entirely worthless when the patch they do finally release fixes none of the performance issues.
So what have they fixed? Well, in a report via DSOGaming, here are the patch notes in all their glory.
Eased the conditions for unlocking officers.
Eased conditions for sending letters from Hideaways.
Improved the movement of soldiers and officers during battle.
Adjusted the price of items.
Adjusted the positioning of clusters.
Added Watchtowers and Waymarks.
Adjusted the hit points of gates, weapons, and buildings.
Corrected an issue in which unnatural weather occurrences would not revert to their original state.
Corrected an issue that occurred rarely in which floodgates could not be opened during chapter 4 – "Reclaim Xiapi."
Fixed an issue concerning the display of some rivers.
Corrected a number of other minor issues.
So basically, they've fixed nothing. As you can see in the above video,
The future of the game?
Well, it isn't bright. A lot of fans, myself included, had high hopes for this game and in its current form, it's crushing just how bad it is.
I'm not saying that the situation is unsalvagable, but KOEI Tecmo needs to act quickly if they want to keep what little good graces us fans have left.
What do you think? Did you buy Dynasty Warriors 9? How has your experience been? – Let us know in the comments!

Support eTeknix.com
By supporting eTeknix, you help us grow. And continue to bring you the latest news, reviews, and competitions. Follow us on Facebook and Twitter to keep up with the latest technology. Share your favourite articles, chat with the team and more. Also check out eTeknix YouTube, where you'll find our latest video reviews, event coverage and features in 4K!
Check out our Latest Video