Dyson Invests £5m In Robotics Lab At Imperial College London
---
---
---
Peter Donnell / 9 years ago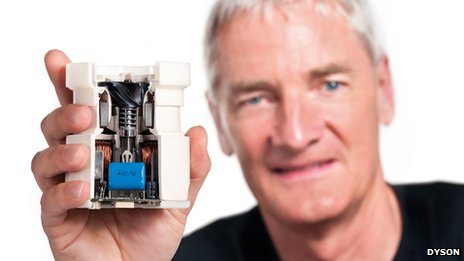 Dyson are a household name, no doubt the first thing you'll think of when you here the company's name is vacuum cleaners, but there is a whole lot more to Dyson as they're an engineering company first, and vacuums are just one of their crowning achievements.
The company has always worked to promote research and engineering, and their latest investment which sees the company put £5 million into the robotics lab at Imperial College, London, could help inspire a new generation of engineers and of course a new generation of robotics.
The new research will be focused on vision systems, devices capable of helping robots better understand and adapt to the world around them. Of course the research will help Dyson make better robotic vacuum cleaners, but they stress that the research will cover domestic robots as well.
Sir James Dyson said: "My generation believed the world would be overrun by robots by the year 2014. We now have the mechanical and electronic capabilities, but robots still lack understanding – seeing and thinking in the way we do. Mastering this will make our lives easier and lead to previously unthinkable technologies."
The future of advanced robotics isn't too far away, but we must overcome many little hurdles along the way and Dyson will be applying a team of 15 scientists to the new project, as well as an extra £3 million of match-funding from other sources, let's see if they can give the future of robotics a new set of eyes.
Thank you BBC for providing us with this information.
Image courtesy of BBC.