EA Announces UFC 3 in New Trailer Featuring Conor McGregor
---
---
---
Ron Perillo / 5 years ago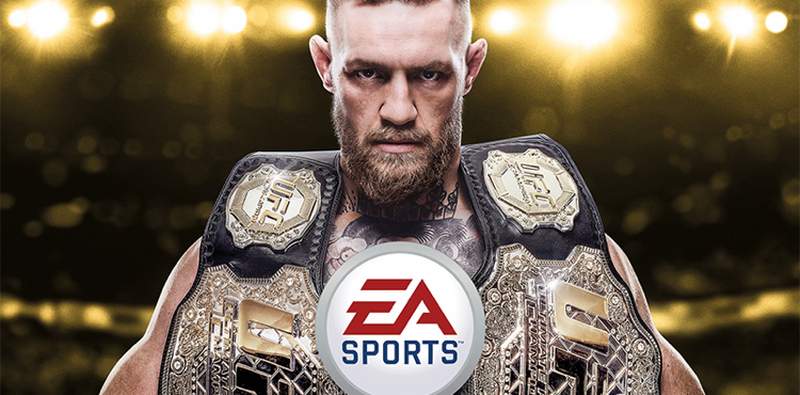 UFC champion Conor McGregor takes center stage in EA Sports' latest UFC 3 in both the cover and reveal trailer. It is just fair considering how big of a personality McGregor is. It is also fitting considering UFC3 will feature a new G.O.A.T. career mode tailored around McGregor. Unlike other career modes in sports games, the new UFC 3 career mode factors in player's choices outside the octagon. Much like McGregor in real life, whose antics and uninhibited self-promotion earned him the top spot as much as his skills.
"Two belts, two covers – EA SPORTS got it right again," UFC lightweight champion Conor McGregor said. "It's an honor to be on the cover and I can't wait to play the game."
Since the game features larger than life characters, state of the art motion capture technology is used to bring them to the screen. EA Sports uses Real Player Motion technology to set the bar for motion and responsiveness, making UFC 3 the best looking EA Sports game yet. According to UFC 3 creative director Brian Hayes, UFC 3 marks the new generation of gameplay in EA sports games. The engine and graphics have been overhauled for the better, and is more authentic than ever before.
EA Sports' UFC 3 Trailer
https://www.youtube.com/watch?v=AiwpUtdmW-0
Release Date
EA Sports UFC 3 will be available worldwide on February 2 for Xbox One and PlayStation 4. There is also a Champions Edition which grants up to three days early access to the full game. It also gives players the choice of one current or former UFC champion in Ultimate Team and 20 Premium Packs in Ultimate Team. For more details, visit: https://www.ea.com/games/ufc/ufc-3.