EA Confirms Battlefield 2042 PC Requirements
---
---
---
Mike Sanders / 2 years ago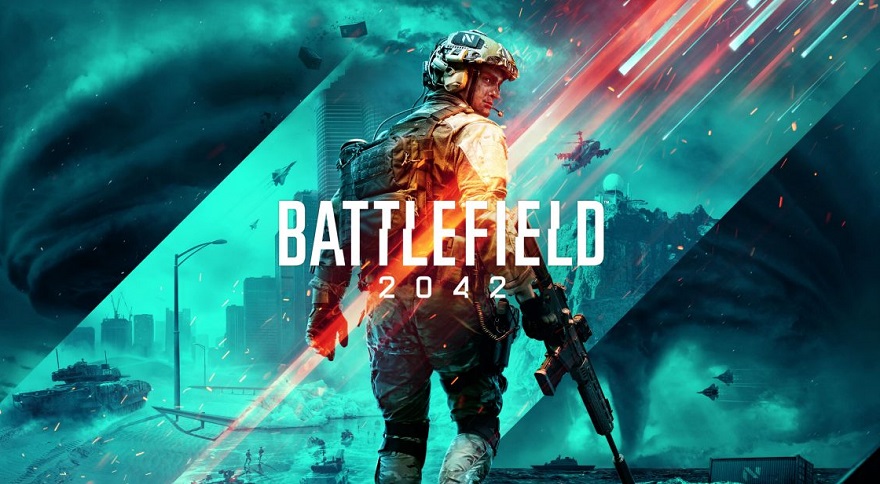 With the Battlefield 2042 open beta set to release next week, it is perhaps surprising that EA (and/or Dice) has not yet confirmed what kind of PC you're going to need to be able to play it. Well, that is, until now. Following a report via Videocardz, the official PC requirements for Battlefield 2042 have been revealed and, on the whole, they're surprisingly benign. But not, of course, without a couple of question marks!
Battlefield 2042 – PC Requirements!
Firstly, because this is a key point, we should note that the PC requirements listed are currently only for the open beta. As such, it's entirely possible that these might be subject to change following the game's full and official release. Based on the information provided within, however, the minimum requirements for this title are surprisingly benign in many respects. Yes, the AMD 5 3600 and Intel i5-6600K processors are still fairly decent in the tech ladder, and when you notice the 2700X in the recommended section this would, perhaps, suggest that having more cores might be your friend here.
The key highlight is, however, undoubtedly seen in the minimum graphics card requirements. While the 1050 Ti wasn't a bad GPU, it has never been anything even approaching a potent card. Seeing it in the minimum, therefore, is more than a little surprising.
On the whole, though, I think it would be fair to say that the requirements are not bad. If anything, they're perhaps a lot more benign than many might have been expecting!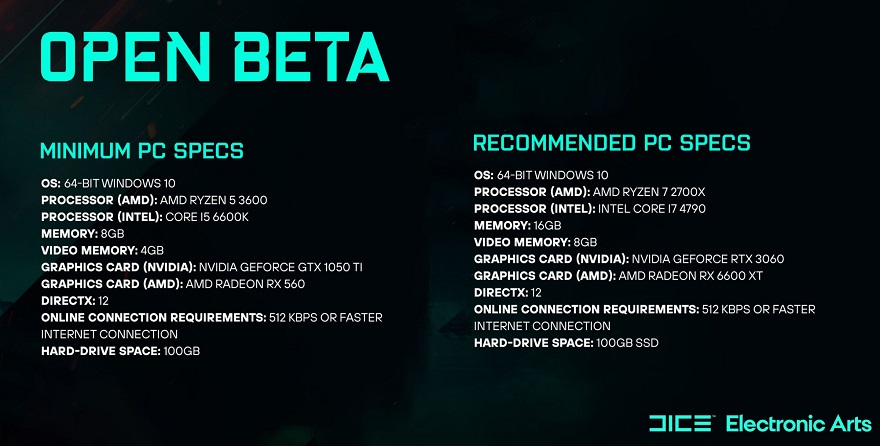 One Interesting Omission
While the specifications cite that a 64-bit version of Windows 10 is required, it is a little interesting to not mention Windows 11. Given that the open beta launches on (pretty much) the exact same day Windows 11 begins its roll-out, it is surprising not to see 'compatibility' offered for it. I mean, we're certain it'll be fine, but will it require more powerful hardware for a comparable performance? We'll have to wait and see.
As noted above, however, these are not the full and final specifications. They are merely what EA/Dice has set for the beta. As such, it's entirely possible updated specs will be confirmed as soon as Windows 11 kicks off!
For more information on the Battlefield 2042 open beta, you can check out the official website via the link here!
What do you think? – Let us know in the comments!