EA Already Considering Making Battlefield 2042 a 'Free to Play' Title?
---
---
---
Mike Sanders / 1 year ago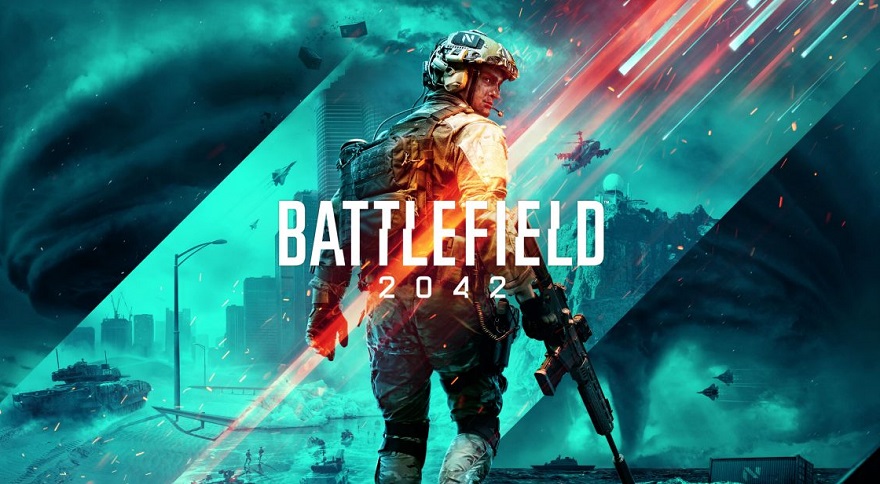 Despite only having been released a little over two months ago, it seems pretty clear that Battlefield 2042 wasn't the shot in the arm the franchise so desperately deserved and/or needed. In a nutshell, the game's a bit crap. And this isn't just my opinion either! Based on its poor optimisation and overall stuttery level of performance on PC, one of the biggest cheat manufacturers recently withdrew their support for the title as they found it too inconsistent to work with. – Yep, even people who make money by selling cheat engines can't be bothered with this one!
While I would not go as far as to call Battlefield 2042 an outright flop, it's not surprising to see that the critical reception for the title has been mostly negative to average. And, on the whole, and likely by proxy, sales are significantly lower than EA were anticipating. Mix this in with a dwindling post-release user count, and it all adds up to EA having a bit of a problem on their hands.
What might the solution be though? Well, following a report via TechSpot, sources reportedly close to EA have suggested that one idea being floated around at the moment is the possibility of switching Battlefield 2042 into a 'free to play' format. And no, I'm not joking!
Battlefield 2042 Heading to Free to Play Format?!
With EA already apparently considering taking Battlefield 2042 as a 'free to play' title, this clearly demonstrates (with the lack of any official sales figures) that the title's financial performance has been well below EA's expectations/projections. Admittedly, making it free doesn't initially seem like a great solution to that problem, but with the world of microtransactions and loots boxes (whoops, shouldn't forget that EA calls them 'ethical surprise mechanics') even with a fairly basic and benign unpolished turd of a game, there is still the potential to make an absolute fortune by opening up the player base accessibility to literally everyone. I mean, look no further than Fortnite for proof of how the 'free to play' methodology can work!
Will EA do this though? Well, for the sake of balance, we should point out that this isn't written in stone. It is merely (as per the source) an idea that is being considered by their management. Based solely on the fact that this has been mentioned as a serious and legitimate proposal for the title, however, and don't forget, less than 2 months after its release, it is undoubtedly a huge indication that Battlefield 2042 hasn't just gone down like a lead balloon with many of the franchises beleaguered fans, but even EA is seemingly struggling to know what to do here!
Let's be honest though, if you didn't have a good enough reason to be pissed off at Battlefield 2042 for spending money on (yet again) another unfinished and Broken EA title, then them deciding to make it free-to-play (possibly within 6 months of its release) would surely only tip gasoline over the fire. And we sincerely doubt that even a mountain of 'gesture of goodwill' skins or loot crates could probably put it out!
What do you think? – Let us know in the comments!