EA Sports Seems Set to Continue Mugging PC Gamers Off With Last-Gen Ports!
---
---
---
Mike Sanders / 10 months ago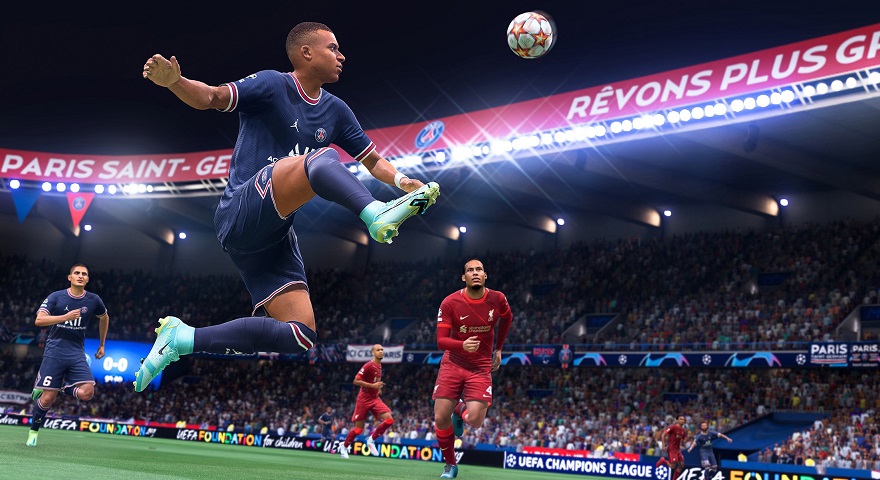 I feel I should start this one by freely conceding that in the grand scheme of things, the PC platform is probably the least lucrative for EA Sports. When people play sporting titles, it's predominantly done on a console (and it makes sense as there are probably significantly more sports fans than there are gaming PC owners).
I have to admit though, that many people (myself included) were more than a little disappointed when EA Sports confirmed that its 2021 roster of gaming titles (FIFA, Madden, etc.) would be effectively ports of their last-gen console counterparts.
In other words, FIFA 22 on PC was basically the same as FIFA 22 on the PS4/Xbox One. This, rather than including all the upgrades specifically seen on the PS5/Xbox Series X versions. – And yes, this was a factor that ultimately led to me (and I think many others) choosing to not buy the latest version on PC out of a soft form of protest.
With all of their '22' series of gaming titles set to arrive in the coming months, however, will the PC version/s finally get upgraded to their next-gen counterparts? – Well, following a report via PCGamesN, we have our answer, and it's, yet again, another no!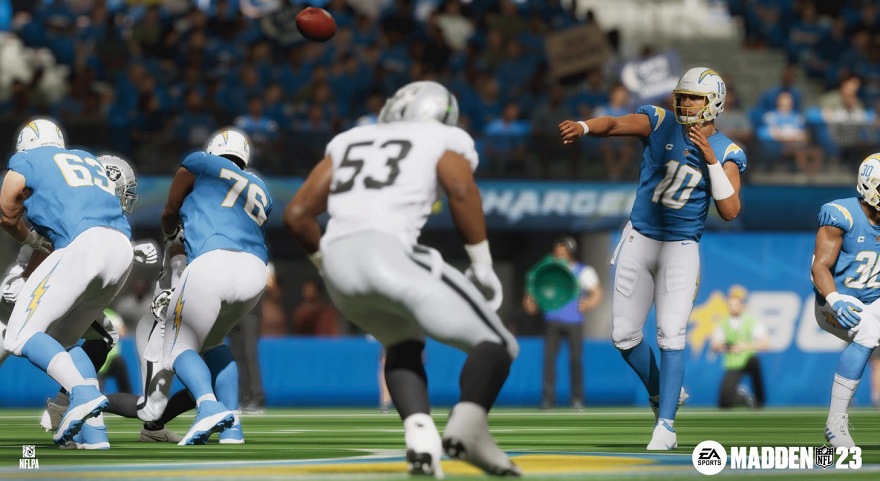 EA Sports Continues Last-Gen PC Port Trend!
As part of the news, EA Sports has confirmed that its upcoming PC release of Madden 23 will be based upon the PS4/Xbox One version. And with this, we can probably take it as given that this will also include all of its other '23' themed titles (FIFA, NHL, etc.).
Why are they doing this though? Well, official speaking, EA has always claimed that when it comes to its sports titles, they want them to be playable on as many systems as possible. And in this regard, I can sort of get that idea. PC games do often walk a tightrope when it comes to their specifications and clearly the lower they are the more people can access them (resulting in higher sales and, for EA Sport, more of that delicious microtransaction money).
When you look at the upcoming PC specifications of Madden 23, however, we're not just in potato country here. In technology terms, we're almost in the stone age! – This even lists a 512 KBPS internet connection as a minimum requirement!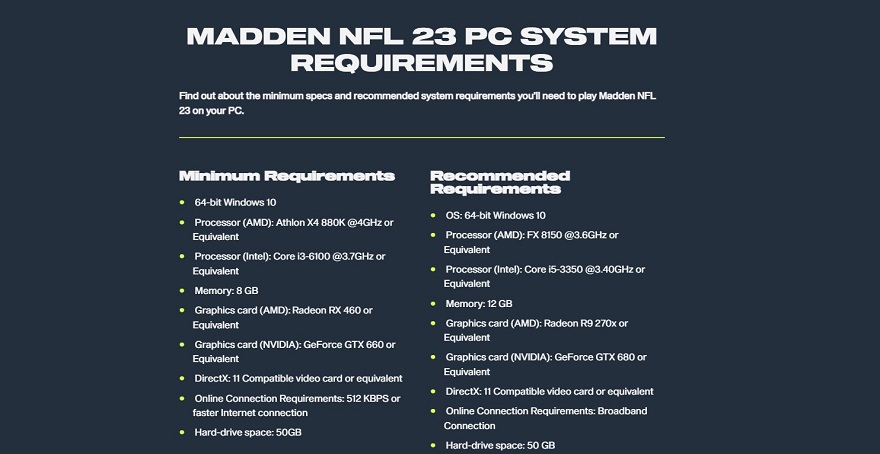 The Poisonous Loop That EA Sports Fails To Recognise!
Putting this all into a summary, the problem EA Sports has here is that they're in a poisonous loop. One that they don't seem to understand. – EA claim that they lower their gaming PC specs to attract more people. The problem, however, is that PC gamers don't want to play last-gen 'legacy' versions of titles. So, with this (and like me above) they don't buy it. Because people don't buy it though, EA thinks the PC platform isn't much of a money maker so continues to go down the (wrong) road of continuing to release low-spec versions to hopefully cast a wider net.
The mistake EA makes here is that they go to the wrong end of the scale. Rather than targeting greater sales by making it accessible to basically ULTRA low-end users, what they should try, just once is pumping out an all bells and whistles graphical glorious version. – If it doesn't sell, hey, I'm wrong and EA was right all along!
Again though, if FIFA 23 goes last-gen on PC, I'm not buying it. And that's not because I don't want to, but if EA thinks it can con me into buying pretty much the exact same game twice with absolutely nothing even notably new or substantively different on offer, they've got another thing coming!
What do you think though? – Let us know in the comments!