Early Report Suggests RX 480 Will be Under $199
---
---
---
John Williamson / 7 years ago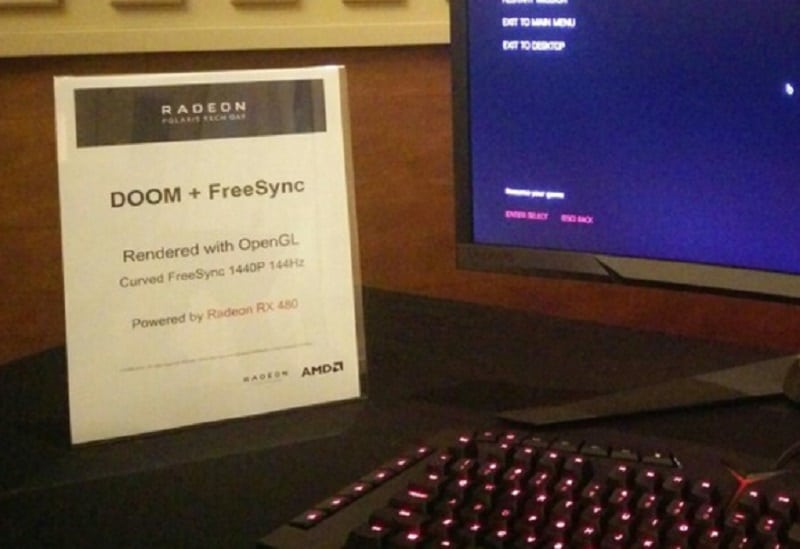 AMD is going to hold a press conference later today and we're expecting to hear details about Polaris 10, 11 and possibly Zen. After much speculation, I cannot wait to see what AMD's new architecture is capable of compared to their previous offerings. To be clear, Polaris is designed to focus on performance per watt and isn't a direct competitor to the GTX 1080. Therefore, it's important to have realistic expectations and wait for AMD to unveil their extreme graphical powerhouses at a later date. Despite the official unveil being only a few hours away, The Wall Street Journal has published some intriguing information regarding the price of the RX 480 and lower-end Polaris solutions:
"Advanced Micro Devices Inc. is angling to lower the cost of virtual reality, targeting the field with a new line of graphics hardware priced at $199—half or less the cost of comparable products."

"AMD said the first chips based on its new Polaris design are expected to arrive in graphics cards for personal computers at the end of June. The company aims to help push the starting cost of PCs that can deliver VR experiences as low as $799 from above $1,000."
Unbelievably, it looks likely that the RX 480 will retail for $199 at the most, which is absolutely staggering value-for-money. Unfortunately, the original article requires a subscription but VideoCardz kindly posted the important snippets. Theoretically, it might be possible to acquire an RX 480 Crossfire setup which is cheaper than the GTX 1080 and offers better performance. Of course, this is just an early prediction and we'll have to wait for the press conference to see what AMD has planned. Please remember dual card setups tend to suffer from more technical issues and don't always have good scaling. This is down to developers not giving dual card users the time they deserve because it's such a small niche. However, Directx 12 could change matters and really make multiple GPU solutions an attractive proposition.