Ebay Has Been down for 5 Hours!
---
---
---
Bohs Hansen / 9 years ago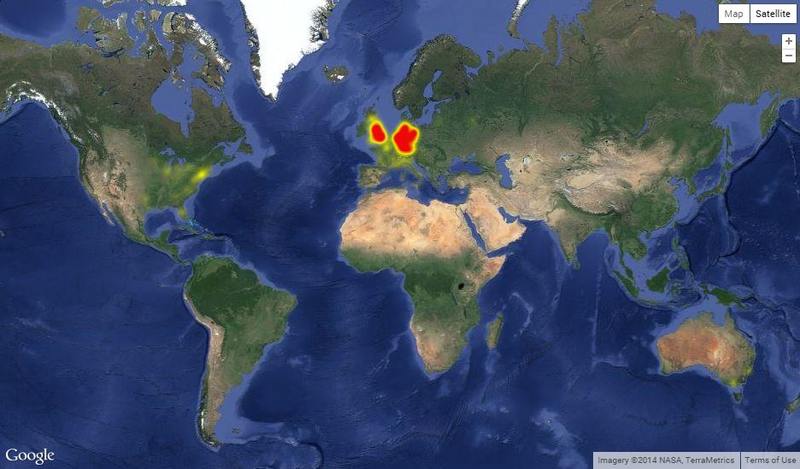 The auction giant and marketplace Ebay has been down since around noon, with the first reports starting around 11:25 GMT. This is a really long outtake for a site like this and so far there hasn't been much official wording. The problems seems to be centralized around the UK and German Ebay sites, but a few reports from the US as well.
Users are taking their anger out on the social media sites, and with good right. A lot of auctions are timed to end Sunday afternoon, and no one can bid on them with the site down.
We are investigating reports that eBay is intermittently unavailable or slow and we apologise for any inconvenience caused.

— eBay.co.uk (@eBay_UK) September 14, 2014
Ebay UK said on Twitter that they were looking into the reports, but not until hours after it started. The German twitter profile seems more engaged with multiple tweets about it. First that they're looking into it like the UK site are, but later on they apologized for the out-take and said they were working as hard as possible to get the issues fixed. This was about an hour ago as of writing and so far there hasn't been any change; the site still is unreachable.
Wir tun alles, was wir können, um die Probleme zu beheben.

— eBay in Deutschland (@eBayDE) September 14, 2014
I haven't been able to login myself since the outtake started around noon and have been following it since. At times you get a slow redirect to the login screen, even though you just tried to load the main page. Otherwise the site is dead and unresponsive.
Image courtesy of downdetector