eBay Admits User Data Was Hacked Into – Two Months Ago
---
---
---
Chris Hadley / 8 years ago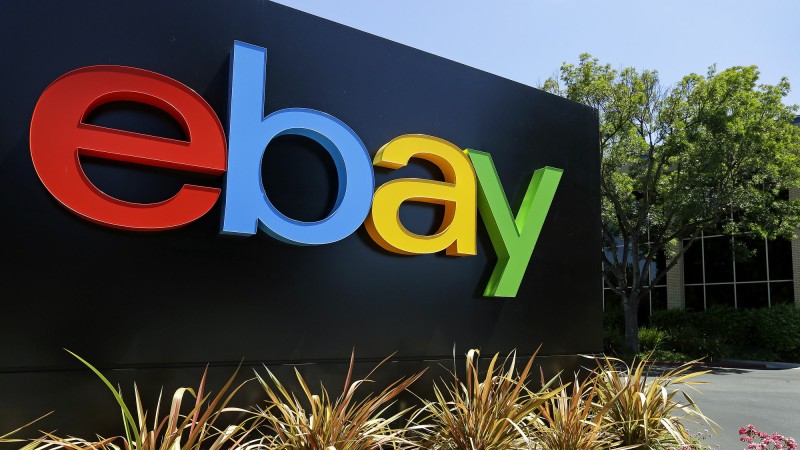 eBay, one of the most popular websites globally is urging users to change their passwords after it was discovered that their corporate network was attacked and a small number of employee login credentials was stolen. Following the discovery, eBay are stressing that no financial data was accessed and until users passwords have been changed, no activity is permitted on their account.
What is shocking however is the revelation that this attack happen two months ago in the late part of February to early March although they have said that the discovery of the unauthorised access was only made a couple of weeks ago after the compromised employee credentials was discovered. Additionally eBay has spoken out stating that they take customer privacy and security very seriously and they are performing a deep analysis into how the attack was performed and how the data was accessed, with the aim to ensure that this does not happen again.
Starting from now, each and every eBay user will be notified via email that they will need to change their passwords and that any associated PayPal accounts are also safe and secure as this is all stored securely on an encrypted network separate to that of eBay's user databases.
Whilst users are in the process of changing their passwords, some users will face the error message as seen below whilst the eBay network is put under a very heavy load, however users are reassured that they can try again later and their accounts cannot be used until the passwords are changed.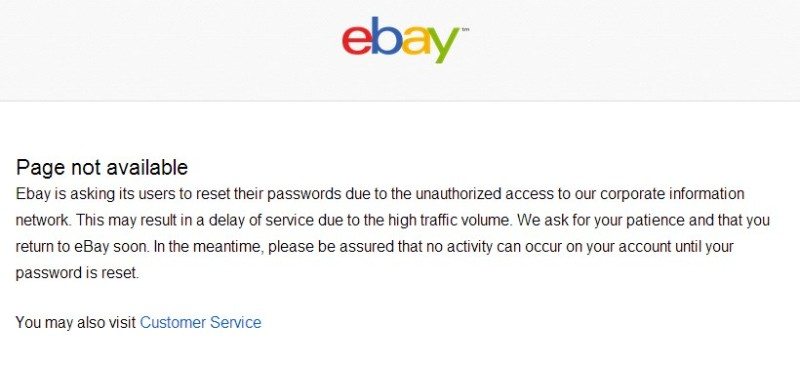 Whilst this is one of the worst attacks to happen to the business, as with all sites we strongly advise that your passwords are changed on a regular basis and if you use the same password on other sites, you should look into changing these as well to prevent any further issues down the line.