ECS Z97I-Drone LEET Gaming (LGA 1150) Review
---
---
---
Rikki Wright / 9 years ago
Introduction, Specifications and Packaging
---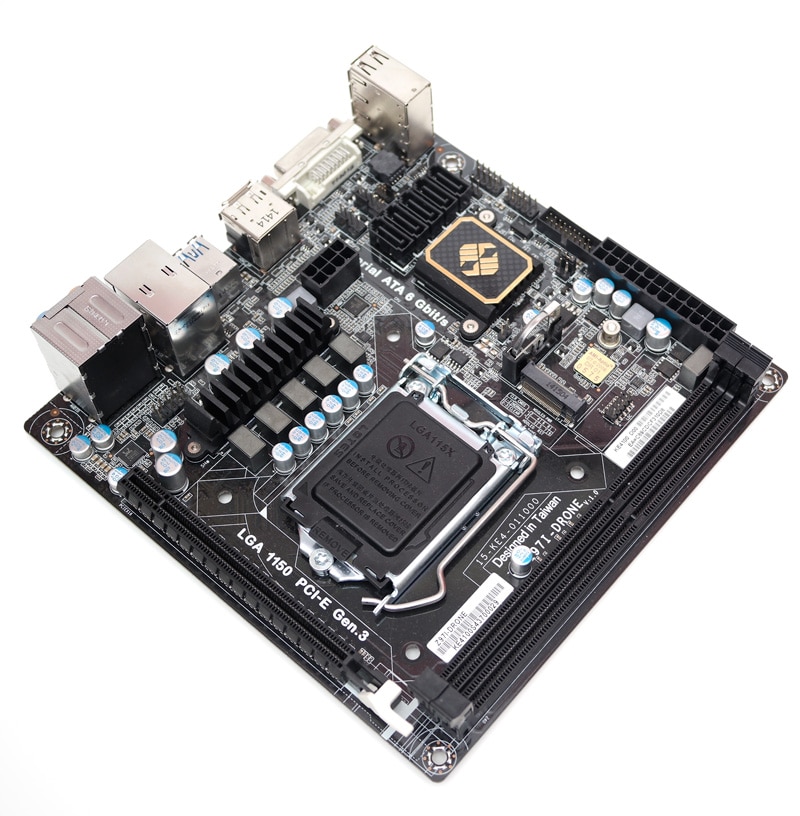 Intel's Z97 platform has been around with us for almost a year now, so the marketplace is slightly saturated with motherboards from a huge array of manufacturers. Offering full support for the Haswell Refresh CPU's, it has really brought new performance levels to the consumer market. While still producing the Z97 platform, Intel are soon to release the newest CPU lineup, named Skylake; with that introducing the new LGA 1151 socket motherboards. Focus has moved from the typical motherboard form factor, ATX and microATX to the ITX size. Tthis motherboard crams in most of the features of it's bigger brothers, while being a tiny 17cm x 17cm size.
Today we have the Elitegroup (ECS) Z97I-Drone (GANK), under the LEET Gaming sub-division. That's a bit of a mouthful, so let me explain with a picture.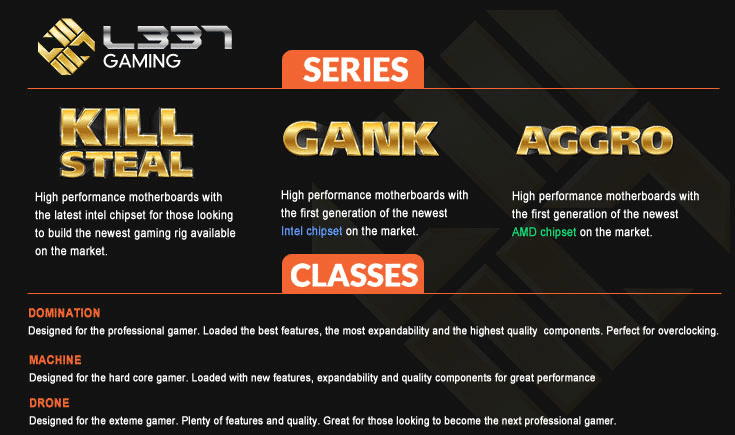 In this iteration, ECS aim to bring top performance and gaming to the ITX market. In this review, things are going to be a little different; let's do an ITX showdown with the four ITX motherboards that we've had in so far.; the ASUS Z97I-PLUS, Gigabyte Z97N-Gaming-5 and the AsRock Z97E-ITX/ac.
Key Features
Manufacturers nowadays need to find innovative ways to stand out from the crowd, Elitegroup offer a small amount of custom software with this motherboard which is highly functional.
eBLU BIOS Live Update
eDLU Drivers Live Update
eOC Easy Overclock
For more information on these functions, please visit the ECS Z97I-Drone product page.
Packaging and Accessories
The box comes in two parts, the outer protective cover with all of the information on; then a plain, further protection box where you find the motherboard and accessories.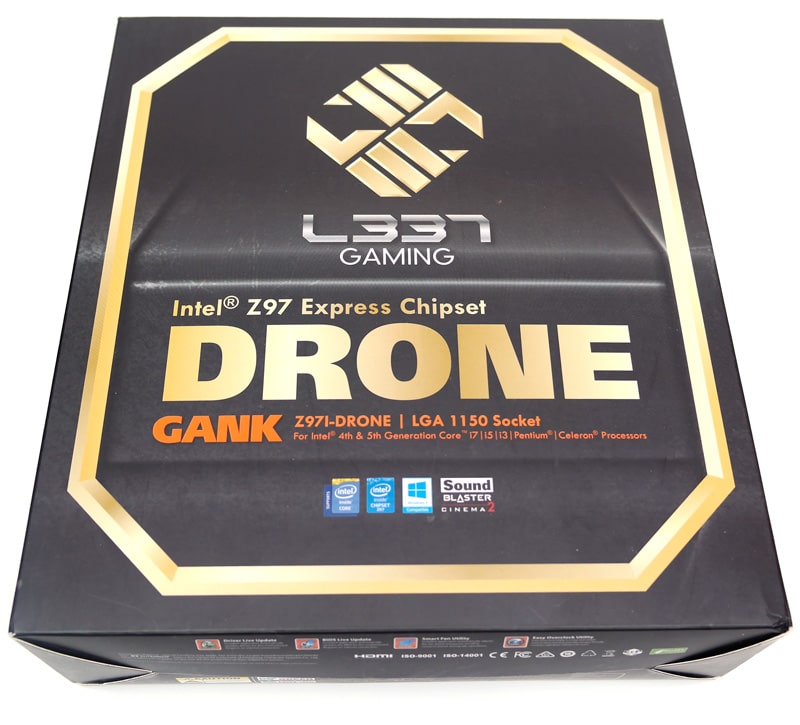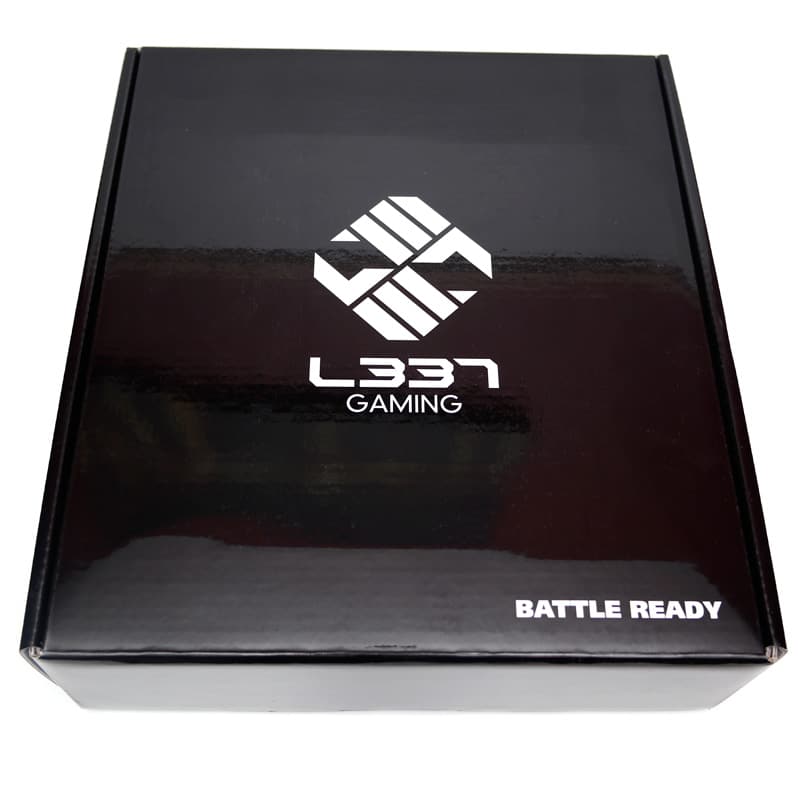 In the box we find 2x SATA cables, I/O shield and a range of manuals and how-to guides.