ECS Z97I-Drone LEET Gaming (LGA 1150) Review
---
---
---
Rikki Wright / 9 years ago
A Closer Look & Layout Analysis
---
Styling is very simple on this tiny board, something about the placement of the CPU socket tells me that a large heatsink would catch on the GPU.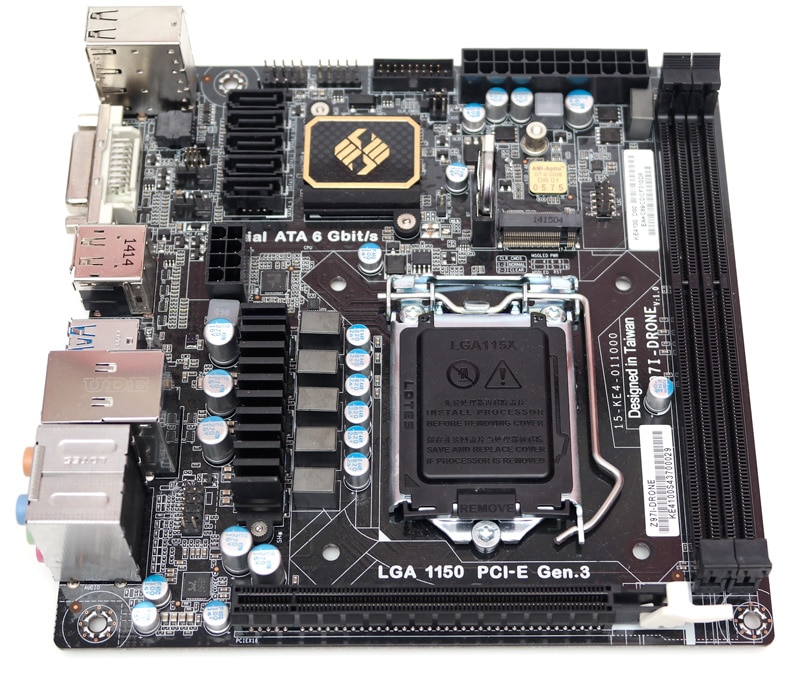 For such a small board, this offers a nice array of connection ports. Left to right, 4x USB 2.0, 1x DVi, 1x DisplayPort, 1x HDMI, 4x USB 3.0, 1x gigabit LAN and HD audio jacks.
Plain and simple along the bottom of the board, just enough room to squeeze the PCIe 3.0 slot.

Towards the top corner of the motherboard, there are a series of SATA ports. In an ITX case with little cable management around the top of the board, the placement here could be a problem.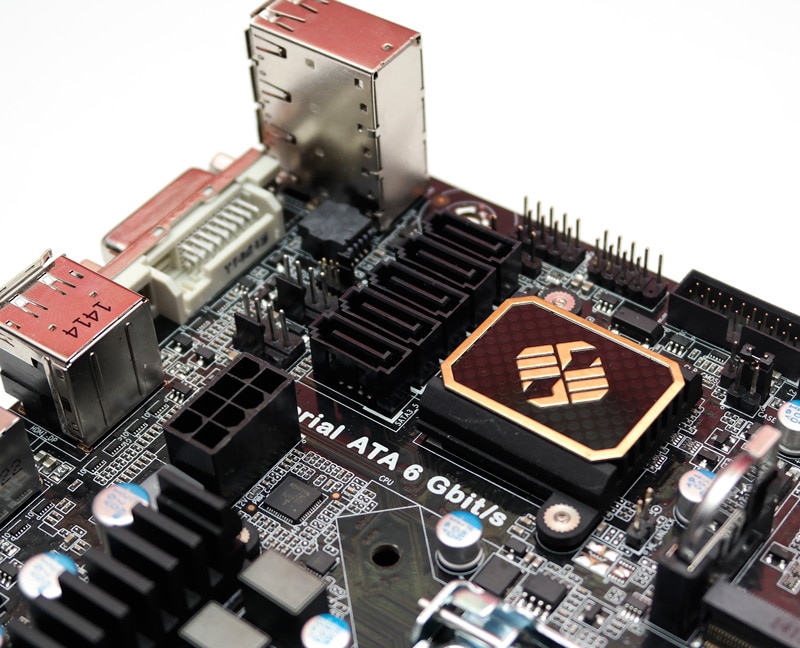 Coming up the side of the board, just enough room for the 2 DIMM's between the mounting holes.

A typical LGA 1150 socket, close proximity to the capacitors on the left.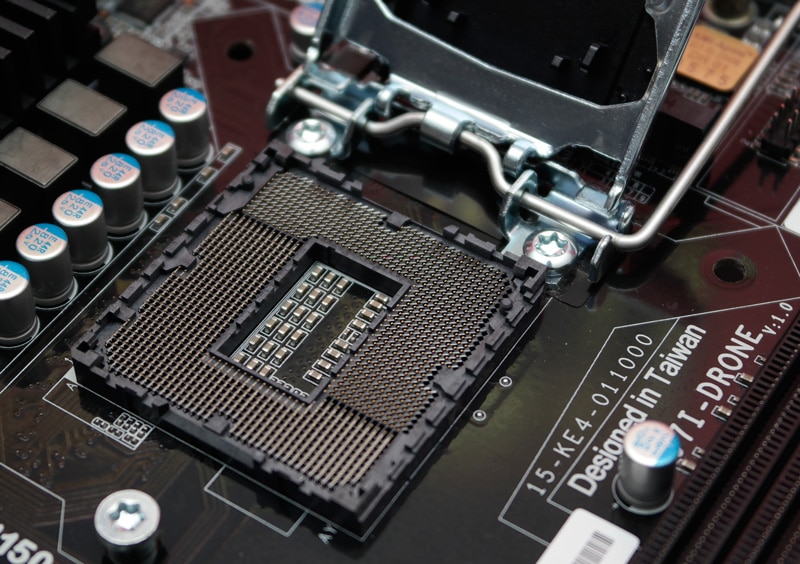 The M.2 port is placed facing towards the 12v ATX power connector. This is a wise use of space, but it limits the lengths of cards possible to use.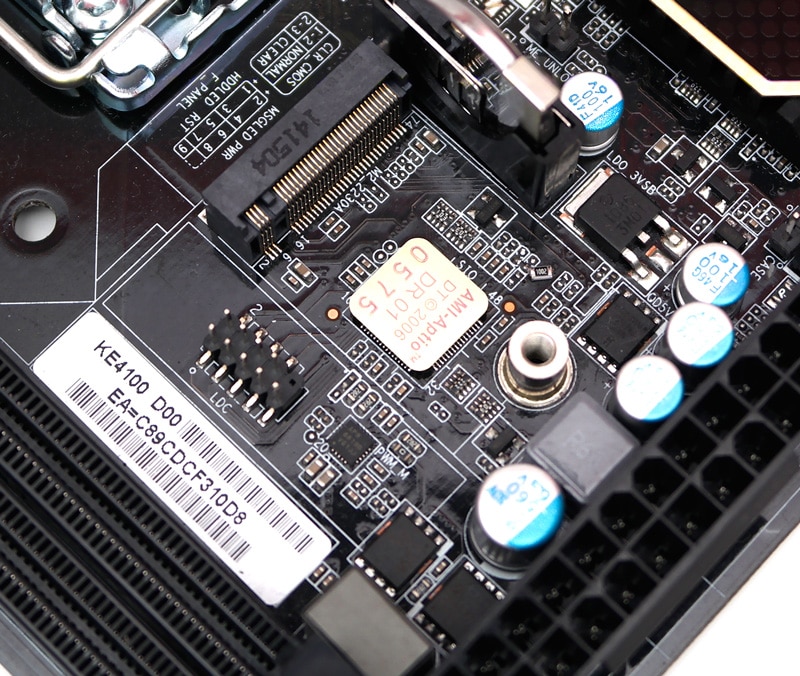 Normally I wouldn't show the back, but it labels what each solder point is and what feature is roughly where; a nice idea for novices.