Ecuador's London Consul In Trouble Over Assisting Snowden
---
---
---
Ryan Martin / 8 years ago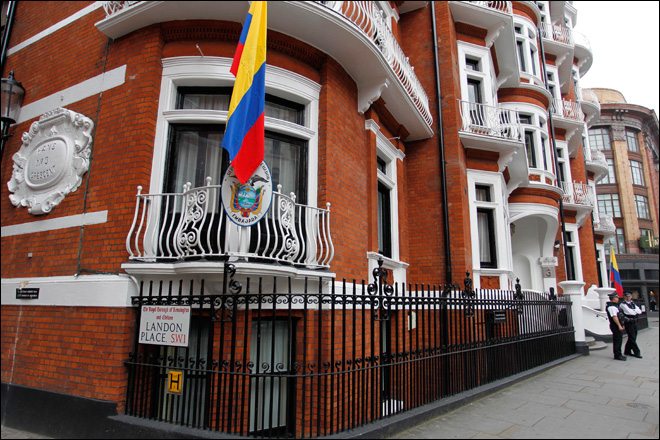 Ecuador's London consul, Fidel Narvaez, is facing the hot-seat after assisting Edward Snowden without the explicit permission or authority of the Ecuadorian government according to El Commercio. Fidel Narvaez assisted Edward Snowden to flee Hong Kong by providing him with the relevant travel documentation. He did so after receiving an emergency phone call in the middle of the night from Julian Assange and the decision was made without consulting the relevant Ecuadorian authorities or the Ecuadorian president Rafael Correa.
Ecuadorian authorities are unhappy that the London consul acted at the order of Julian Assange, a man being saved from extradition by Ecuadorian asylum by living in the Ecuador Embassy in London. Fidel Narvaez is now accused by the Ecuadorian government of exceeding his authorities of duty and will face punishment. Yet without the help of the London consul, Fidel Narvaez, Edward Snowden would probably have not made it safely to Moscow's airport without being arrested by the USA. Though we cannot predict what the Hong Kong's government response would have been to American extradition requests.
Either way some interesting developments are sure to come out of this situation with the Ecuadorian diplomats and government.
Image courtesy of KomoNews.com