EGX 2018 – A Quick Look At The Tech Highlights!
---
---
---
Mike Sanders / 4 years ago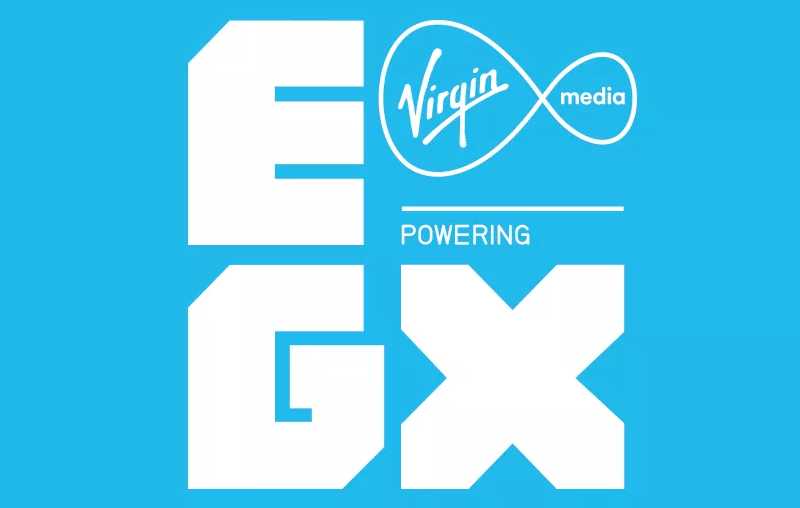 EGX 2018 – A Quick Look At The Tech Highlights!
We at eTeknix have been at EGX 2018 for a few days now. During which we've seen some amazing things both in terms of gaming and PC technology. EGX is perhaps one of the best shows for people with an interest in both as while both are on display, neither factor dominates the other. For example, you could go play a demo of Kingdom Hearts 3 and then toddle off to buy yourself a new keyboard.
We have already done a number of featured articles which you can check out below!
There was, however, a lot more going on at EGX. For a number of the booths though, while they had interesting things, there wasn't quite enough to warrant us trying to turn it into a full blown article either. We have therefore provided a quick highlight of each booth/feature below which should hopefully give you an idea as to how great the event has been as a whole!
Gaming Chairs!
Some people like comfortable gaming chairs (more on that later) and some like the more 'immersive' experience you can get. With this in mind, X Rocker was in attendance with around 6 demo chairs on display. Each was hooked up to a console which, via some clever technology, provides the user with a comfortable low-ground seating, but also with some impressive audio.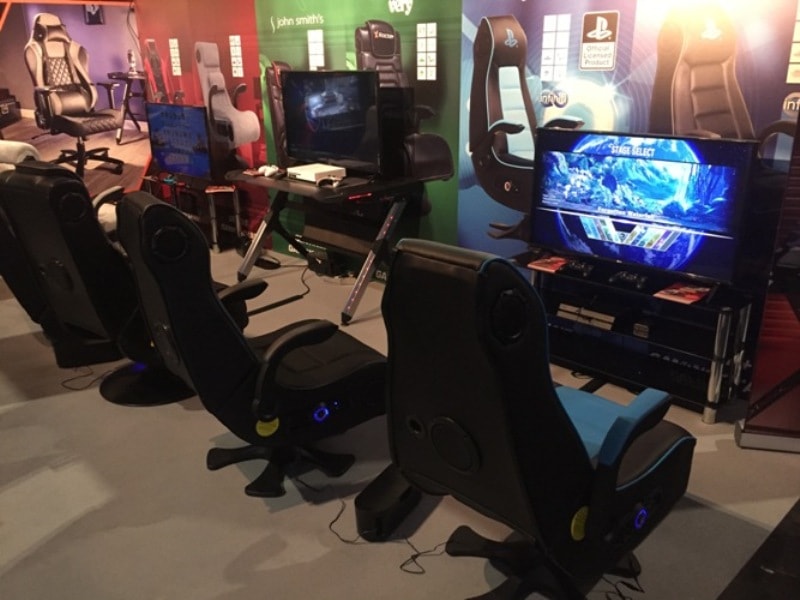 In a similar style Thrustmaster (a brand that seems to have been around since the dawn of time) was also at the show. They were showcasing three of their very impressive racing simulator set-ups. Given that this is an area of gaming that has gotten very popular in recent years, these set-ups will undoubtedly be popular amongst the more enthusiastic of fans!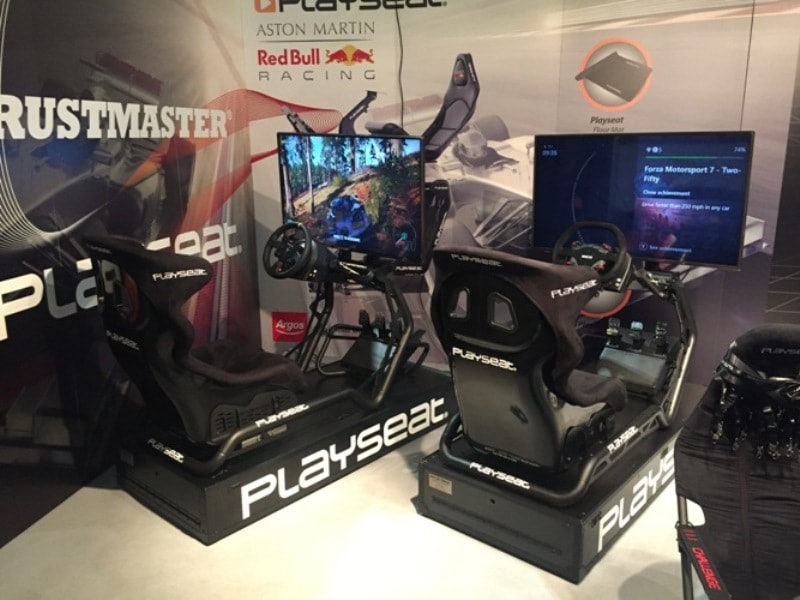 More Gaming Chairs!
AKRacing were in attendance at the event and features their entire brand new line of gaming PCs. We tried many of these out throughout the day (it was a convenient place to sit) and found them all to be both confortable and very well made. A definite good option if you're in the market for a new throne!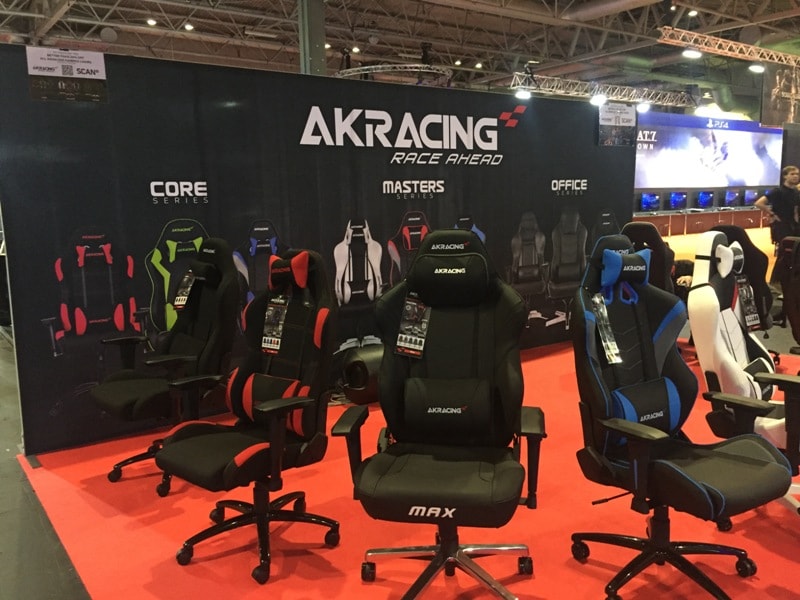 With a wide variety on offer, AKRacing should have a chair to suit almost anyones needs or budgetary requirements. In addition, they also make chairs specifically designed what what can tactfully be called the 'big of tall' amongst us gamers.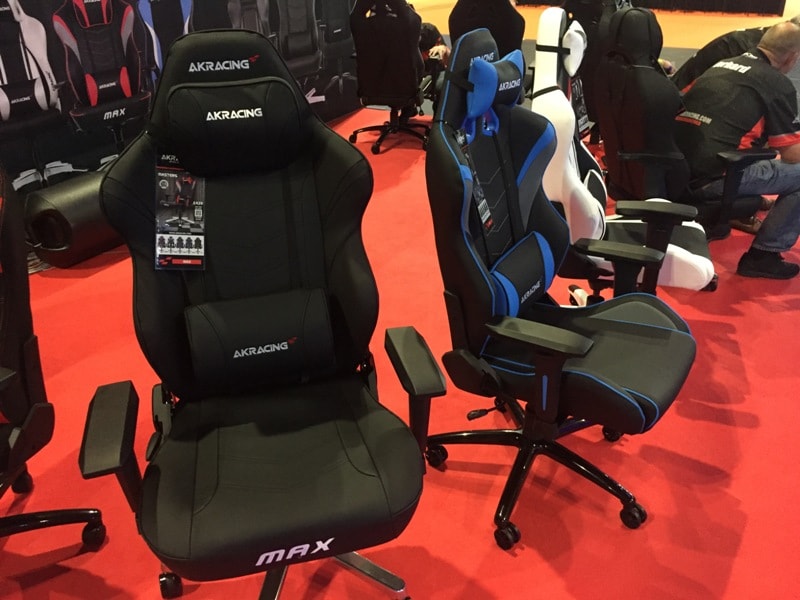 The ROG Bus!
You may recall back in May we were able to get a sneak peek at the ROG bus. A double decker bus fully kitted out with ASUS Republic of Gamers PC's and peripherals. Well, despite it being on various travels since then, it decided to roll up and attend EGX this year.
It's well worth a look, if for no other reason that a system we build is featured on it!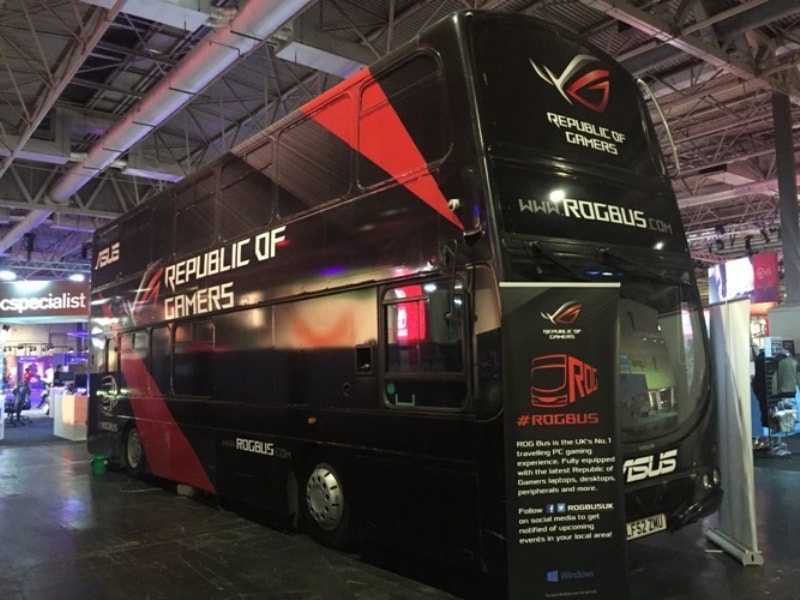 Streaming And Stages!
As this is one of the biggest gaming events in the UK, it is naturally being streamed live and throughout the world! The event has two main stages. One of which concentrates on a small scale fighting game tournament while the offer focused on online games such as Hearthstone. Both areas were excellently presented with a decent amount of seating available!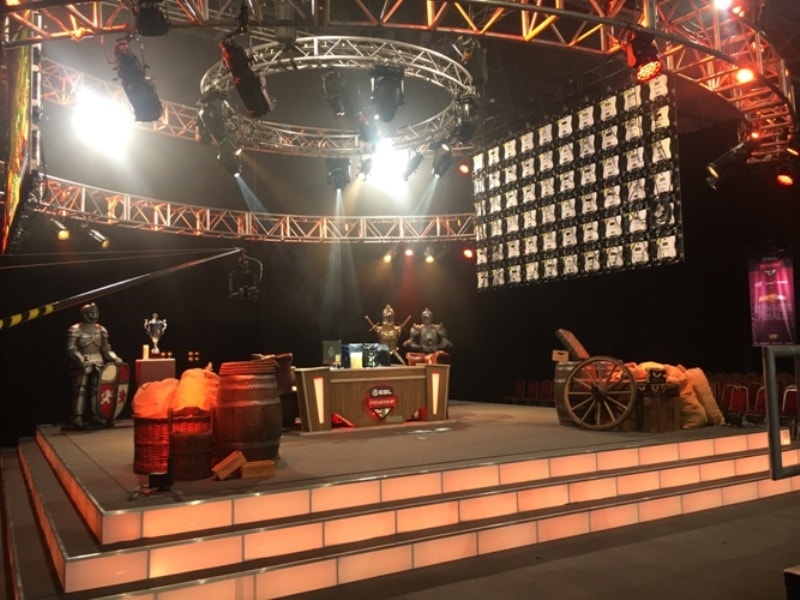 Nvidia RTX 2080 Graphics Cards
There was, perhaps a little surprisingly, very little on display in terms of Nvidia's new graphics cards. Despite that though, on the Auros stand, as part of the Gigabyte branding, had a small number of their 2080 graphics cards on display. Firstly, we should note that these were all behind glass cases, so apologies in advance for any glare or poor quality of images.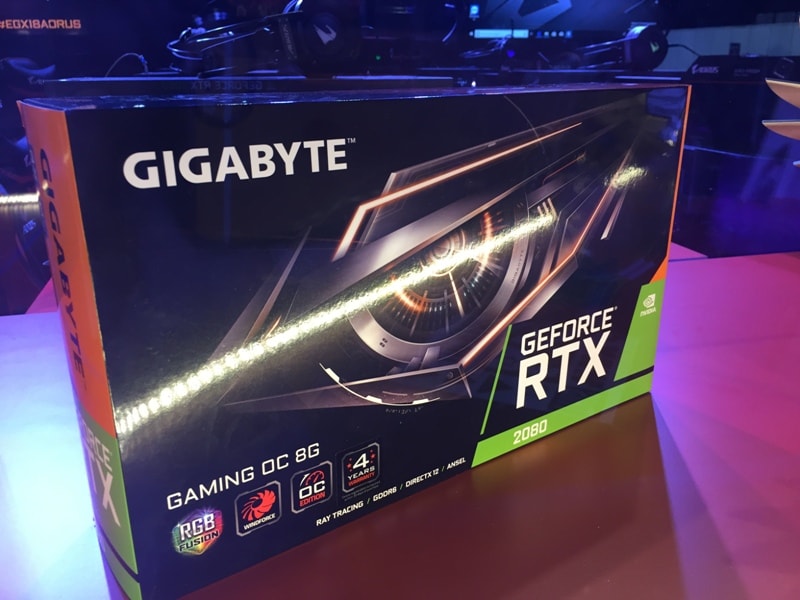 A close up of their GeForce RTX 2080 'Gaming' card shows that this is a triple fan model. We are presently waiting for our sample of this exact card to arrive where we will conduct a full and thorough review. In terms of visuals though, the design is very familiar to those who have owned Gigabyte GPUs in recent years.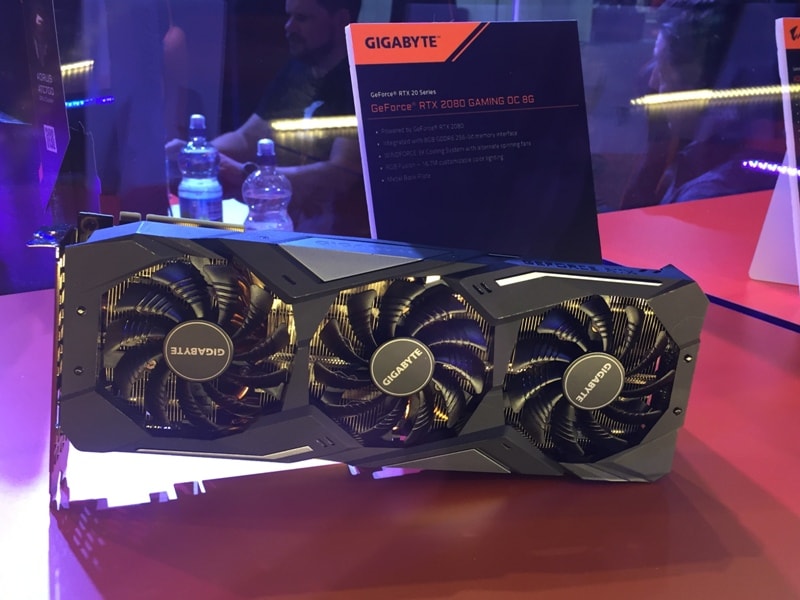 The Zotac Gaming stand features both a Nvidia 2080 and 2080TI. These were, again, behind glass so we apologise for the pictures. In terms of design though, we could confirm that the 2080 has two fans while the 2080TI model has three. Aside from that, at least of aesthetic terms, the parts appeared largely similar. Albeit the 2080TI is a little larger.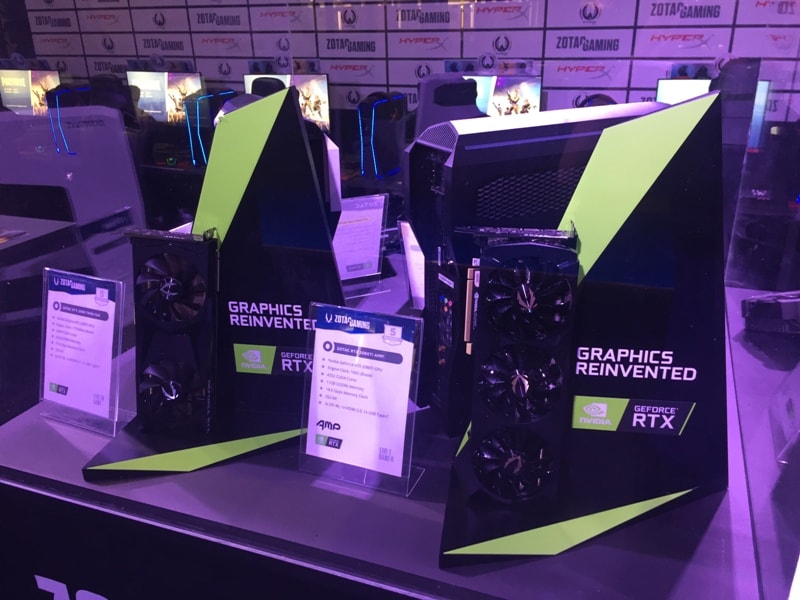 A close up of the 2080TI shows some very impressive specifications and as above, we do hope to get this in for testing in the very near future!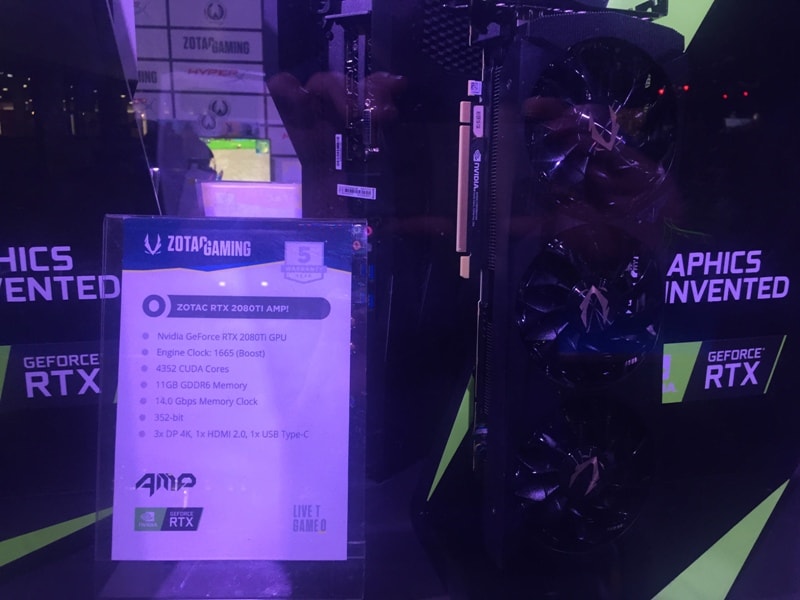 Cooler Master
Cooler Master was in attendance and their section had a wide variety of things on offer. These included a number of systems and even gaming chairs with built-in driving simulators.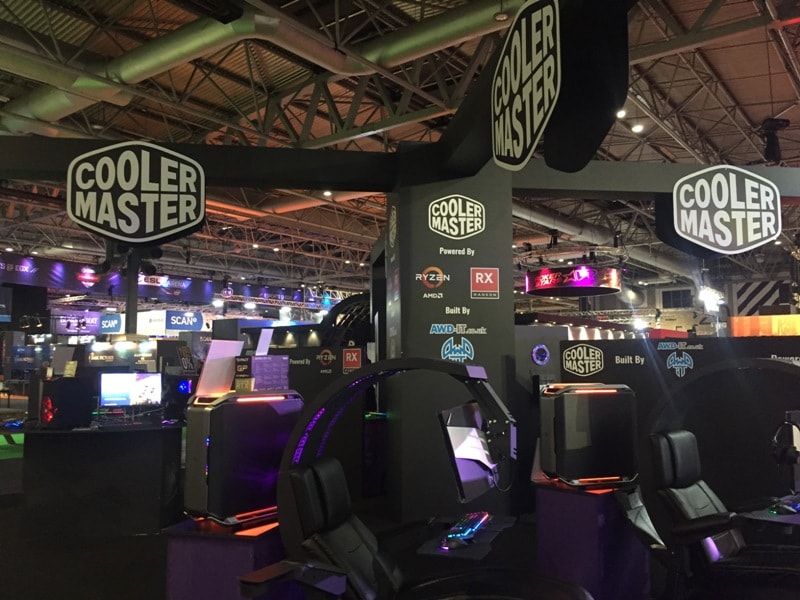 The gaming chair was remarkably comfortable and was powered by a system holding the Zotac 2080 RTX graphics card.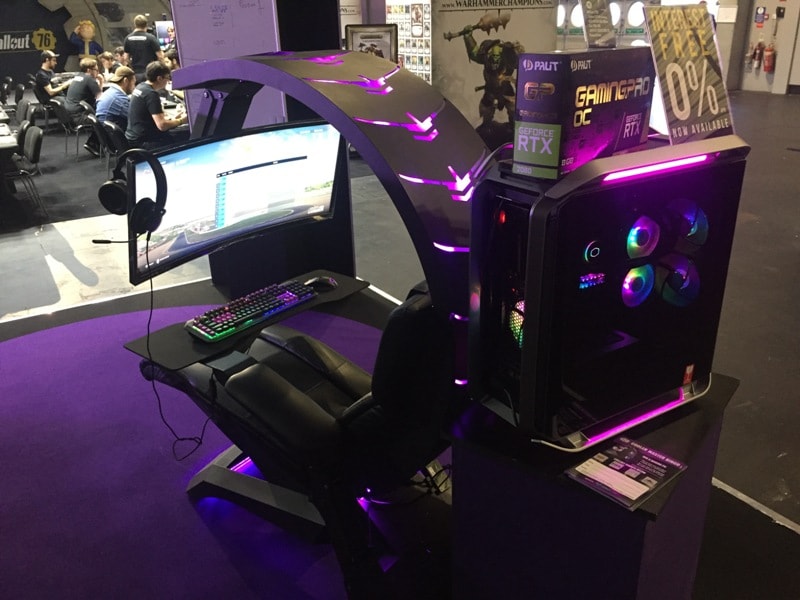 Given that there were three of these, they look up a surprising small mount of room and when the people started coming in, they were very popular in terms of a gaming gaming set-up.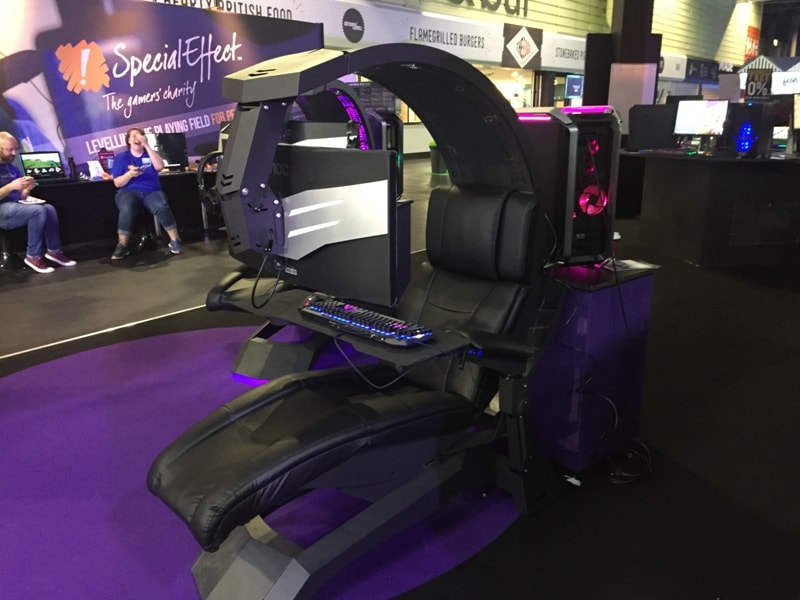 Intel
Intel was, of course, present at the event. There was, sadly, no news regarding their upcoming processor releases. They did, however, have an impressively large array of PCs available for people to try various games on.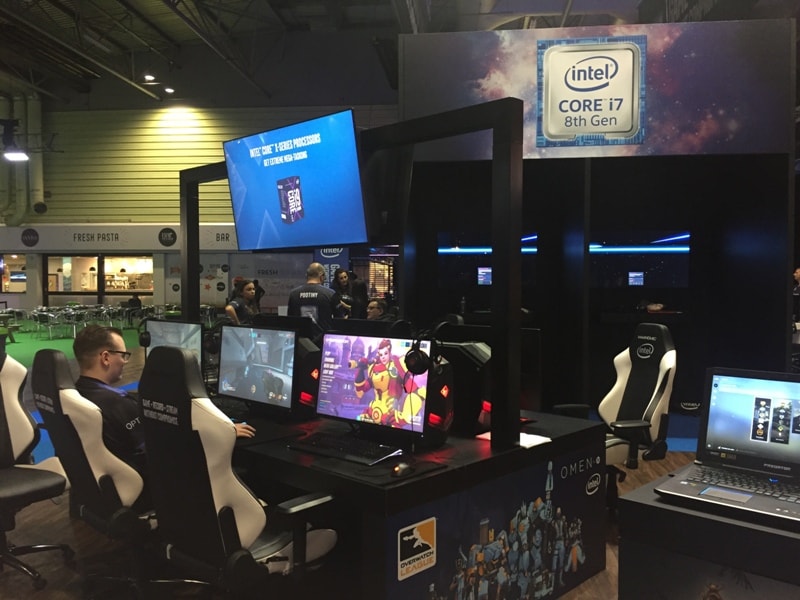 In what appears to be something of a recurring theme as well, yet another racing simulator appeared. In terms of the actual aesthetics though, Intel's was perhaps the best looking at the event!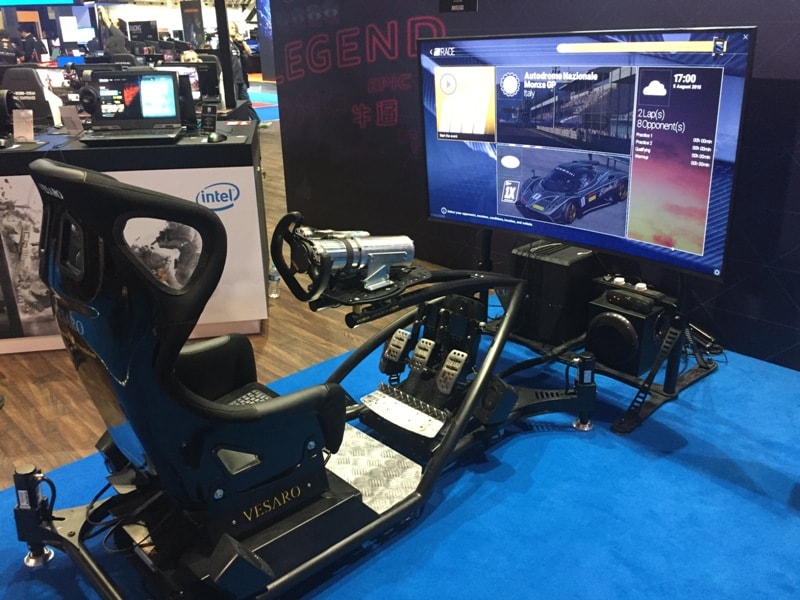 GameMax
GameMax might be a reasonably low-level branding, but that doesn't mean to say that they are not working hard to create a strong presence in the UK. Their display included a number of their custom PC chassis designs as well as a few playable systems.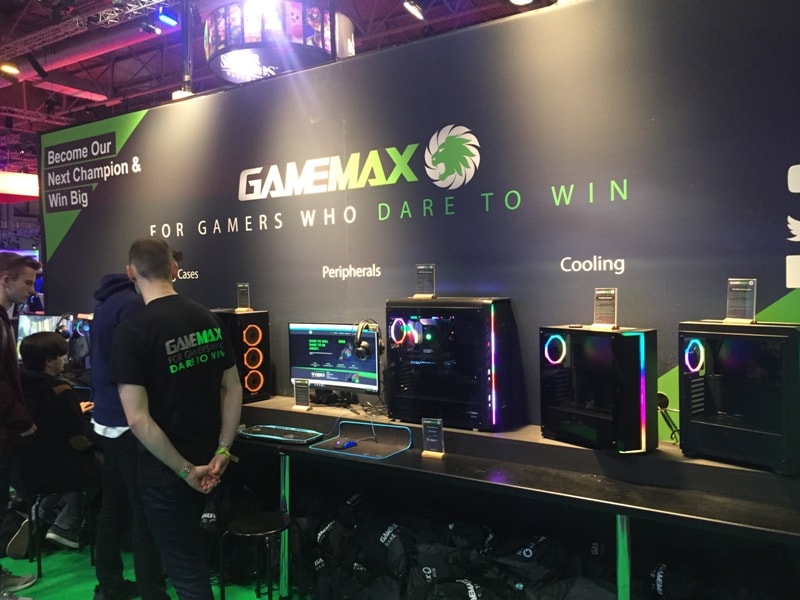 Although it played merry hell with my camera. The lighting effects on these chassis' were very impressive. In terms of design as well, the more compact models looked to be a nice option for those with space saving in mind.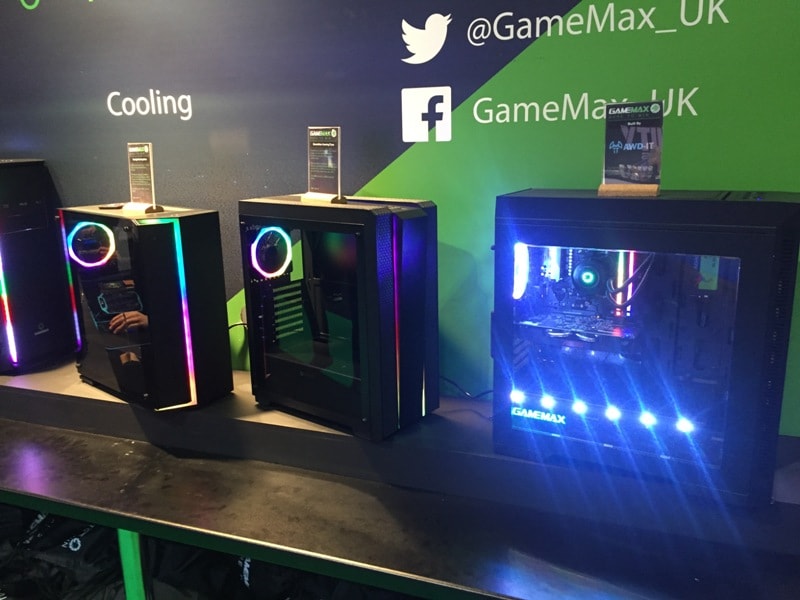 Samsung
Although Samsung had a booth at the event, it was more directed towards the performance of their solid state drives. They had several systems running with each using their SDD technology. It was slick and well presented, but other than this there was very little else to note about it.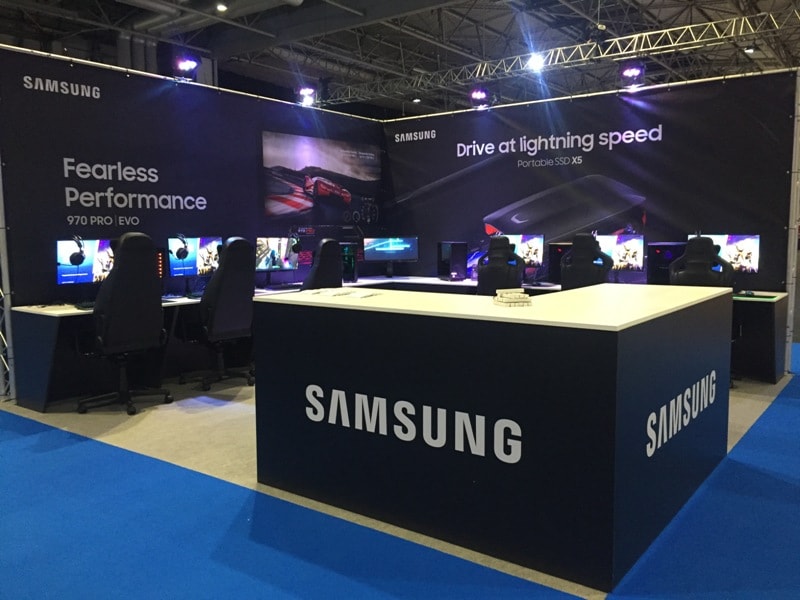 MSI
In terms of the number of products on display (that you could have a good close look at), MSI was probably the best there. Between laptops and systems, it's probably not an exaggeration to say there were about 50-60 systems running. They were particularly keen to highlight their laptops which are proving to be very popular with consumers.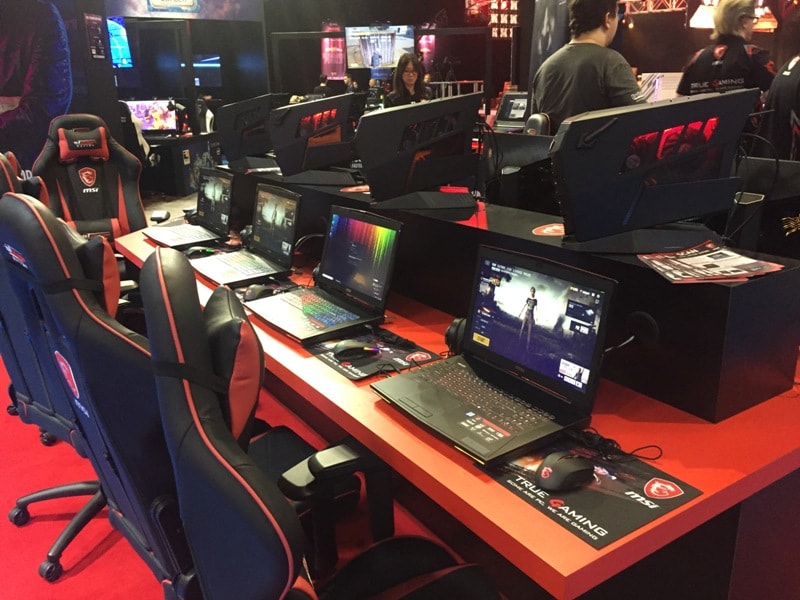 That doesn't, however, mean to say that there were not custom systems. In fact, the IN WIN chassis system below was perhaps one of the most eye-catching at the event. Well, outside of the custom build/loop systems.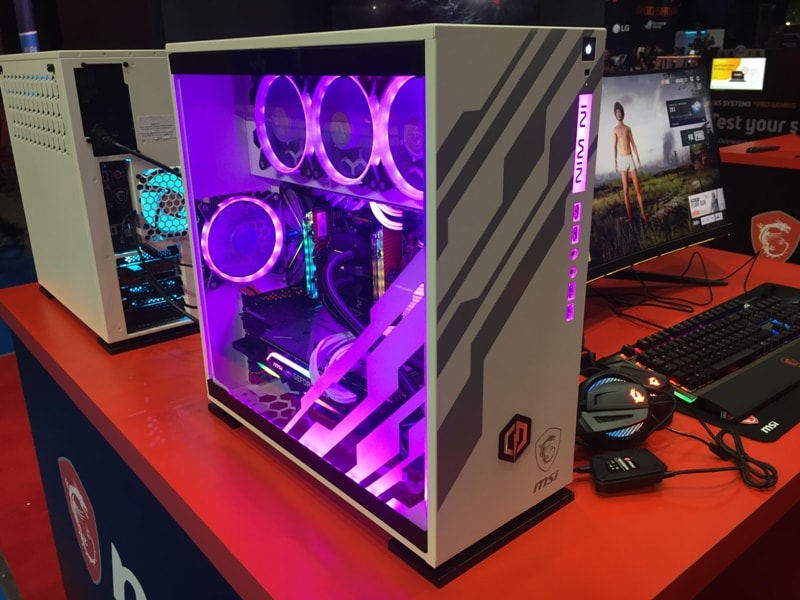 Anything Else?
There was, of course, a lot more at EGX. There is, however, only so much we can tell you about without getting a little repetitive! We do hope, however, that you like what you've seen!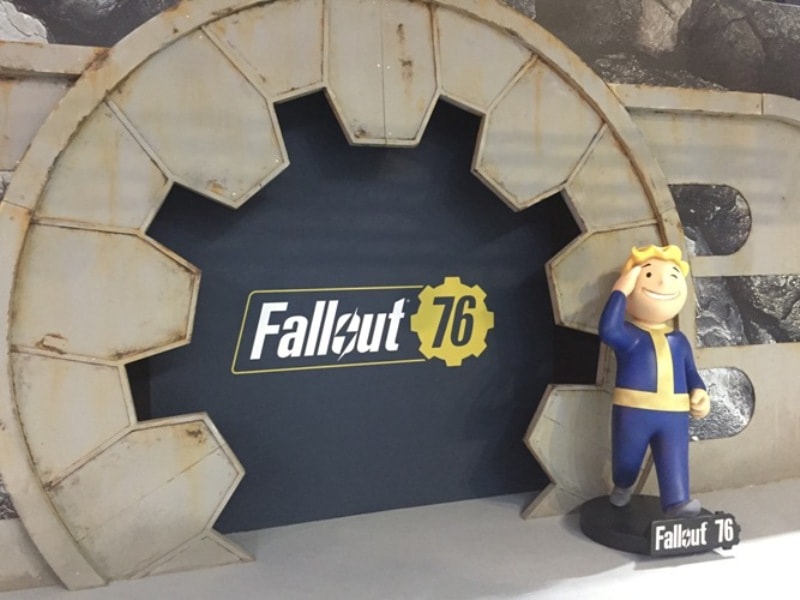 Can I Still Visit?
EGX is running until the 23rd of September at the NEC in Birmingham. Tickets are available at the door or online! Should you wish to attend you'll find a lot of interesting things. Not only in terms of gaming but PC technology in general!
For more details on the show, you can visit the official EGX ticket website here!
If you do visit, be sure to check out the these stand and tell them eTeknix sent you!