EK Introduces EK-Nucleus AIO Dark
---
---
---
Jakob Aylesbury / 6 months ago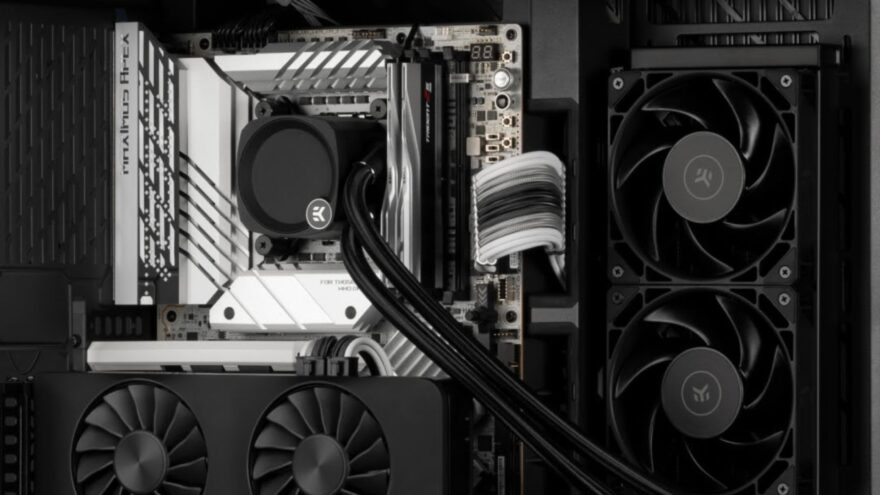 For Those who hate RGB EK-WB has you covered with the launch of their new EK-Nucleus AIO Dark edition. This AIO retains the shape of the original EK Nucleus but instead offers a clean all black design.
EK-Nucleus AIO Dark Series
The EK-The EK-Nucleus AIO Dark is an all-black all-in-one liquid cooling solution that doesn't feature any RGB on the fans or on the pump block. Differing from the original it also does not feature a shroud over the end tanks which hides the fittings on the radiator nor does it feature the aluminium shroud on the radiator. Omitting these features has allowed for EK to save costs on this AIO making it a solid budget option.
These AIO's come in two sizes, 240 and 360mm and are equipped with EK's 120mm FPT fans. Full Pressure Technology (FPT) is a full-frame design that makes contact with the radiator, sealing it completely off without losing static air pressure. The fans feature an optimized performance-to-noise ratio giving you fantastic performance with comfortable noise levels.
Pump-Block Unit
The pump block features a rotatable circular design which can be rotated in 90 degree increments to ensure the logo is correctly aligned no matter the position it is installed in. The high-performance Pump has a speed range of  3100 RPM ± 10% and is built with an ABS housing and an ABS top ring.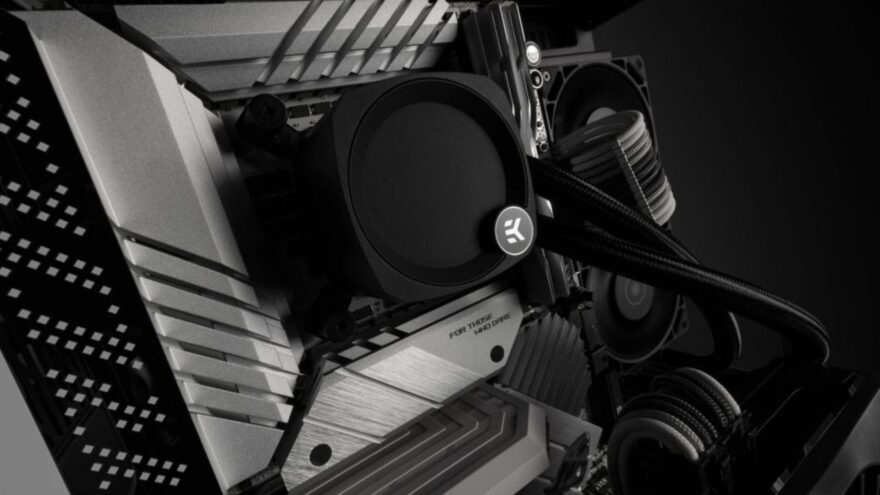 Fittings and Tubing
The EK-Nucleus AIO Dark comes with reinforced rubber tubing sleeved with fine nylon mesh and aluminium covers ensuring extreme durability. The fitting positions have been improved to allow for easy installation and adjustment of the rubber tubes making the AIO suitable for even the tightest of spaces.
Price and Availability
The EK Nucleus Dark AIOs are available for pre-order on the EK-Webshop to be shipped out in late April 2023. The units feature the following MSRP
EK-Nucleus AIO CR240 Dark – €129.90
EK-Nucleus AIO CR360 Dark – €169.90