EK & Lian Li Launch the EK-Mana G2 Distribution Plate
---
---
---
Jakob Aylesbury / 7 months ago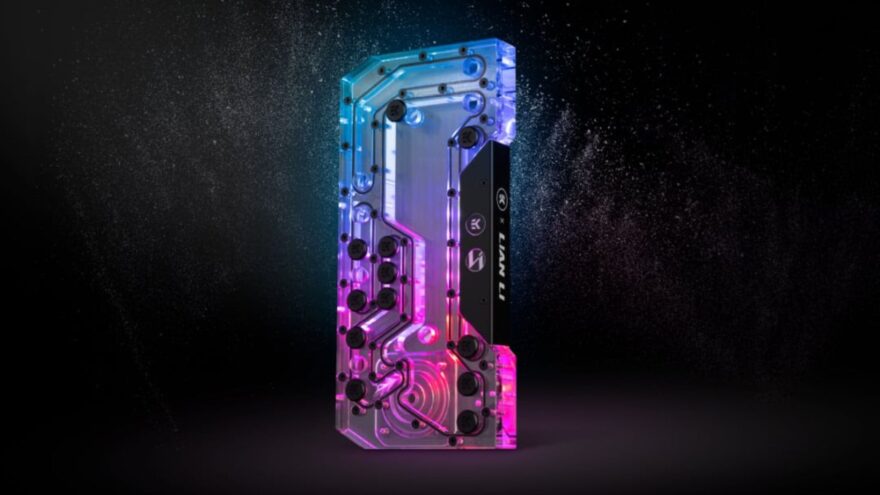 EK WaterBlocks, known for their premium water cooling gear for PC enthusiasts, has announced their new Mana G2 Distribution plate in collaboration with Lian-Li. The G2 is the successor to the very successful G1 version and is designed to make routing your water-cooling tube case much more simple. This block is specifically designed for the Lian Li O-11 Dynamic series of cases including the Lian Li O11D, O11D EVO, and O11D XL.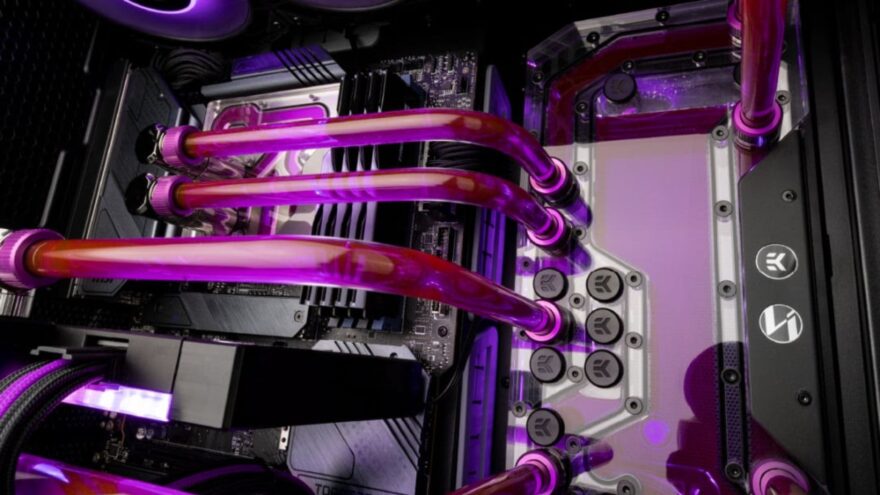 EK-Mana G2 PC-O11D EVO DDC D-RGB Distribution Plate
The goal of a distribution plate is to simplify the custom water-cooling loop process as well as offer a clean much more minimalist look to a build compared to a standard reservoir and the EK-Mana G2 is no exception to this. The EK-Mana G2 is engineered with plenty of outlet options all aligned using EK's Matrix7 system minimising the number of bends and allowing for clean parallel tubing when paired with other Matrix7 compatible components.
The EK Mana-G2 is fitted with a powerful, market-proven, PWM-controlled 4.2 DDC pump made in Europe, capable of drawing a maximum of 18w and powered with a SATA connection. There is also an option for a D5 pump to be mounted using an EK-Quantum Convention D5 cover.
The Ek-Mana G2 is incredibly versatile and not only can it support a wide variety of hardware and radiator options it isn't only compatible with the O-11 Cases it was designed for but can be used in other non-Lian-Li cases as well, though must be noted that EK does not recommend using this in the inverted motherboard layout in the O-11D Evo.
Technical Details
Reservoir:
Dimensions with the attached pump (W x D x H): 312 x 50.9 x 142mm
D-RGB cable length: 800mm
D-RGB connector standard 3-pin (+5V, Data, Blocked, Ground)
Pump Motor Technical Specifications:
Dimensions (W x D x H): 90 x 62 x 38mm
Motor: Electronically commuted ball-bearing motor
Rated voltage: 12V DC
Power consumption: 18W
Maximum pressure head: 5.2m
Maximum flow: 1000L/h
Maximum system temperature: 60°C
Materials: Stainless steel, PPS-GF40, EPDM O-rings, Aluminum oxide, hard coal
Power connector: SATA and 4-pin PWM FAN connector
Operational Regime:
PWM duty cycle: ~ 20-100%
Default behaviour: runs at 100% duty cycle when no PWM feedback signal is present
Where Can I Learn More?
The EK-Mana G2 is available for pre-order through the EK Webshop with an MSRP of €239 and is expected to ship out in March 2023.