EK Releases Their Ectotherm Thermal Compound in Retail Packaging
---
---
---
Bohs Hansen / 9 years ago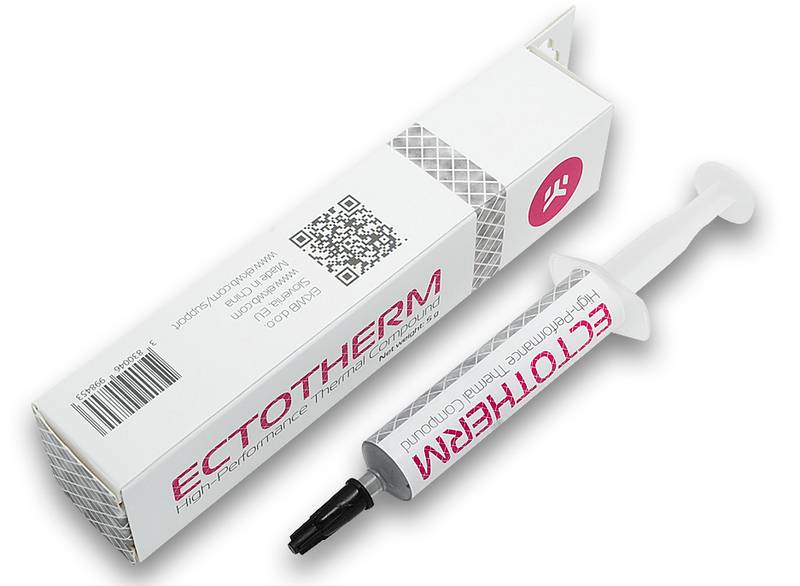 Previously you could only get EK Waterblocks Ectotherm thermal compound bundled with the EK Full Cover water blocks, but that has changed as EK announces the release of 5g retail packaging of the compound.
EK-TIM Ectotherm is said to have an exceptional value for the money. This thermal interface material provides an effective heat transfer and easy application between CPU, GPU or any other PCH/chipset and heat sink.
This Low Viscosity and Electrically Non-Conductive thermal compound should make any installation pretty much failsafe. The Ectotherm compound has an MSRP of €4.95 with VAT, which seems pretty average for TIM.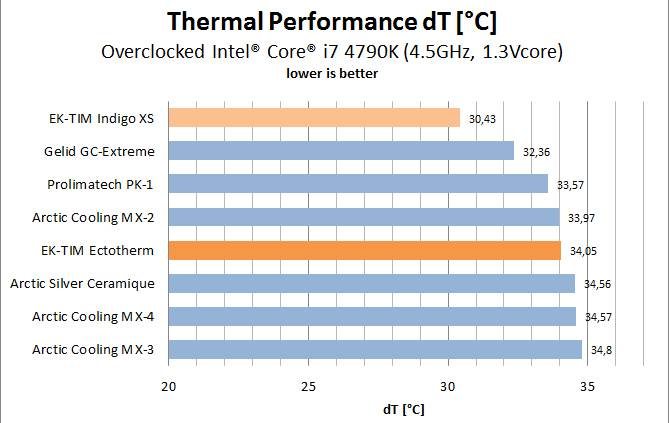 Features:
High Thermal Conductivity
Low Thermal Resistance
Low Viscosity
Non-Capacitive and Electrically Non-Conductive
Non-Corrosive and Non-Curing
No Bleeding & User-Friendly
Technical specifications:
Density (g/cm3): 3.0
Net Content (g): 5.0
Thermal conductivity (W/mK): 8.5
Optimal working temperature (°C): +100 to -50
Thanks to EKWB for providing us with this information
Images courtesy of EKWB