EKWB Confirms Waterblock Compatibility with AMD's New Radeon 6950 XT
---
---
---
Mike Sanders / 1 year ago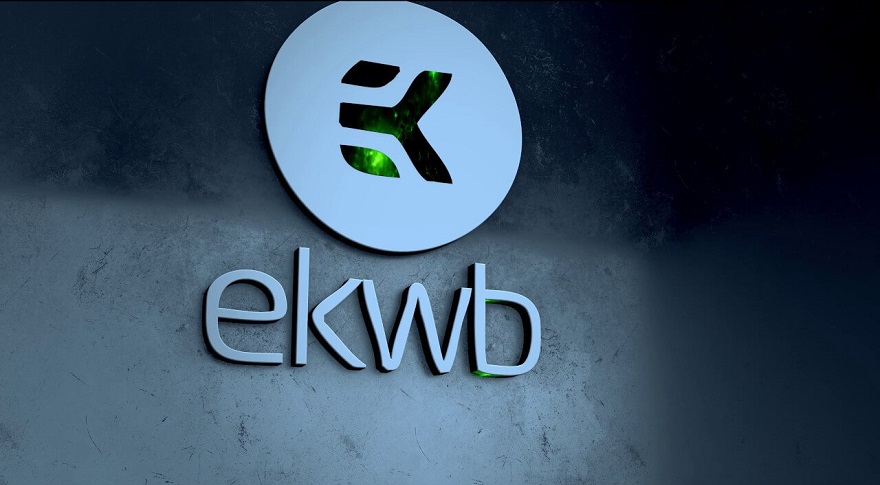 EK Water Blocks (EKWB) has announced that several of their AMD-based GPU water blocks are fully compatible with the new AMD Radeon RX 6000 series expansion including the new reference design Radeon RX 6950 XT flagship model! – This confirmation includes a plethora of currently available to purchase EK-Quantum Vector RX GPU water block designs including the highly-popular EK-Quantum Vector RX 6800/6900 D-RGB and many more!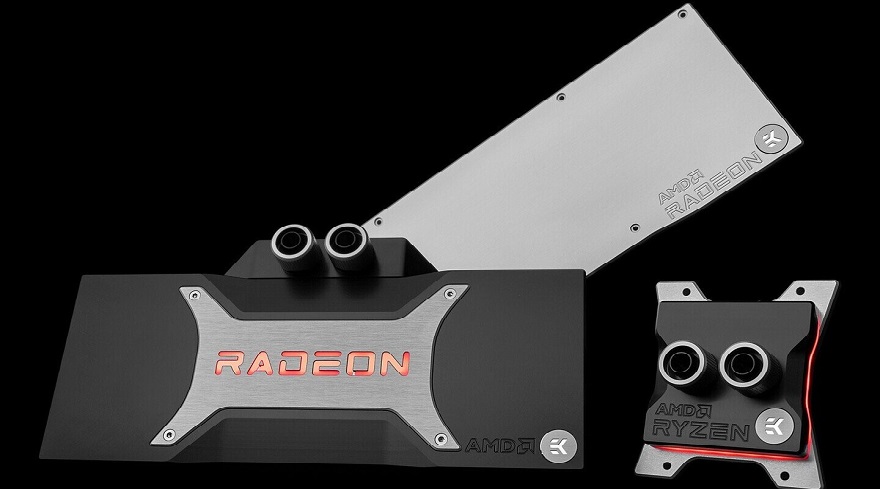 EKWB Waterblock Compatibility For AMD Radeon 6950 XT
As part of the official announcement EKWB has said the following:
EK-Quantum Vector RX 6800/6900 D-RGB – AMD Radeon Edition
The EK-Quantum Vector RX 6800/6900 D-RGB – Special Edition high-performance full-cover water block is designed for the latest generation of AMD Radeon graphics cards. The Special Edition block stands out thanks to the black acetal top with aesthetic side-slopes that mimic the new graphics cards' factory cooler. The top also features an ultra-clean, screwless design because the assembly is done from the backside of the block. The water block provides active cooling to the GPU core, VRAM, and all the VRM MOSFETs, and is also in contact with the inductors to suppress any potential coil whine. The water block will be delivered with a special grey anodized backplate that provides additional passive cooling to the backside of the GPU PCB. Bringing it all together is the central AMD Radeon logo backed up by a dense addressable D-RGB LED strip to create smooth colour transitions.
For matching aesthetics, there is also the EK-Quantum Velocity D-RGB – AMD Ryzen Edition premium quality CPU water block for AMD Ryzen processors available in the webshop. This AM4-specific water block is an evolution of the Velocity series CPU water blocks that embed the 5th generation of the award-winning EK CPU water block cooling engine.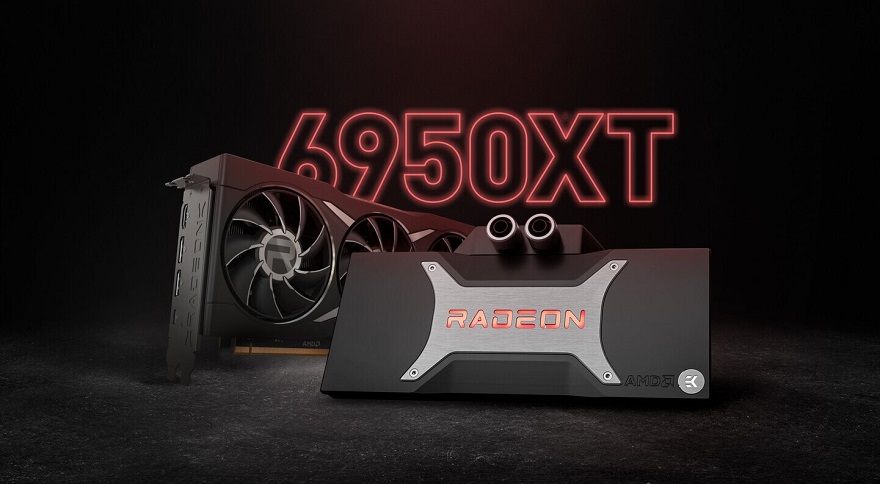 EK-Quantum Vector RX 6800/6900
The standard lineup of our 2nd generation EK-Quantum Vector RX water blocks consists of four water blocks in various material combinations, accompanied by standard black and nickel-plated backplates.
These water blocks implement an Open Split-Flow cooling engine design, which proved to be a superior solution for GPU water blocks. It is characterized by low hydraulic flow restriction, meaning it can be used with weaker water pumps or pumps running on low-speed settings, and still achieve top performance. The jet plate and fin structure geometry have been optimized to provide even flow distribution with minimal losses and optimal performance when used in any given coolant flow orientation, unlike some products currently available on the market.
The base of the block is CNC-machined out of nickel-plated electrolytic copper, while its top is CNC-machined either out of glass-like cast Acrylic or durable black POM acetal. To cater to the old-school liquid cooling enthusiasts, EK still offers bare copper models of these water blocks that are not equipped with any RGB effects. The watertight sealing is ensured by high-quality EPDM O-rings, while brass standoffs are pre-installed and allow for a safe and easy installation procedure.
The aesthetic end-piece houses the addressable D-RGB LED strip. This water block has a total of 6 individually addressable RGB LEDs and is compatible with popular RGB sync technologies from all major motherboard manufacturers. The arrow marking on the 3-pin D-RGB LED connector should be aligned with the +5V marking on the D-RGB (addressable) header.
Price & Availability
EKWB has confirmed that AMD Radeon 6000 compatible water blocks are available to order and/or pre-order right now directly through their own website. – If you do, therefore, want to learn more, you can check out the official product website links below:
Alternatively, you can check out the main EKWB website via the link here!
What do you think? – Let us know in the comments!