EKWB Debuts Four New AMD Threadripper CPU Water Blocks
---
---
---
Ron Perillo / 3 years ago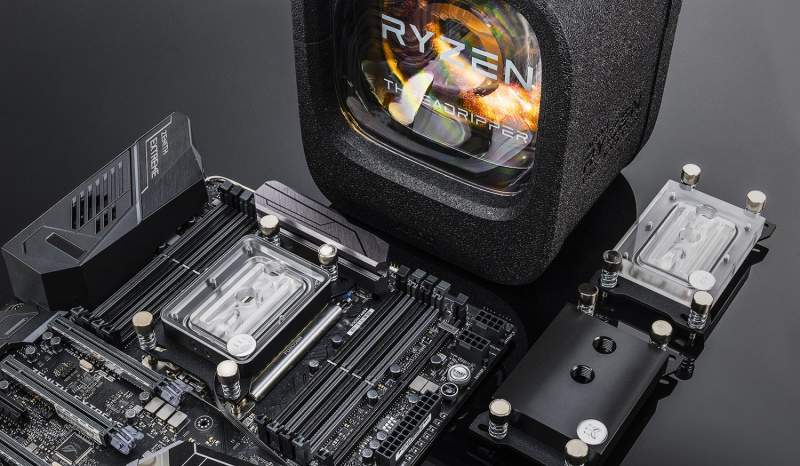 Four New CPU Block Options for AMD Threadripper
EKWB is launching their new set of CPU water blocks for AMD Threadripper CPUs. As most people know by now, AMD's Ryzen Threadripper HEDT processor is not exactly a small CPU. Its IHS has a very large surface area and thus, an equally large water block is necessary to cool it properly.
The typical EK Supremacy EVO coldplate for example is only 58mm long, however Threadripper requires at least 68mm for full coverage of the IHS. Which is exactly what these new EK-Supremacy sTR4 water blocks are for. Plus, these new water blocks feature a patent-pending technology called TDC (Targeted Die Cooling). This is a unique approach to cooling of multi-die processors in order to maximize the cooling performance of every single die by addressing them directly.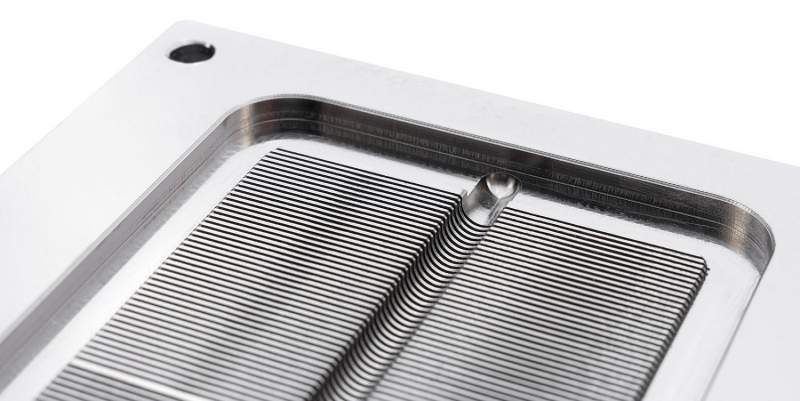 All four blocks use this new cooling engine technology. However, they differ in appearance at the top. The four versions include: EK-Supremacy sTR4 RGB – Nickel, EK-Supremacy sTR4 – Nickel, EK-Supremacy sTR4 – Acetal + Nickel, and EK-Supremacy sTR4 – Full Nickel.
The RGB version of the EK-Supremacy sTR4 water block is compatible with popular RGB sync technologies from all major motherboard manufacturers. The arrow marking on the 4-pin LED connector is to be aligned with the +12V marking on the RGB header. You can easily remove the LED strip cover which is mounted with two screws to replace the LED strip with some other type LED strip.
How Much Are These New EKWB CPU Water Blocks?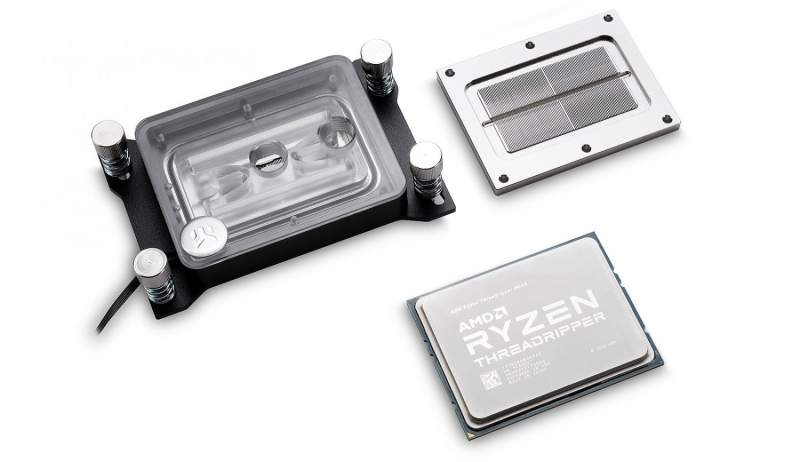 Their price is as follows (including VAT):
RGB Nickel = 99.90€
Nickel = 89.90€
Acetal + Nickel = 89.90€
Full Nickel = 119.90€
Each package also comes with a small tube of high-performance Thermal Grizzly Hydronaut thermal grease.