EKWB Releases Complete Hard Tubing Water Cooling Kits
---
---
---
Ron Perillo / 6 years ago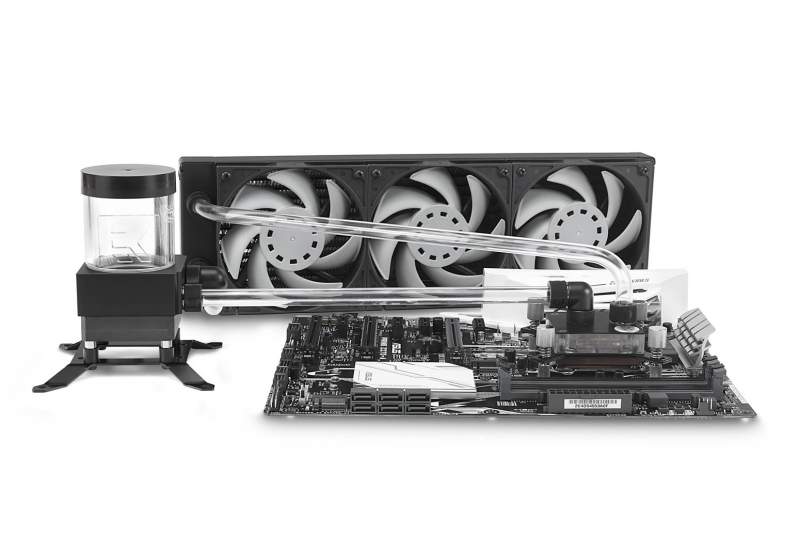 EKWB Goes Hard Line
Slovenian liquid cooling specialist EKWB is releasing a new line of ready-to-assemble liquid cooling kit. This time it is unique since it is going to be using hard EK-HD extruded acrylic tubing. In fact, this kit includes four pieces of 10/12mm 500mm long tubes.
Users can choose between two main radiator sizes. One uses the 360mm EK-CoolStreamSE 360, while the other uses the 240mm EK-CoolStream SE 240. Other than that both have the same components included in each kit.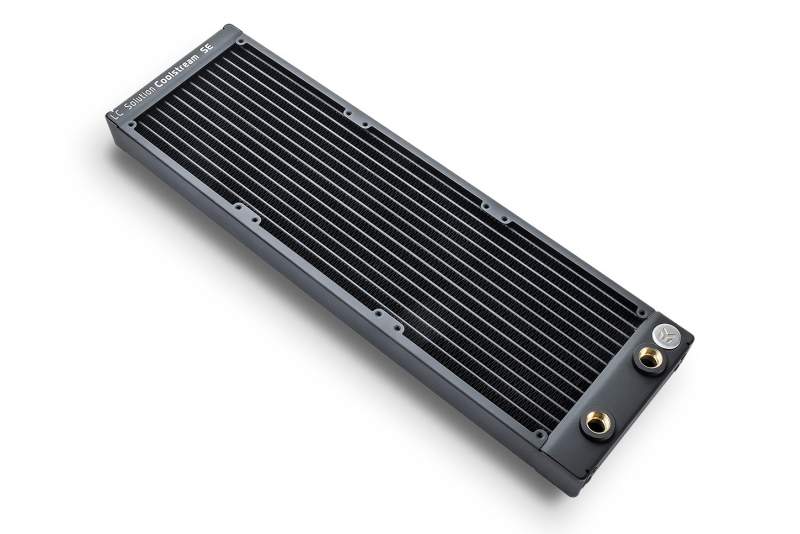 For the CPU water-block, it uses the EK-Supremacy MX UNI, and naturally for the fans it uses the EK-Vardar F3-120mm fan. Obviously, the 360mm kit  comes with three pieces while the 240mm kit comes with two of these fans.
Both these kits also come with six pieces of EK-HDC 12mm G1/4 black fittings, as well as two EK-AF 90-degree angled G1/4 black adapters.  The water pump reservoir combo included is the EK-XRES 100 SPC-60 MX PWM. Each package also includes 100 mL of EK-CryoFuel Clear concentrate coolant.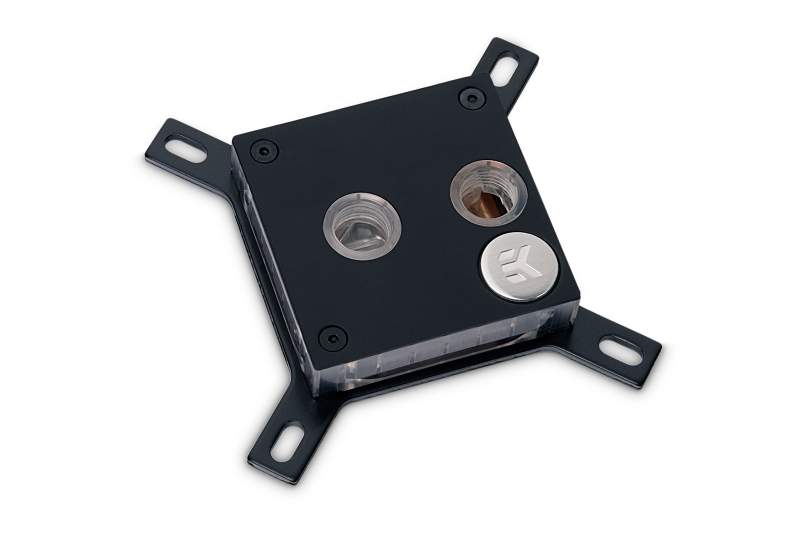 First time builders might need some time to get used to bending. Which is why it is recommended that they also get extra EK-HD 10/12mm tubing. It is also worth adding that EK also sells EK_HD Tube DIY kit 10&12mm and EK-HD Tube Reamer tool sets.
Additionally, for those who want more complicated loops, extra angle adapter fittings are also available for purchase.
How Much Are These EKWB Hard Tubing Kits?
The 240mm radiator version cost 259.90€, while the 360mm radiator model is available for 279.90€.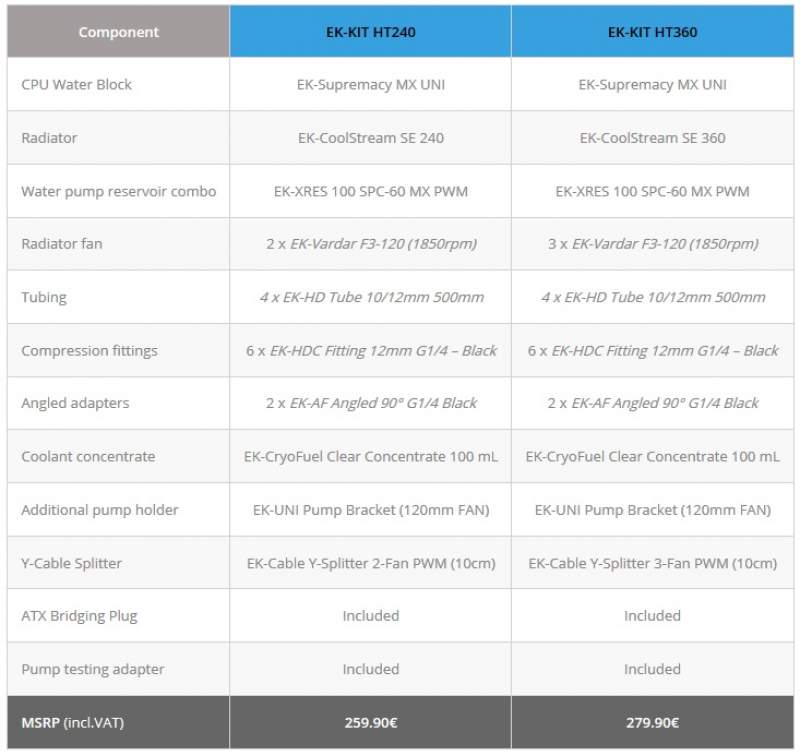 These kits are available with the following CPU sockets:
Intel: LGA-1150/1151/1155/1156, LGA-2011(-3), and LGA-2066.
AMD Sockets: AM4