EKWB Unveil New Lineup of M.2 SSD Heatsinks
---
---
---
Mike Sanders / 1 year ago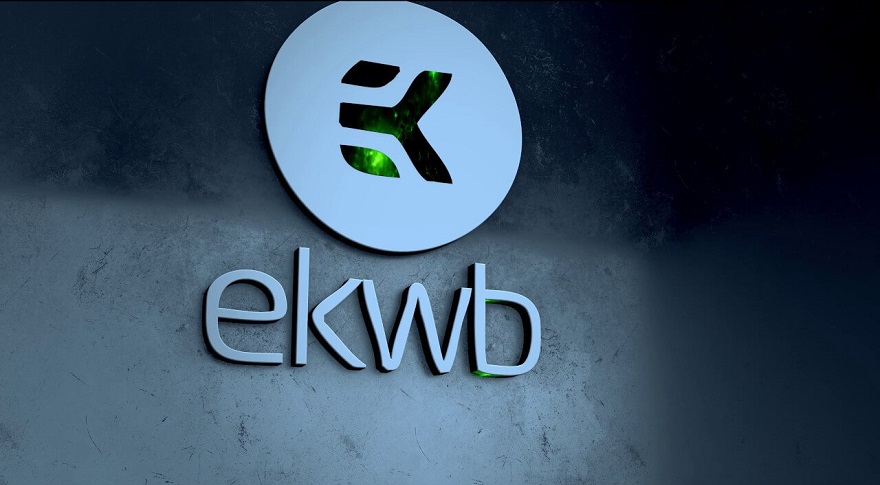 EK Water Blocks (EKWB) announced the launch of its first heatsinks for M.2 NVMe SSDs five years ago. Since then, EKWB has sold over one hundred thousand of those units and gained a reputation for producing efficient passive cooling solutions for M.2 SSDs. This reputation led to collaborations with leading storage manufacturers, the latest being Seagate, and the development of a heatsink for FireCuda 530 SSD, which found its home in many gaming PCs and even PlayStation 5 consoles.
With SSDs having no intention of getting slower, only faster, the need for SSD cooling solutions will only grow, and EK has prepared a new heatsink, the EK-Quantum Convection M.2 NVMe, as part of the Quantum product line. The redesign didn't only bring aesthetic changes but also one very important functional update. As M.2 SSDs are getting faster, they are also gaining on capacity and using a double-sided layout. And that is where the EK-Quantum Convection M.2 NVMe has the upper hand.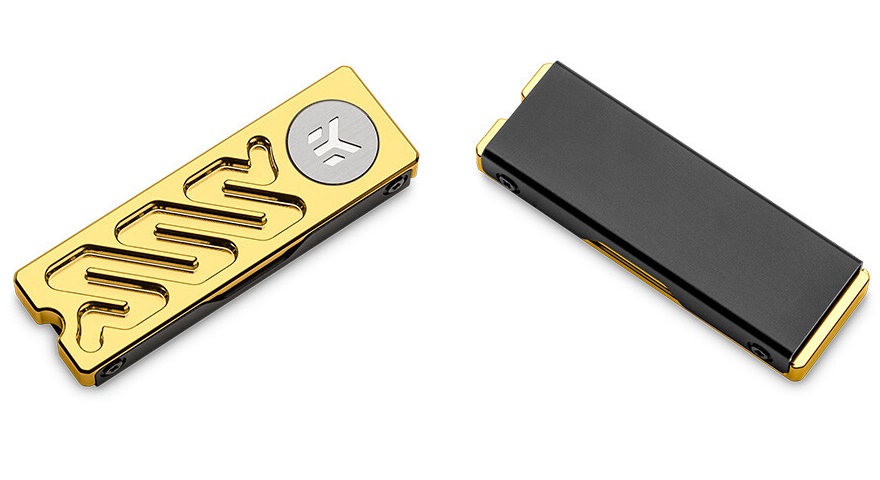 EKWB M.2 SSD Heatsinks
The EK-Quantum Convection M.2 NVMe is a passive aluminium heatsink for M.2 NVMe solid state drives. Although it's not a water cooling component, it is a much-needed aesthetic and cooling solution for many PC owners. It's no secret that M.2 NVMe SSDs can quickly overheat and be subdued to thermal throttling, thus losing performance. However, the new heatsink from EK will completely prevent thermal throttling in cases with sufficient airflow or otherwise significantly prolong the time before thermal throttling of the SSD occurs.
It is simple to install, low profile, easily reusable, and aesthetically non-intrusive. The heatsink uses a clever design where flipping the backplate will realign the mounting holes on the backplate to another set of screw holes on the heatsink. This will move the backplate away from the main body of the heatsink, allowing for more space and installation on double-sided SSDs.
It is built from high-grade aluminium and is available in four distinctive finishes. With its unique Quantum-like design, this heatsink will be the perfect addition to your build. The four available finishes – gold, black, nickel, and silver – will perfectly match other EKWB Quantum line products like Torque fittings, pump covers, backplates, etc.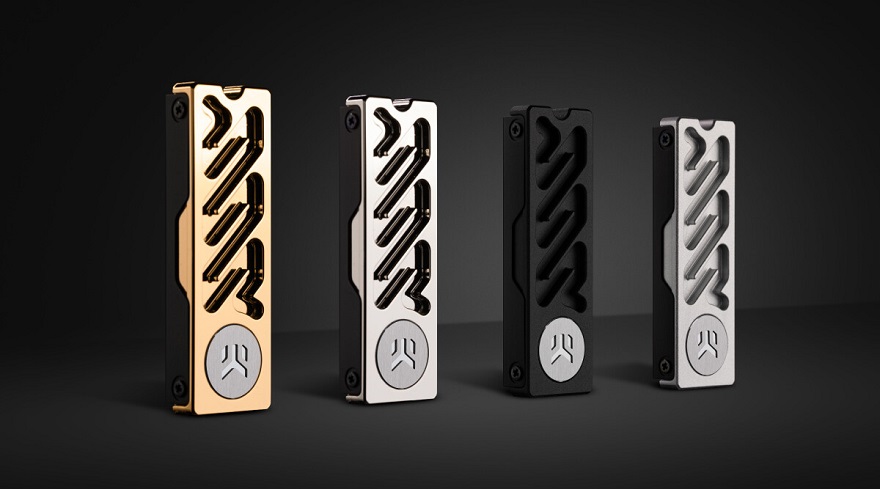 Compatibility/Functionality
Compatibility
The EK-Quantum Convection M.2 NVMe is compatible with all single- and double-sided 2280 M.2 NVMe SSDs (22 mm wide, 80 mm long). Because the heatsink consists of a front piece and backplate, the compatibility is limited to M.2 (NGFF) connectors with 4.2 mm in height.
What Is a Single and What Is a Double-Sided M.2 SSD?
Single-sided M.2 NVMe SSDs only have chips on one side of the PCB. This means all the storage and controller electronics are placed on one side of the drive, hence the name, single-sided. These drives are smaller and generate less heat. Double-sided M.2 NVMe drives have chips on both sides of the PCB. These drives usually offer more storage capacity by adding flash memory storage chips on both sides of the drive.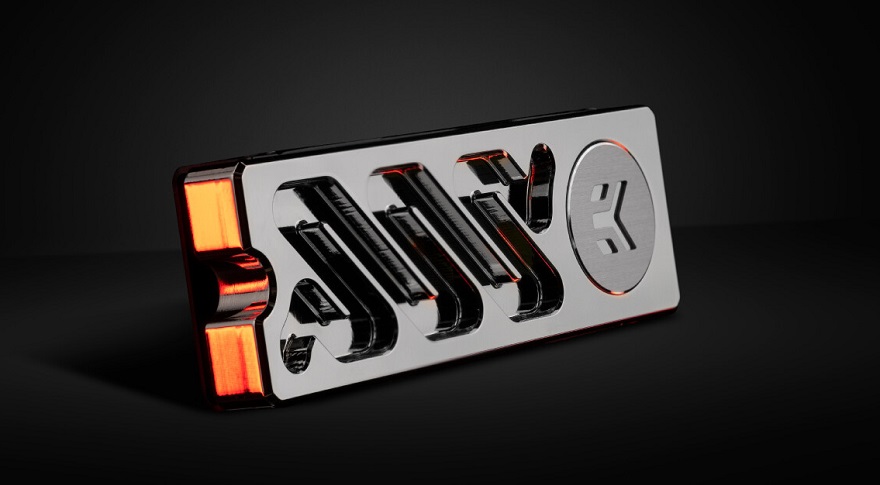 Where Can I Learn More?
Available to purchase now either directly from EKWB or their network of retail prices, the following prices have been confirmed for these brand new M.2 SSD heatsinks:
EK-Quantum Convection M.2 NVMe Heatsink – Black – €31.90
EK-Quantum Convection M.2 NVMe Heatsink – Silver – €31.90
EK-Quantum Convection M.2 NVMe Heatsink – Nickel – €31.90
EK-Quantum Convection M.2 NVMe Heatsink – Gold – €35.90
If you would, therefore, like to learn more about this and other EKWB products, you can check out their official website via the link here!
What do you think? – Let us know in the comments!