Electric Powered Formula E Race Car Takes Its First Test Laps
---
---
---
Peter Donnell / 9 years ago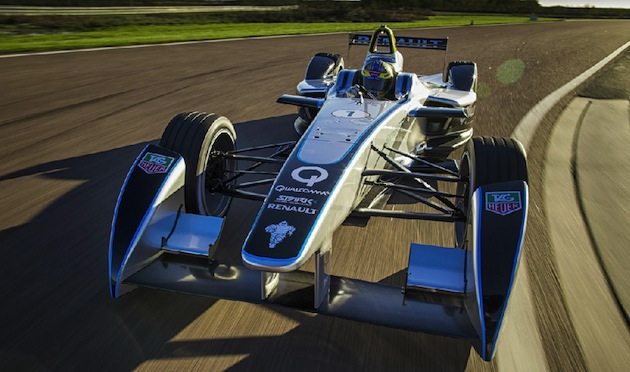 Electric cars are quickly becoming the next big thing and while they have been on the roads for a few years now, either in the form of rechargeable cars or hybrid engines, there is little to be said for them being exciting. Sure, there are things like the Tesla Roadster but the humble electric motor has yet to cause a spark in the world of Motorsports, until now.
Most of the innovations in our road cars came from some kind of Motorsport, it is where innovations are made and having a true racing series for purely electric powered vehicles is what we need to improve their performance, efficiency and public opinion.
The Spark-Renault SRT_01E Formula E teams will be racing next year at the La Ferte Gaucher track in France, the first test laps were completed by a full electric powered car. It sounds very different when compared to the Formula 1 cars it is based on, but that doesn't mean that it can't offer up some serious performance in the near future.
Packing a 50kW battery in the test car and a mere 25% of the final race-ready cars it still looks like a lot of fun . If this is just a taste of things to come then I can't wait to see the full line up on the track with all the settings dialled up to 11.
[youtube]http://youtu.be/dqIsFbdLJ7k[/youtube]
Thank you Engadget for providing us with this information.
Image courtesy of Engadget.