Element Gaming Neon 300 PC Gaming Headset Review
---
---
---
Peter Donnell / 7 years ago
A Closer Look
---
The headset comes hard-wired with a funky blue and a black braided USB cable. The headset is fairly lightweight and does feature some cheaper glossy plastics, but at this price I think that is to be expected.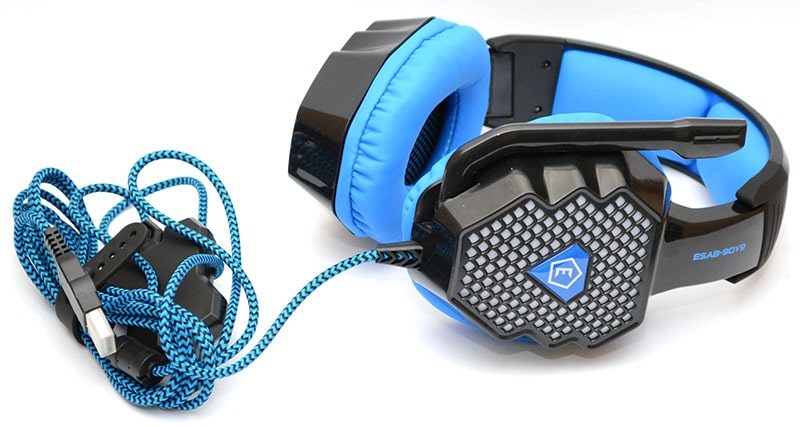 The in-line controller is huge, but also lightweight, so it doesn't cause any strain on the cables when you're wearing the headset. The controls are well laid out and easy to find, with master volume, mute and lighting controls all within easy reach.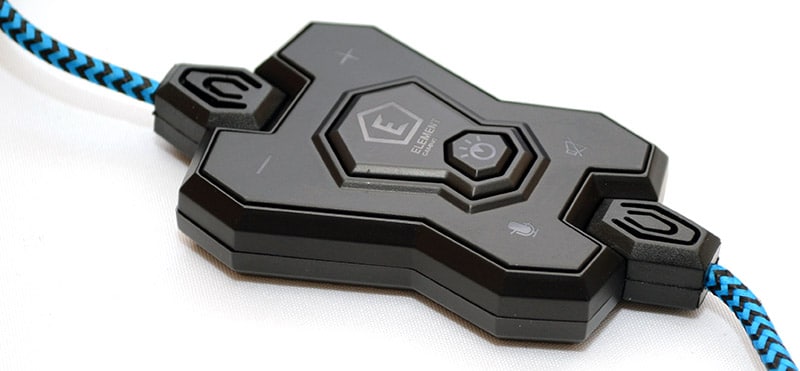 The braided cable is really nice, it's colourful and adds to the aesthetic, especially since it matches the blue padding on the headset, but also because it improves the durability of the cable.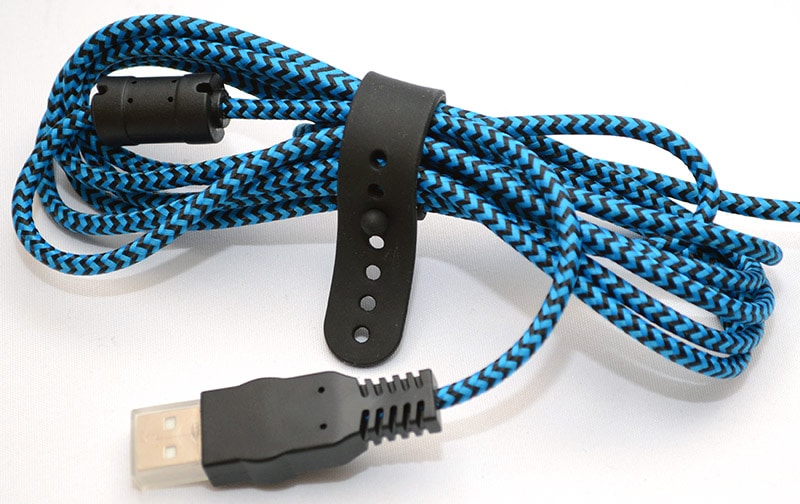 The headset looks stunning, you can tell it's a more affordable model, but it's got a nice mixture of bright blue and glossy blacks that makes it stand out without being garish, but of course style is a very subjective matter. There's a built-in microphone on a rigid boom, which can be folded up out of the way when no in use, handy for those single player gaming sessions.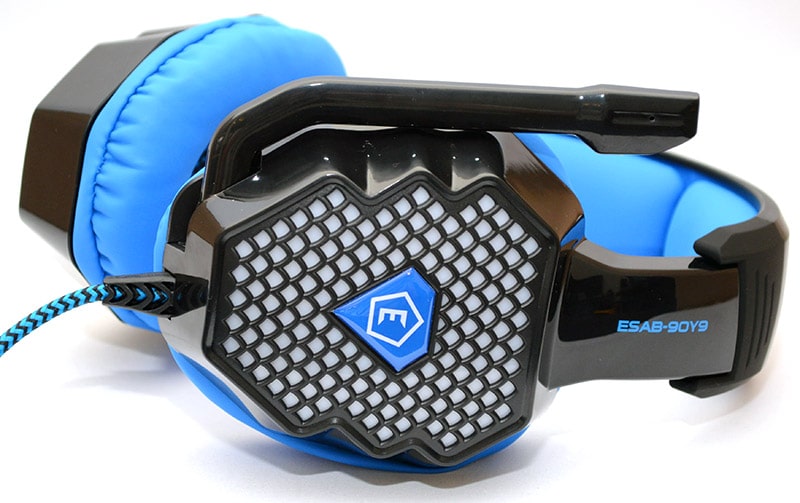 The headband is robust and has a sturdy metal slider on the interior to allow for size adjustments. There's enough range to it to fit younger gamers as well as adults too, which is always nice. The fold down microphone sits just out of your eyesight, so it's not bothersome when gaming, the mic is quite sensitive and it's easy to communicate without having to shout, while chat audio comes through quite clear, if a little bass heavy, it's still a great sounding headset for team speak.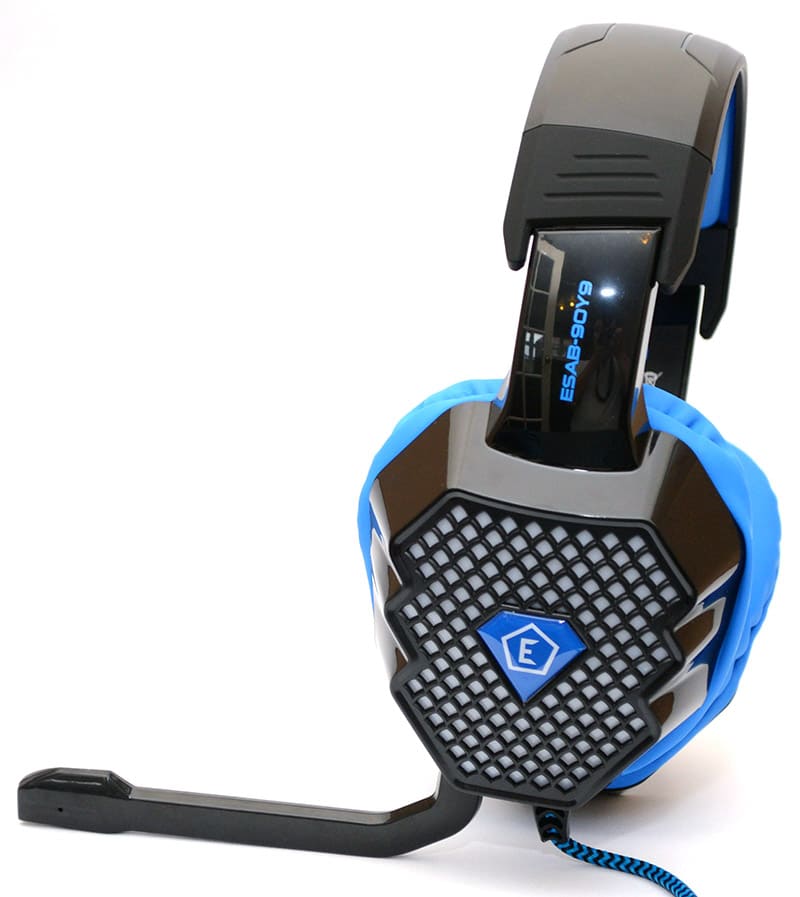 The top of the headband is finished in matte black, giving a nice contrast to the glossy finish on the ear cups.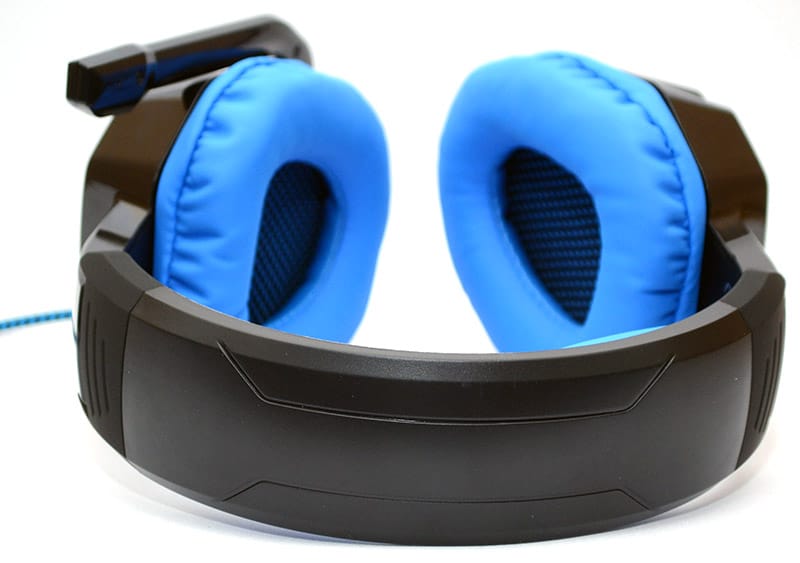 Those looking to block out external noise while gaming will be happy to see the Neon 300 features leather cushion earpieces and I must admit I love that electric blue colouring. The ear cup padding is comfortable too, meaning those 50mm drivers don't feel overbearing on your ears, even after long gaming sessions. The only downside, as is most often the case with leather padding, they can be a little uncomfortable in a warm room. The 50mm drivers pack one hell of a punch, so much so that I'm inclined to say this headset is too damn loud! At 40% you're going to be happy, 50% is pushing it, 100% and you're going to get tinnitus. That being said, the drivers sound punchy, lots of bass, and a good amount of clarity; they're nothing breathtaking, but they're better sounding that virtually anything else in this price range.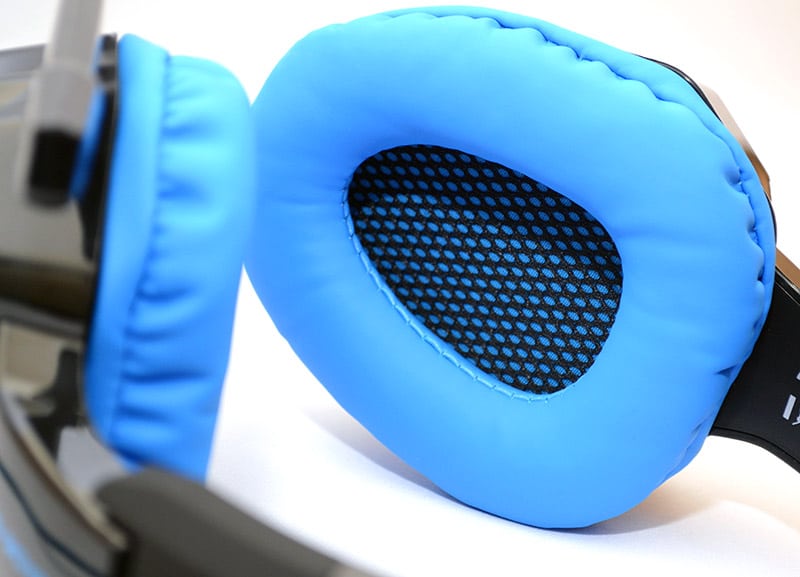 The ear cups are backed with a mesh pattern, which has a white backing that looks fairly standard, but as you'll see shortly, there's colourful LED lighting here and it'll really make the headset stand out; don't worry, you can turn the lighting off via the in-line controller. Listening to music sounds good enough on this headset, obviously they're no Sennheiser, but they put up a punchy sound that'll satisfy many. When gaming, the bass and treble mix is just right, giving you a lot of detail from the game and still leaving enough range for chat audio to mix through comfortably.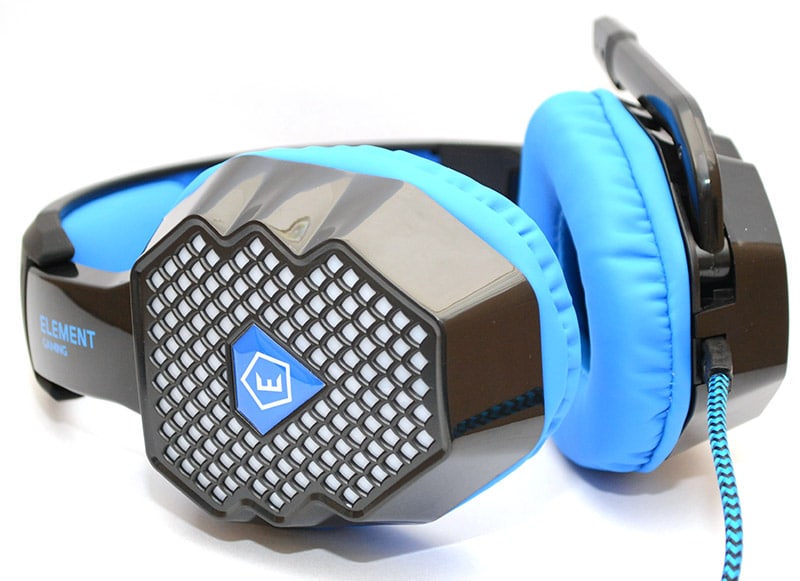 The padding on the headband also features that same electric blue.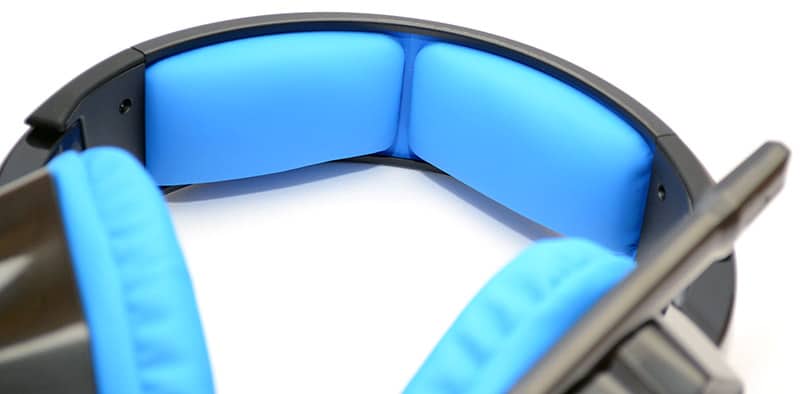 The interior padding is soft memory foam, meaning it holds firmly and provides a comfortable fit.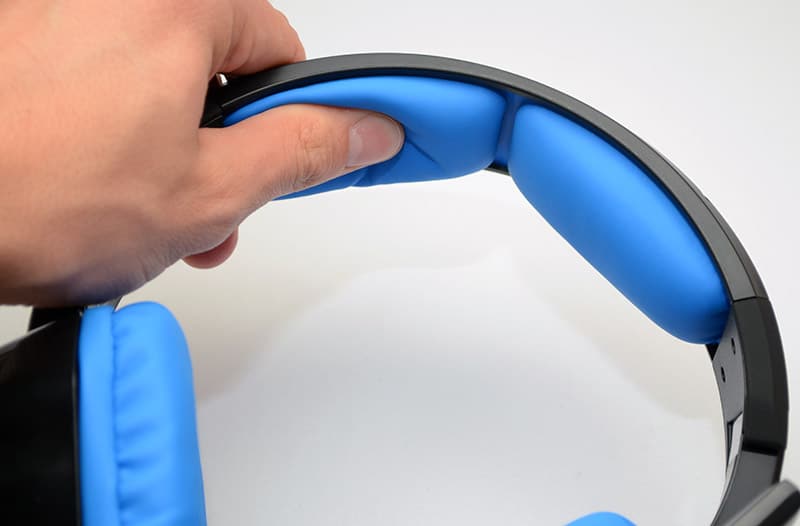 Connect the USB cable and you'll find this headset is plug and play ready, so no need to fuss about extra software installations. The in-line controller lights up with a soft blue light, making it super easy to find all the major controls, even when gaming in a darkened room.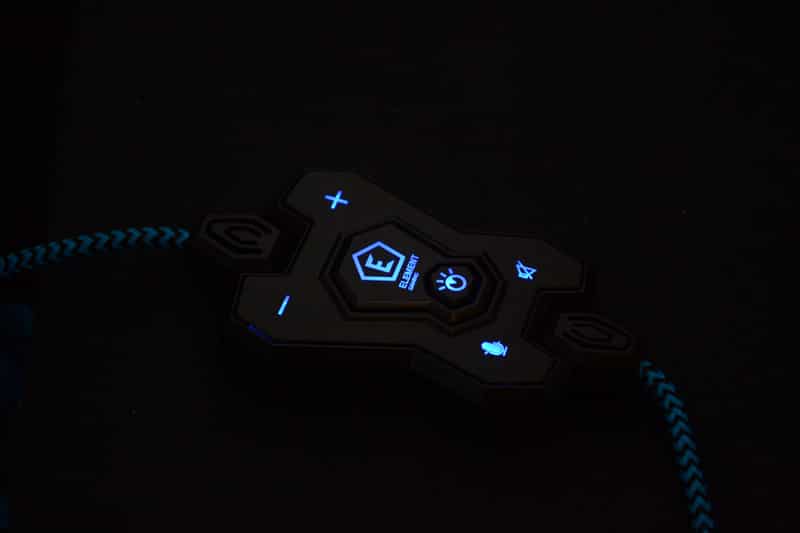 When you connect the USB cable, the rear lighting really adds some colourful additions to the setup. It simply cycles through the colours though, but it's still a nice addition and as I said before, you can turn the lighting off with the in-line controller if you don't need or want it on.