Elgato Thunderbolt 3 Pro Dock Review
---
---
---
Bohs Hansen / 2 years ago
USB 3.0 Performance
As previously mentioned, testing the USB performance of a hub is an easy task. What we're interested in here isn't the maximum possible speeds, but rather if it has any impact on the transfers speeds compared to using a direct connection. First, the drive is connected to the USB hub and tested with several applications after which it will be connected to the same onboard USB port instead of the hub for a second test. Below you'll find charts showing you the comparison in any easy way.
Anvil's Storage Benchmark
Anvil's Storage Utilities is a complete benchmark solution used to test any write-able storage drive. It also has a drive endurance test that consistently reads and writes data to the selected medium to deliver days, months, and potentially even years of use in a shorter period.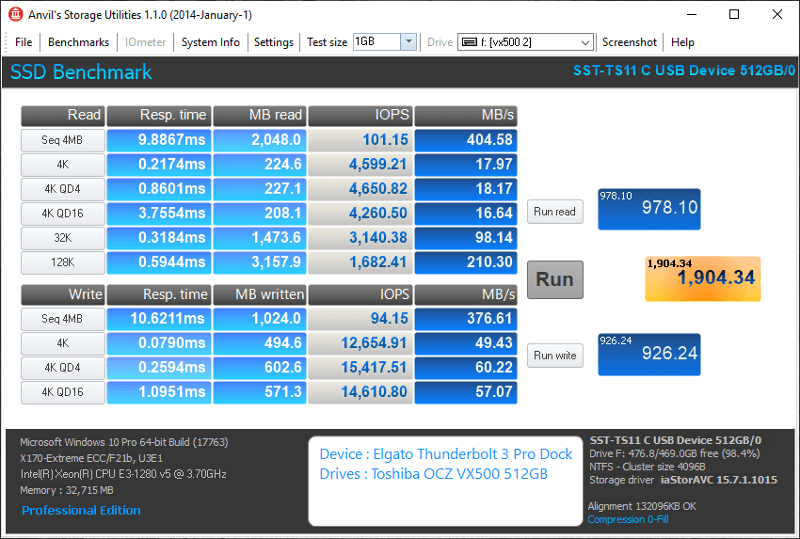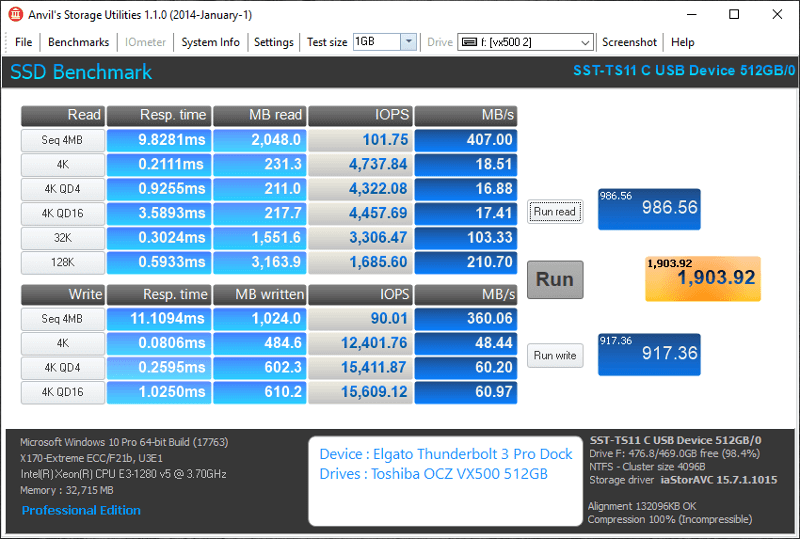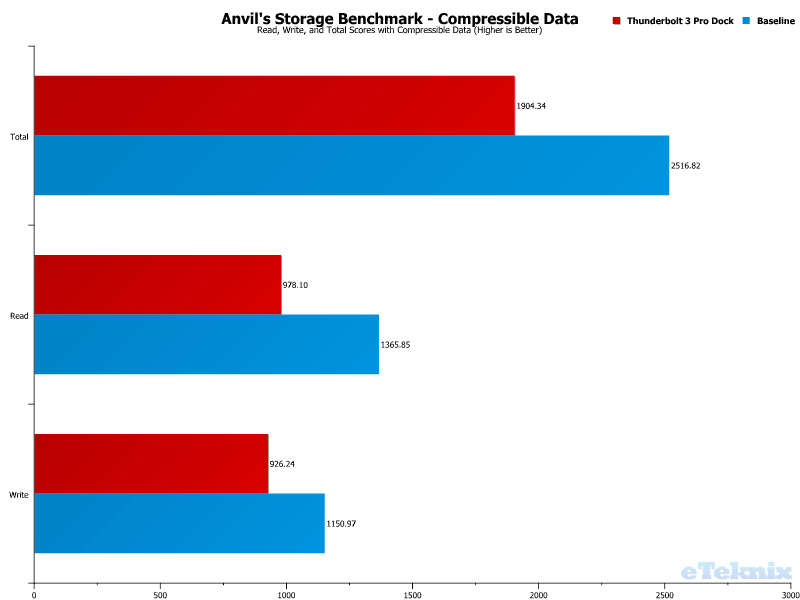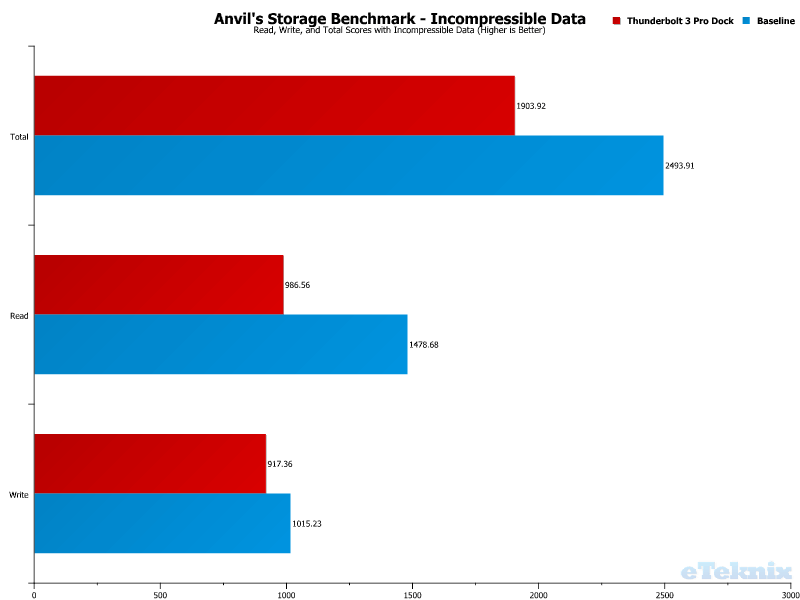 AS SSD Benchmark
The AS SSD software determines the performance of Solid State Drives (SSD). The tool contains five synthetic and three practice tests. The synthetic tests determine the sequential and random read and write performance of the SSD, and they aren't using the operating system cache.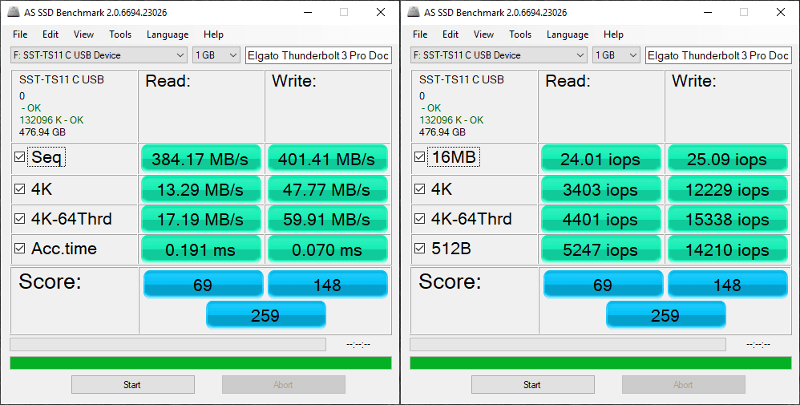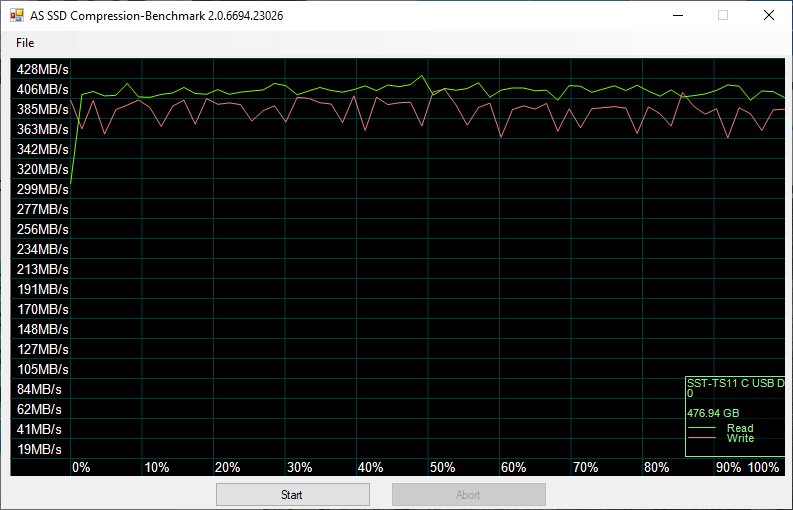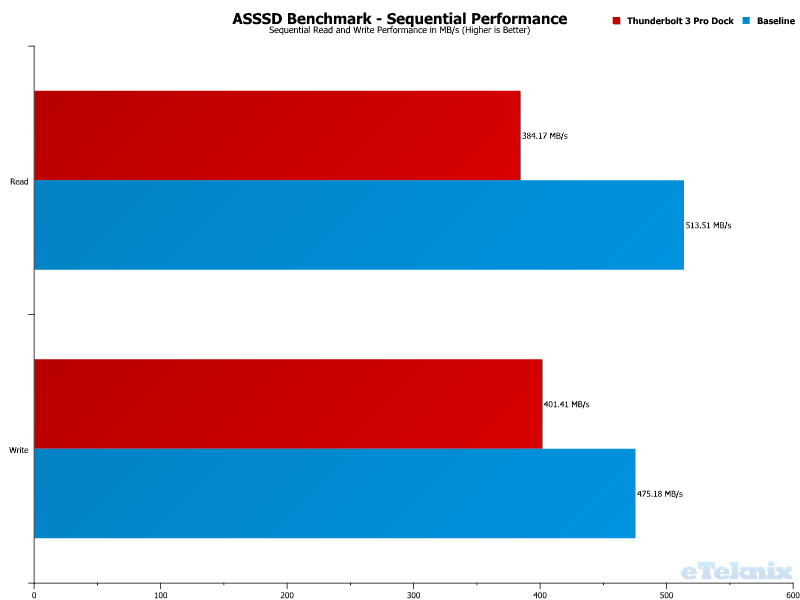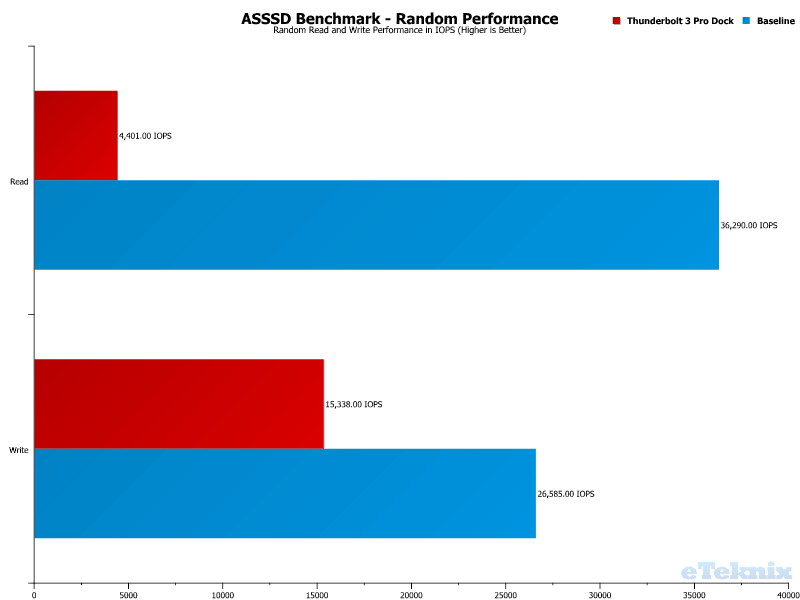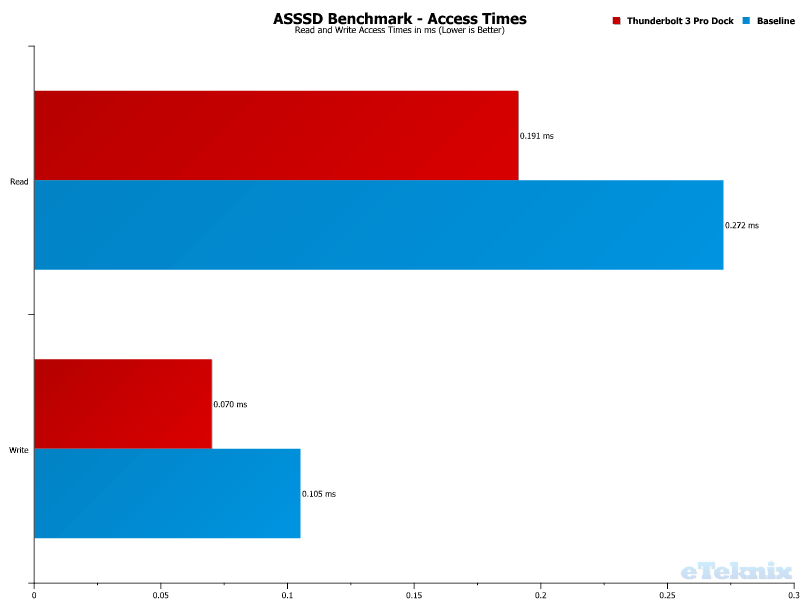 ATTO Disk Benchmark
The ATTO Disk Benchmark performance measurement tool is compatible with Microsoft Windows. Measure your storage systems performance with various transfer sizes and test lengths for reads and writes with several options to customise, including queue depth, and overlapped I/O.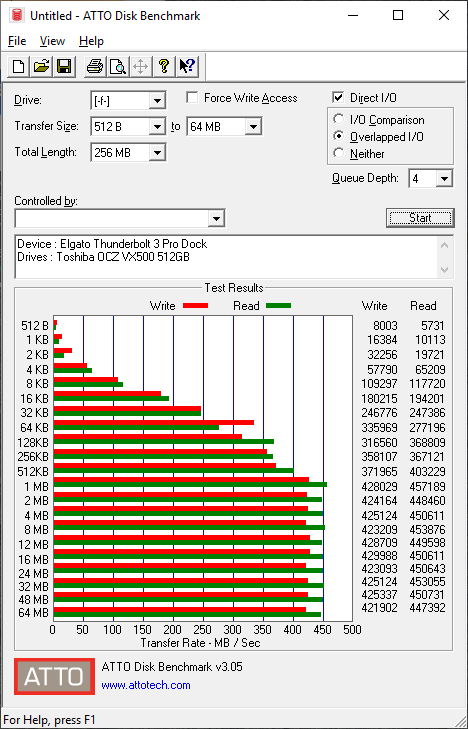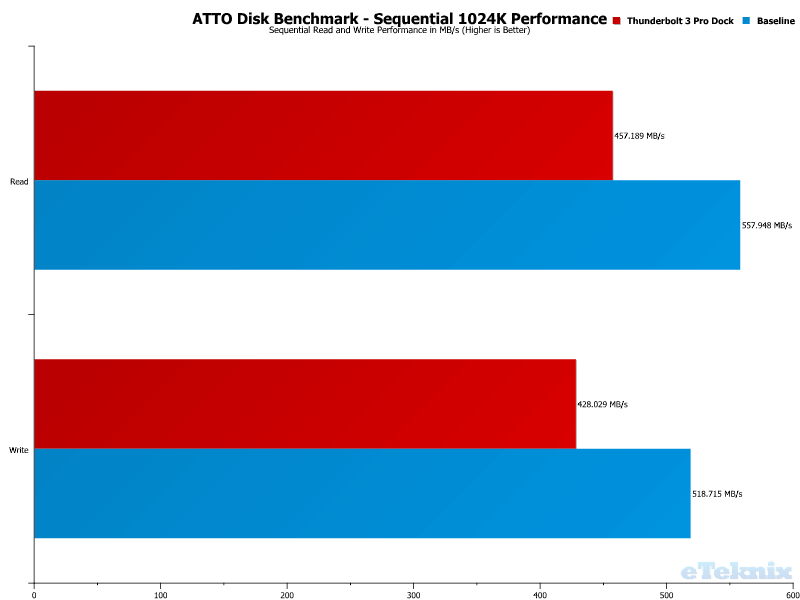 CrystalDiskMark
CrystalDiskMark is a small HDD and SSD benchmark utility that allows you to measure a drive's sequential and random performance.