Elon Musk Deletes Own, SpaceX and Tesla Facebook Pages
---
---
---
Ron Perillo / 4 years ago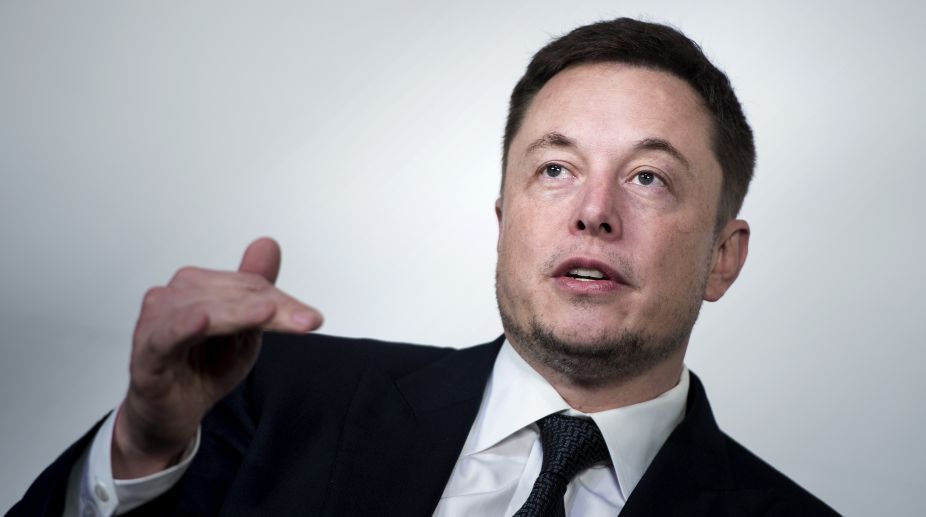 Elon Musk Joins the #DeleteFacebook Effort
Facebook is facing harsh criticisms after the wake of The Observer's report that information was harvested and provided to a political consultancy company. According to the report, approximately 50 million American Facebook users did not have knowledge that the firm Cambridge Analytica has access to their information.
The firm has ties to former Trump adviser Steve Bannon who implements the information as a "psychological warfare tool" according to the whistleblower. Bannon recently said that Facebook data is "for sale all over the world", while distancing himself from the social media giant's data harvesting efforts.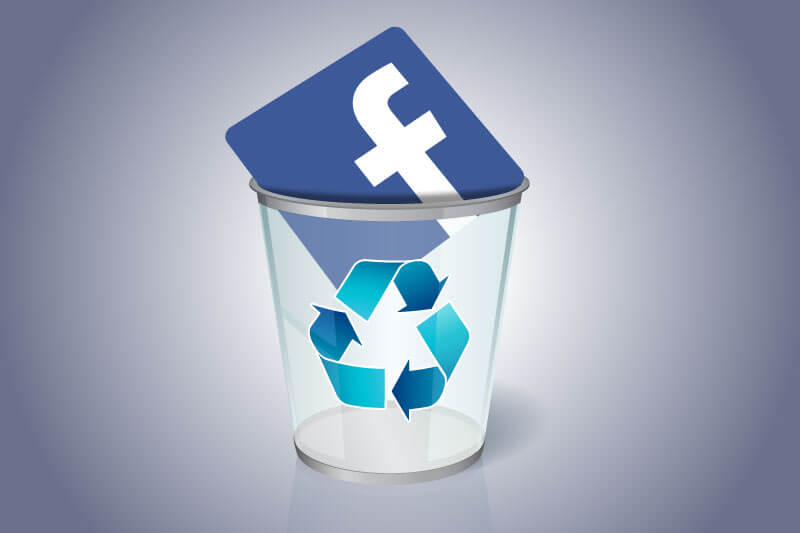 Now Elon Musk, CEO of SpaceX and Tesla has joined the Facebook pile-on. Initially engaging with WhatsApp Co-founder Brian Acton's Tweet that it is time to #DeleteFacebook, Musk jokingly asked "What's Facebook?".
Twitter users were quick to bring up the fact that there are pages for SpaceX and Tesla. Each with millions of followers. Musk simply responded back that he "didn't realize" there is one. Promising to follow through with deleting the profile pages.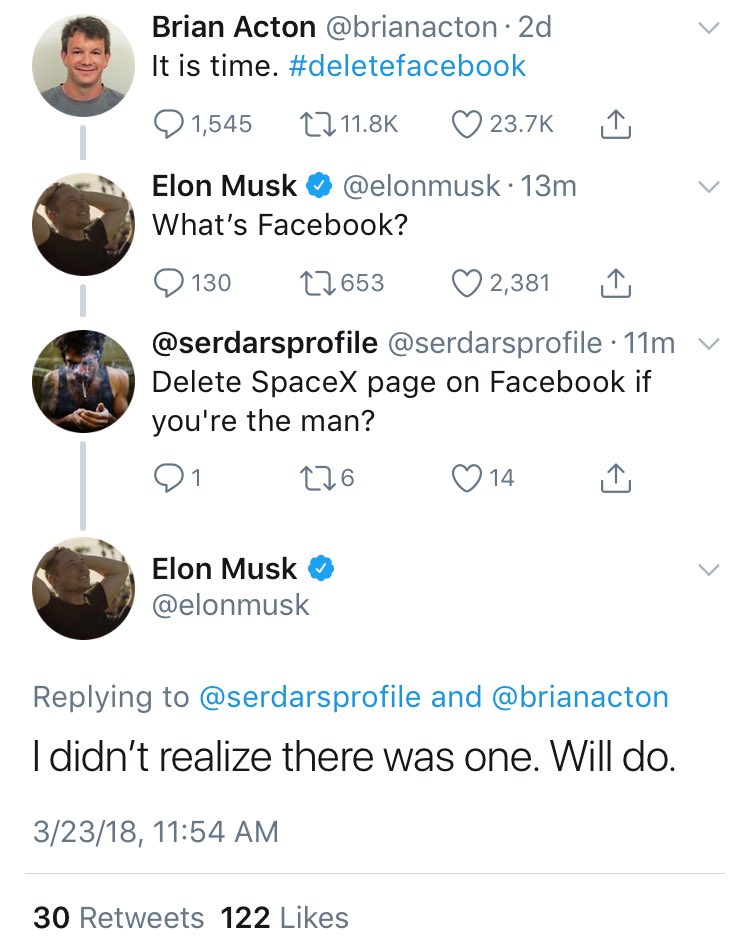 Does This Have to Do With Elon Musk's History with Mark Zuckerberg?
In 2016, Facebook CEO Mark Zuckerberg was less than gracious about the explosion of the SpaceX rocket containing his satellite. Publicly stating how disappointing the SpaceX launch failure is. Mashable reporter Kerry Flynn brought this fact directly to Musk shortly after the deletion. However, Musk brushed it off with a self-deprecating reply.
Yeah, my fault for being an idiot. We did give them a free launch to make up for it and I think they had some insurance.

— Elon Musk (@elonmusk) March 23, 2018
The two billionaire CEOs have also faced off and threw shade at each other over artificial intelligence. With each taking a different side with Musk warning about its dangers. Meanwhile, Zuckerberg calls his comments "pretty irresponsible".
Quick to reply, Musk simply Tweets out that Zuckerberg's understanding of the subject is limited.
I've talked to Mark about this. His understanding of the subject is limited.

— Elon Musk (@elonmusk) July 25, 2017
What About Elon Musk's Instagram Account?
One social media platform which Musk is fond of using is Instagram. Unfortunately, the platform is actually a subsidiary of Facebook as part of their youth market expansion. So far however, Musk is keeping his accounts there intact. Simply Tweeting out that it is "borderline" and that "FB influence is slowing creeping in."
Yeah, it's borderline. FB influence is slowly creeping in.

— Elon Musk (@elonmusk) March 23, 2018
Zuckerberg has lost approximately $10 billion in just one week following this privacy scandal. He lost $2 billion just on Friday alone and $6 billion after the Cambridge Analytica story outing. The company stock closed on Friday at 159.39, down 5.50 from its open on Friday and down 17.44 points from the week.