EMEET Launches StreamCam One With Sony 1/2.8″ Sensor
---
---
---
Jakob Aylesbury / 5 months ago
EMEET has today announced the launch of their StreamCam One featuring a Sony 1/2.8″ sensor and high-quality video and audio.
Emeet StreamCam One
The StreamCam one is the latest Wireless Network camera from Emeet designed for both personal and enterprise users and offers high-quality video and audio as well as multiple easy-to-use features. The vision behind the StreamCam One is to provide high-quality and multifunctional tools which Emeet have achieved with the StreamCam One which has won the Red Dot Design award. This multifunctional camera features a Sony 1/2.8″ sensor, HDR support and 1080P30FPS quality providing clear and smooth images. The Stream Cam One is also capable of connecting to three devices simultaneously offering diversified viewing angles.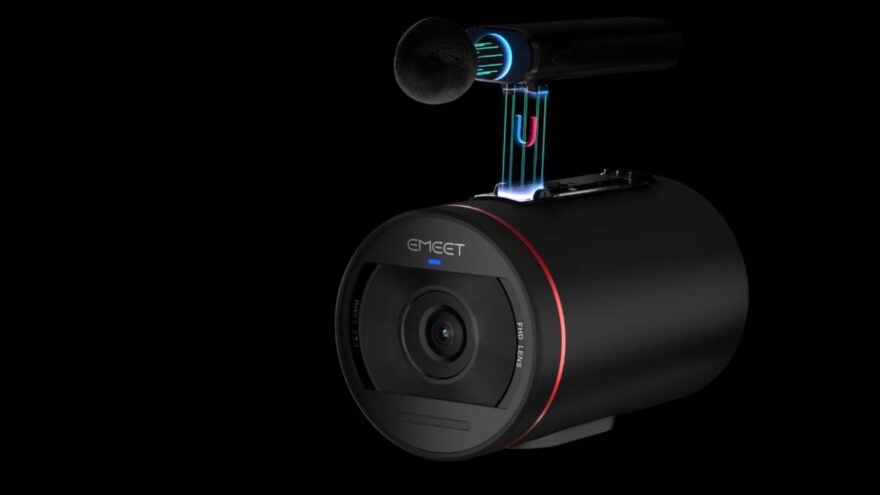 Simple Operation
The StreamCam One is portable and features a large battery capacity capable of 8 hours of use. The camera is compatible with iOS, Android and Windows operating systems and supports dual WiFi and Ethernet connections. Setting up the camera is effortless allowing even the most inexperienced users to easily get started.
Tremendous Quality
Thanks to the Sony 1/28″ sensor the StreamCam One offers outstanding image quality bringing high-quality effects and video to your live streams. The included in-built microphones feature excellent quality and also can pick up audio up to 10 metres away thanks to the magnetic Bluetooth portable microphone.
Expand Your Angles
One of the unique features of this camera is the ability to link three identical devices and stream to four platforms simultaneously with one click. This feature allows for you to diversify your viewing angles in your livestreams.
Where Can I Learn More?
The Emeet StreamCam One is designed to meet the market needs with an affordable professional tool for the public, if this camera interests you there is more information available on the product page.